Our cities
Porto Alegre
Brazil
Drawing on the support of C/Can since 2018, Porto Alegre is strengthening its commitment to become a national reference-point for access to timely and accurate early cancer diagnosis through local initiatives, including capacity development for primary healthcare professionals.
Joined C/CAN

September 2018

Projects

7

Phase

5

Sustainability partners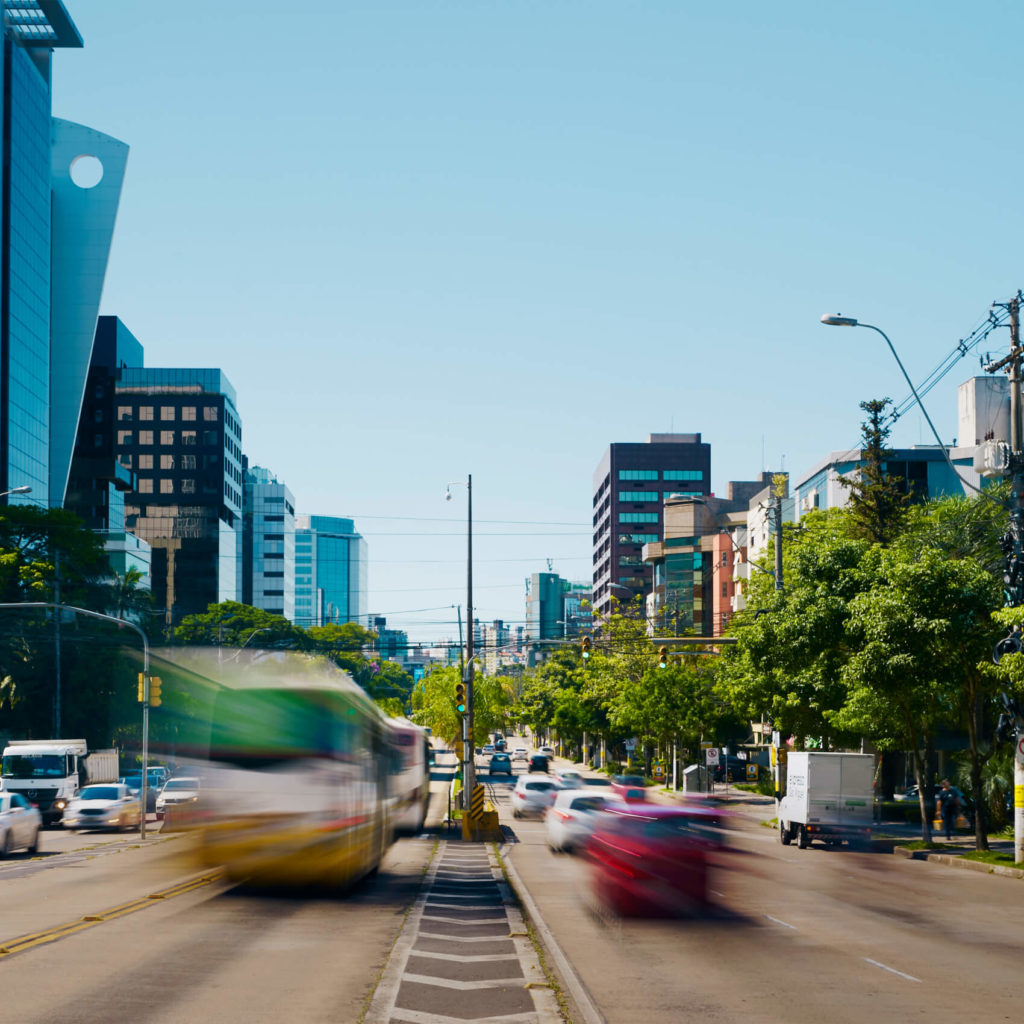 215.4

Cancer incidence rate (per 100,000)

1.48 M

Porto Alegre population

91.2

Cancer mortality rate (per 100,000)

3.01 M

Population reached
Main needs and challenges in Porto Alegre
The initial city needs assessment was overseen by a multidisciplinary technical committee comprising 17 local experts from 16 different institutions. This assessment identified a range of essential priorities.
Projects in Porto Alegre
To tackle the aforementioned priorities, the City Executive Committee identified and embarked upon a series of specific projects.
Key achievements toward
sustainable impact
The project team has already delivered a range of achievements to raise the quality and equity of cancer care through effective multidisciplinary collaboration: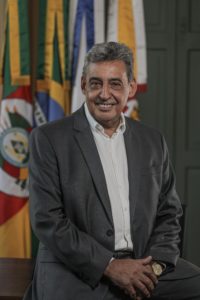 We value the power of partnerships with organisations such as C/Can, and now its sustainability partner IGCC, as a unique opportunity to improve access to cancer care in our city, bringing all local and global stakeholders together.
Mayor Sebastião Melo
Mayor of Porto Alegre
Porto Alegre stakeholders
Prefeitura de Porto Alegre
Secretaria Estadual de Saúde
Estado do Rio Grande do Sul
Secretaria Municipal de Saúde
Hospital Moinhos de Vento
Hospital de Clínicas de Porto Alegre
Hospital Materno-Infantil Presidente Vargas
Hospital Santa Casa de Misericórdia
Hospital São Lucas da PUCRS
Instituto Nacional de Câncer José Alencar Gomes da Silva (INCA)
Latin American Cooperative Oncology Group (LACOG)
Sociedade Brasileira Cirurgia Oncológica – Regional RS
Sociedade Brasileira de Oncologia Clínica (SBOC)
Sociedade Brasileira de Radioterapia (SBRT)
Unimed Porto Alegre
IPERGS – Instituto de Previdência do Estado do Rio Grande do Sul
FEMAMA – Federação Brasileira de Instituições Filantrópicas de Apoio à Saúde da Mama
Grupo Hospitalar Conceição
Instituto de Governança e Controle do Câncer – IGCC
Prefeitura de Porto Alegre
Secretaria Estadual de Saúde
Estado do Rio Grande do Sul, Secretaria Municipal de Saúde
Hospital Moinhos de Vento
Hospital de Clínicas de Porto Alegre
Hospital Materno-Infantil Presidente Vargas
Hospital Santa Casa de Misericórdia
Hospital São Lucas da PUCRS
Instituto Nacional de Câncer José Alencar Gomes da Silva (INCA)
Latin American, Cooperative Oncology Group (LACOG)
Sociedade Brasileira Cirurgia Oncológica – Regional RS, Sociedade Brasileira de Oncologia Clinica (SBOC)
Sociedade Brasileira de Radioterapia (SBRT)
Sociedade Brasileira de Patologia
Unimed Porto Alegre
IPERGS – Instituto de Previdência do Estado do Rio Grande do Sul
FEMAMA – Federação Brasileira de Instituições Filantrópicas de Apoio
Grupo Hospitalar Conceição
Universidade Federal de Ciências da Saúde de Porto Alegre
Instituto de Avaliação de Tecnologia em Saúde (IATS)
Laboratório Santa Helena
Laboratório de Patologia Dermapat
Pallatium Cuidados Paliativos Domiciliares
ISCMPA Laboratório de Patologia e Citologia
Laboratório Edelweiss,
LZ Patologia, Instituto de Patologia de Passo Fundo
Citoclin Laboratório de AP e CP
MD Medicina Digital
Laboratório Geyer
Histolab Laboratório de Anatomia Patológica e Citologia
Anatpat Laboratório de Patologia
Hospital Mãe de Deus
AAPECAN – Associação de Apoio a Pessoas com Câncer
Instituto da Mama do Rio Grande do Sul
Abrale – Associação Brasileira de Linfoma e Leucemia
Instituto do Câncer Infantil