Rwanda's healthcare sector has improved significantly over recent years thanks to a strong government commitment and concrete actions. Cancer care provision was declared a national priority as we onboarded Kigali to our network to close gaps that include infrastructure needs, limited availability of key services and a lack of systematic decision-making. The city is working to address these issues and helping to strengthen a cancer care system that can scale to the demands of one of Africa's fastest-growing cities and to the whole East African region.
Joined C/CAN

February 2018

Projects

7

Phase

Project Execution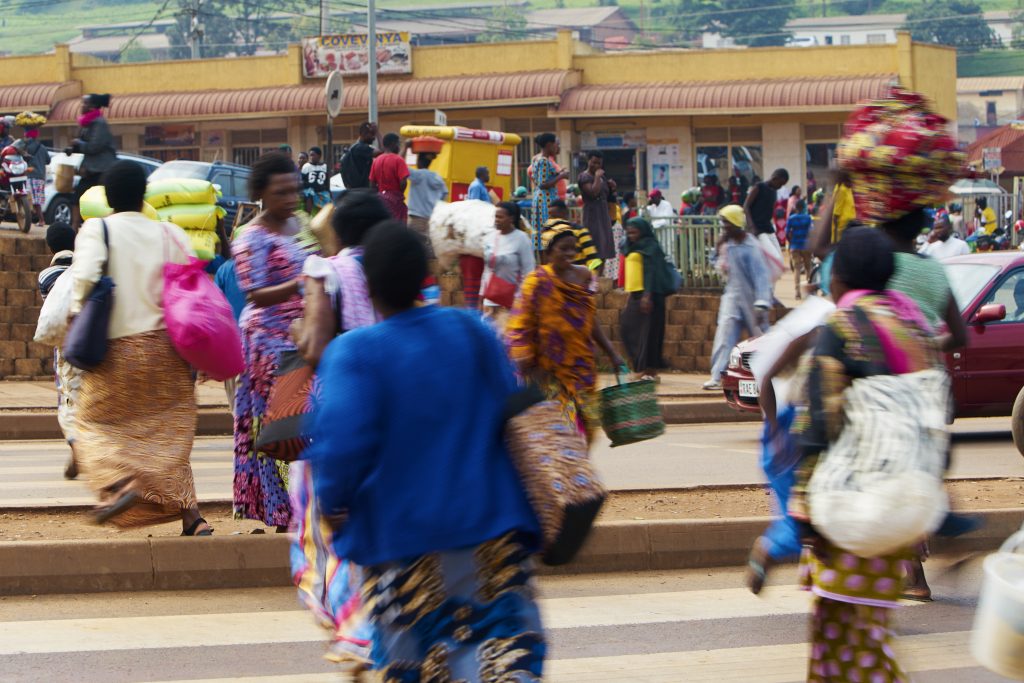 113.9

Cancer incidence rate (per 100,000)

1.13 M

Kigali population

81.4

Cancer mortality rate (per 100,000)

1.6 M

Population reached
Main needs and challenges in Kigali
Kigali's initial needs assessment process, which received input from over 90% of the city's cancer care providers, identified inefficiencies in key processes such as referrals, pathology reporting and the provision of palliative care. These problems were compounded by a lack of clear management guidelines and quality control procedures, as well as issues surrounding the provision of medicines.
Projects in Kigali
The 11 projects identified by the City Executive Committee have strived to increase patient access to key services, improve quality and standardisation across a range of specialisms and facilitate the creation of multi-disciplinary teams that can co-create new approaches to management.
Key achievements toward
sustainable impact
The project team has already delivered a range of achievements to raise the quality and equity of cancer care through effective multidisciplinary collaboration: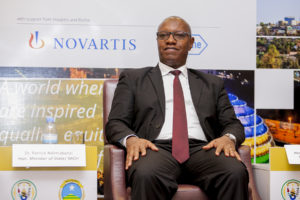 This agreement is a major step forward in consolidating C/Can's work with the Rwandan Ministry of Health and will allow us to address areas that are vital to improving skills for health workforce notably in pathology, imaging, and surgery.
Dr Patrick Ndimubanzi
Executive Secretary of the Human Resource for Health Secretariat, Rwanda
Kigali stakeholders
The City of Kigali
Polyfam Clinic
Rwanda Palliative Care and Hospice Organisation
Ministry of Health
Rwanda Military Hospital
Kigali Teaching University Hospital
University of Rwanda
IMBUTO Foundation
Rwanda Biomedical Center- Cancer division
MUHIMA District Hospital
Hospice St. Jean Paul II
Rwanda Children's Cancer Relief
Rwanda NCD Alliance
Rwanda Social Security Board
Breast Cancer Initiative East Africa Inc.
King Faisal Hospital
Human Resource for Health Secretariat
Biryogo HC
Breast Cancer Initiative East Africa
University Teaching Hospital of Kigali
City of Kigali
Clinique Soins Pour Tous, Dream Center Medical
Gatenga HC
Harmony Clinic
Hospice St. Jean Paul II
Iranzi Clinic
Islamic Action for Development
Kacyiru Hospital
Kanyinya HC
Kibagabaga Hospital
King Faisal Hospital
La Croix du Sud Hospital
Lancet Laboratory
Legacy Clinics
Masaka Hospital
Ministry of Health
Muhima Hospital
Nyarurenzi HC
Palliative Care Association of Rwanda
Partners in Health
Polyclinique de L'etoile
Polyclinique La Medicale
Polyfam Clinic
Remera HC
Rwanda Biomedical Center
Rwanda Children's Cancer Relief
Rwanda Military Hospital
Rwanda NCD Alliance
Rwanda Palliative Care and Hospice Organisation
Solid Africa
University of Rwanda