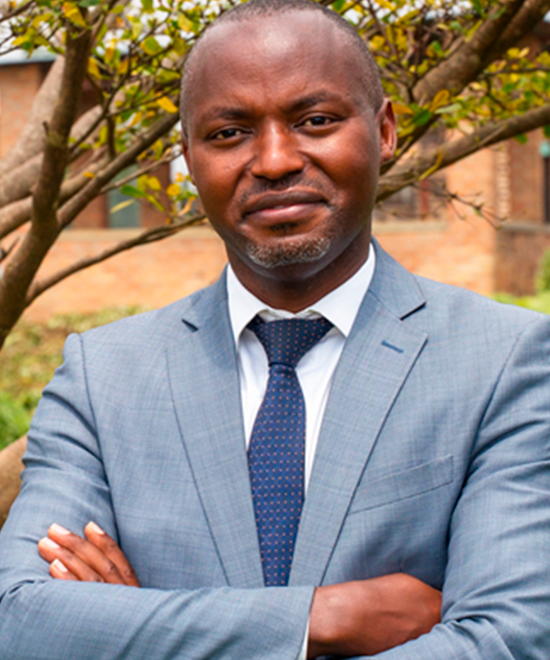 City Views: Guest Essay
In Rwanda, I can easily count the number of formally trained clinical oncologists around 10. There is also one paediatric oncologist, around 20 nurse oncologists and two expatriate Gynaecological oncologists. There are no oncology surgeons, medical oncologists to speak of. Yet, it was only a few years ago that as a country, we did not have any cancer specialists, nor did patients have access to chemotherapy or radiation therapy services. In this and many other ways, there has been encouraging progress.
Meanwhile, progress still needs to keep pace with the rising rates of cancer cases. The most recent data reports an annual estimated 9,000 new cancer cases in Rwanda. The story is similar in other countries like Ghana, where they face over 24,000 cancer cases each year, and in 2019 there were only 12 trained oncologists (1). It's clear that there is a need to boost the number of skilled cancer care workers for the number of patients that require care. It jeopardises care for patients and at a personal level, the gaping deficit can take a devastating toll – physically, mentally, emotionally.
By 2030, the World Health Organization predicts a shortfall of 10 million healthcare workers worldwide. It is not just a problem of the future, but a present day threat. A lack of skilled healthcare professionals is a major challenge to delivering quality, timely care in all of the cities that C/Can works with. In low- and middle-income countries, we face the added challenge of working with scarce and often inadequate resources, from the limited availability of appropriate radiology equipment in referral and district hospitals to a lack of infrastructure for histopathology and clinical laboratory services. These gaps and more were identified as part of the C/Can city needs assessment, which is a collective undertaking by city stakeholders.
As healthcare professionals working in cancer, we see these challenges and its impact up close, every day. We are uniquely placed to not only identify the challenges, but to help develop the solutions, programs and guidelines that meet the needs of patients and support those who deliver care.
C/Can city projects have given me a unique role in helping to inform and design the future of cancer care in Kigali, and Rwanda. As part of the Cancer Quality project, our team of cancer experts from Kigali drafted a regulation to establish and operationalise multidisciplinary care teams for breast and cervical cancer. If approved by the Ministry of Health, the regulation has the real potential to improve quality of care, strengthen access to services and lower the cost of health delivery – all benefits of a more integrated approach.
Ultimately, as healthcare workers, we help carry out health policies and programs in our daily work. That's why it's essential that we contribute to shaping policies, but also receive the support needed to implement them. This involves training and investment in facilities, equipment, protocols, and tools that enable and empower us to do our job. And, that's where the government is playing a valuable, leading role.
The new capacity development initiative between the Rwandan Ministry of Health's Human Resource for Health Secretariat and C/Can, which will officially launch next month during the African Health Agenda International Conference, is a much needed and welcome initiative. It's a strong example of the government working to address the gaps in the healthcare workforce – and is an important first step to building a fit-for-purpose health workforce that will strengthen not only our health systems, but will have a wider impact on the strength of our communities and economies. It is an opportunity we must build on.
You cannot fully build a strong, resilient health system without a skilled and adequate health workforce. By investing in those on the frontline, we invest in protecting the current and future health of our country and our people.