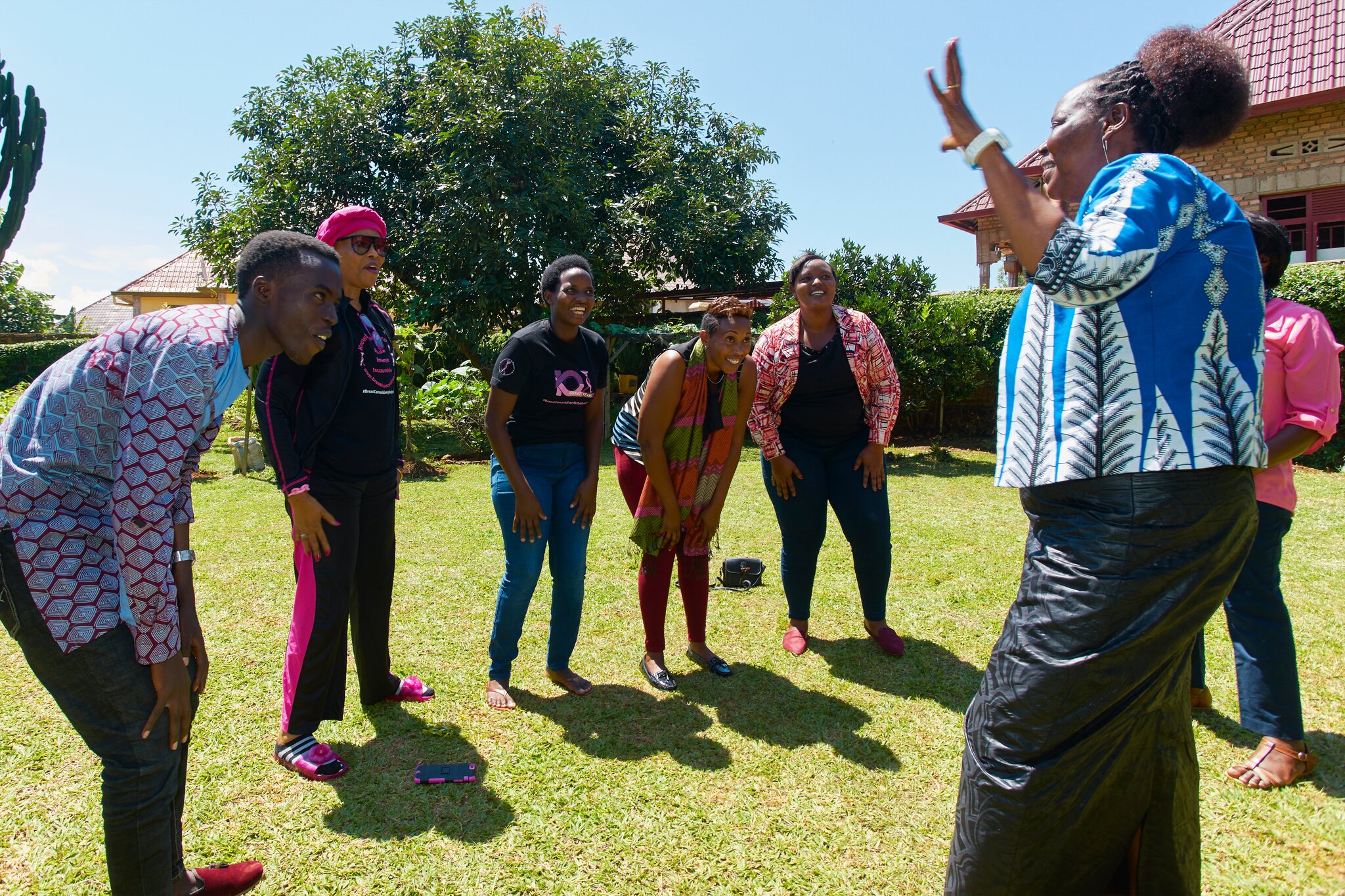 Project provides integrated multi-disciplinary care for breast and cervical cancers via an open, secure and inclusive digital platform.
A Patient Navigation Programme is set to transform cancer care in Rwanda. Organised by the Rwanda Biomedical Centre (RBC) with C/Can's support, and using the Join digital communication platform, the project allows specialists from five hospitals in the country's three main cities to share information.
The initiative dates back to 2019, immediately after Kigali joined C/Can and launched the organisation's Needs Assessment, a process to identify and assess cancer care gaps. Among the main issues, the multi-stakeholder City Executive Committee identified during the assessment was a lack of systematic multidisciplinary clinical decision-making, along with incomplete treatment planning and the absence of treatment protocols or resource-adapted guidelines to manage common and curable cancer sites. These issues typically led to under-informed decision-making and delays in patient treatment.
Furthermore, as Marc Hagenimana, Acting Director of the Cancer Diseases Unit at RBC—the country's central health implementation agency—points out, data from the Rwanda Cancer Registry shows that breast cancer is the most prevalent form of the disease in the central African country, followed by cervical cancer, and that half of all expected breast cancer patients do not complete all required services for diagnosis and treatment.
In response, firstly, it was decided to develop strategies to increase the participation of different specialists in the multidisciplinary teams (MDTs) in the country's hospitals to discuss and share inputs for effective treatment decisions and improve the flow of communication as patients undergo different stages of treatment.
Secondly, new guidelines and protocols for treating priority cancer sites were developed and adapted to the local context.
To drive these initiatives, C/Can supported the Technical Group in Kigali in setting up the Patient Navigation Programme in conjunction with the Rwanda Biomedical Centre for breast and cervical cancer patients, while at the same time increasing the participation of cancer care nurses in the MDTs in five institutions managing breast and cervical cancer patients in Kigali, Butaro and Butare: the King Faisal Hospital, Rwanda Military Hospital, Kigali University Teaching Hospital, Butaro Cancer Centre of Excellence, and Butare University Teaching Hospital.
The Patient Navigation Programme, operated by the Healthcare-IT company Allm, uses the Join platform's secure and compliant patient information sharing technology to simplify communication and collaboration between members of the MDTs at participating hospitals. It does so by storing patients' data, from diagnosis through the different stages of treatment and resolution.
Marc Hagenimana highlights the importance of patient navigation: "We need patient/nurse navigators that can support follow-up on patients in health facilities and help direct  them to clinicians and ensure that we don't have patients who do not complete diagnosis and treatment,".
Kigali, Butaro and Butare's intra-hospital MDTs treating the same patient will now be able to coordinate the best treatment plan. Each MDT in the Patient Navigation Programme will have a designated nurse navigator to follow up on all the stages cancer patients go through, including screening, orientation, data entry, treatment, discussion of available health insurance incentives and advocacy.
Commenting on the Launch  of the Patient Navigation Program, Dr Cyprien Shyirambere, Burera District Program Director and Director of Oncology at Partners in Health, the Boston-based not-for-profit healthcare organisation which works in Rwanda, explained that cancer care requires collective efforts from different specialists such as oncologists, surgeons, radiation oncologists, pharmacists, and nurses: "There is a long-standing need to harmonise cancer care in the country, and we have seen that some centres may treat cancer in different ways. The new culture of collective decision-making for cancer care is the way forward."
As well as using state-of-the-art multidisciplinary care protocols for breast and cervical cancer, the Patient Navigation Programme will contribute to the city's digital healthcare transformation process, enabling the design and implementation of an operational model for change.
For more information on interoperability in Kigali, click here.
We would like to take this opportunity to thank all C/Can partners, especially Roche and MSD, for their support in this initiative.