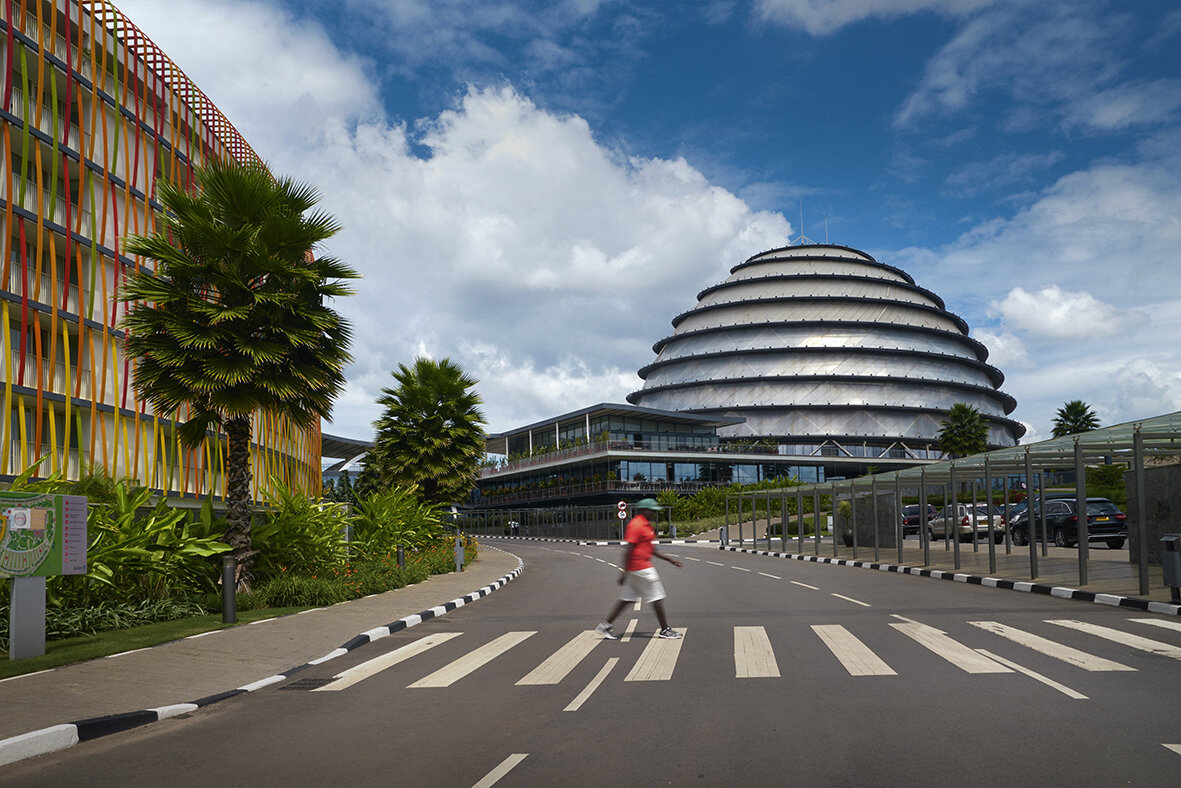 Each year on 4 February, World Cancer Day sees high-profile events around the world to raise awareness of the growing burden that cancer represents. This year, under the theme "I am and I will", City Cancer Challenge (C/Can) will join Rwandans in making an empowering call-to-action for personal commitment, highlighting the power of individual action now to impact the future.
According to the WHO's 2015 report into the top 10 causes of death, 78% of all global deaths attributable to non-communicable diseases, including cancer, happen in low-and middle-income countries (LMICs), while nearly 50% of deaths in LMICs could be prevented. More recent statistics show a growing incidence of cancer alongside lower survival rates in LMICs. Meanwhile, cancer continues to rank high among the top 10 chronic diseases that are most expensive to treat.
At C/Can, we are committed to supporting cities in LMICs around the world as they work to improve access to equitable, quality cancer care. Comprehensive care and community access are the cornerstones of the City of Kigali initiative. We are proud to be associated with the events to mark World Cancer Day in Rwanda that will see a  range of activities to raise awareness about cancer prevention take place across the city. This will be an opportunity to express solidarity with the people and families affected by cancer and to reduce the stigma associated with the disease, as well as to encourage healthful life styles.  
Major events in Rwanda
In addition, 4 February will be marked in Rwanda by three official launch events, of major importance in the country's efforts to tackle cancer: 
Rwanda National Cancer Control Plan 
The country's first radiotherapy centre at the Rwanda Military hospital 
The Rwanda National Cancer Registry, established in early 2018, will be releasing its first accurate data related to cancer cases
"The C/Can initiative has triggered more collaboration locally. We are joining forces with the private sector and civil society and are now actively working at tackling priority challenges in the fight against cancer in Greater Kigali". Dr Francois Uwinkindi, Acting Head of NCDs Division, Rwanda Biomedical Centre.
C/Can in Kigali
C/Can is supporting Kigali's Cancer strategic approach toward providing a more comprehensive support system for cancer patients and their families throughout the different levels of care. This includes the development and adaptation of prevention toolkits for use by patients and primary healthcare professionals for managing and living with cancer. Bearing in mind the high infrastructure costs of cancer treatment, prevention-focused activities remain one of the best steps toward reducing the cancer burden for most LMICs, in that they are relatively low-cost, high-impact and reduce dependency on foreign aid.
"On 4 February, we will be celebrating the city's commitment to making access to cancer care a priority for all of its people, while ensuring solutions are sustainable. Our engagement with the city remains strong."  Sophie Bussmann-Kemdjo, C/Can's Africa and Europe Regional Director.
On World Cancer Day, join Kigali in highlighting the power of individual action to reduce the global cancer burden