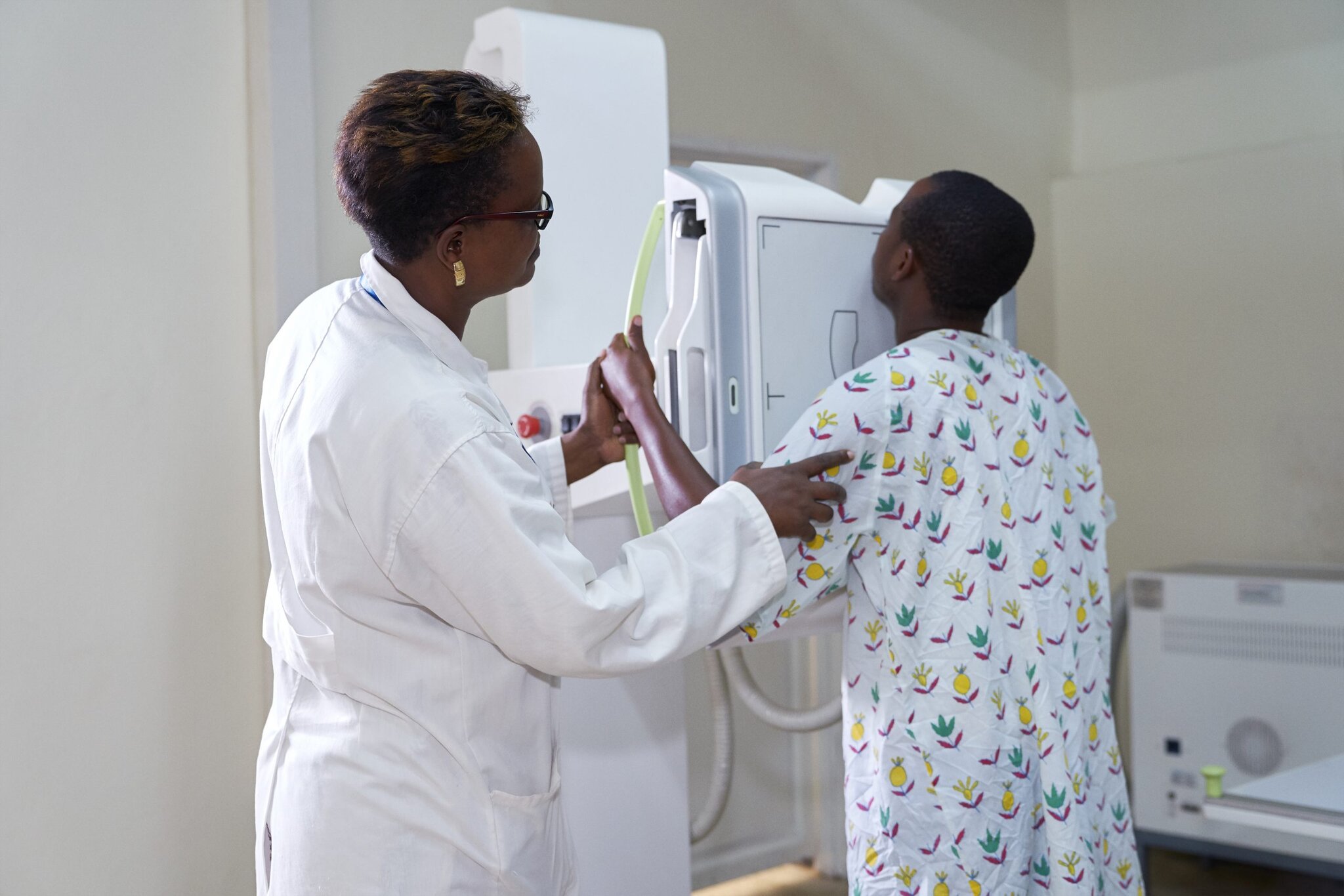 City Cancer Challenge Foundation (C/Can) and the Rwandan Ministry of Health's Human Resource for Health Secretariat (HRHS) have signed a Memorandum of Understanding (MoU) that will see both organizations focus on training healthcare personnel in Rwanda.
Specifically, the MoU focuses on developing and implementing capacity-building projects and activities as part of C/Can's ongoing work in Rwanda.
"This MoU is a major step forward in consolidating C/Can's work with the Rwandan Ministry of Health and will allow us to address areas that are vital to improving cancer treatment notably; palliative care, medical oncology, pathology, imaging, surgery, and ongoing training," said Dr Patrick Ndimubanzi, the Executive Secretary of the Human Resource for Health Secretariat, Rwanda.
Kigali joined the C/Can network of cities in 2019, the first African city to do so, and began the City Engagement Process led by local leaders and decision-makers.  With the support of C/Can, they identified, designed, and are now implementing priority actions to provide equitable access to quality cancer care based on a multi-sectoral and patient-centred approach.
The outcome of the City Engagement Process was Kigali's Situation Analysis Report, which highlighted key workforce gaps. Coordinated by Dr Francois Uwinkindi, the Division Manager of Non-Communicable Diseases at the Rwanda Biomedical Centre (RBC), professionals from the city's main teaching hospitals noted that fragmentation of cancer care services was in part due to a shortage of trained professionals (physicians and technologists), along with lack of cancer awareness among health professionals at the primary health care level, as well as the absence of formal continuing education programmes and clinical research to build capacity for medical specialists.
"A qualified, equitably distributed and accessible health workforce is essential for a well-functioning health system," notes Dr Uwinkindi, pointing out that the WHO Global Strategy on Human Resources for Health: Workforce 2030 (GSHRH) estimates a global shortfall of almost 18 million health workers by 2030, primarily in low-income and lower-middle-income countries.
As Sophie Bussman-Kemdjo, C/Can's Regional Director for African and Europe, explains:
"Ensuring that healthcare professionals are duly trained and highly qualified is fundamental for safe, humanised care backed by technical and scientific reliability throughout the cancer care continuum. It also guarantees a continuous supply of professionals, technicians, and other related professionals to provide patients more opportunities to access care."
With a population of 13 million, Rwanda currently has only 1,942 physicians and 11,103 nurses. With the support of C/Can, the Ministry of Health via the Human Resources for Health Secretariat, is expanding the country's health education infrastructure and workforce necessary to create a high-quality, sustainable healthcare system in Rwanda.