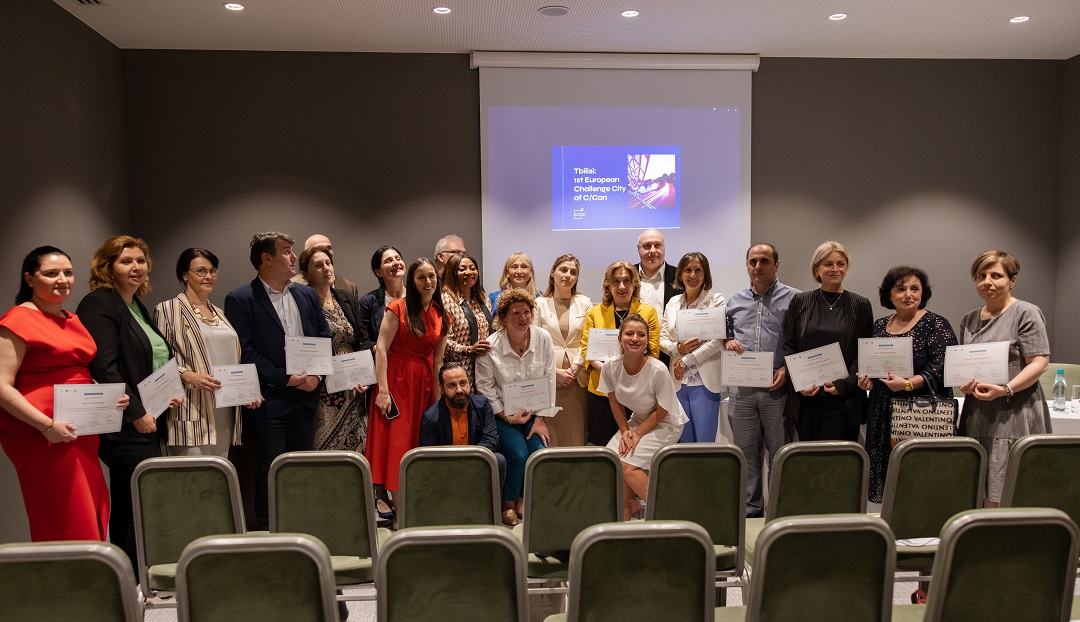 Health Policy Department of the Ministry of Health detailed new sustainability partnership at high-level meeting 

Georgia's leading cancer experts presented solutions from completed C/Can Tbilisi projects to be implemented during sustainability phase 

Launch of Diagnostic Reimbursement project,

supported by the Embassy of Switzerland in Georgia,

marks development in access to cancer diagnosis as part of  sustainability plan
Tbilisi, Georgia – 22 June 2023 – The transition towards the sustainability phase of the City Cancer Challenge (C/Can) initiative in Tbilisi was marked by yesterday's announcement of a strategic partnership between the Ministry of Internally Displaced Persons from the Occupied Territories, Labour, Health and Social Affairs of Georgia and C/Can. With the successful completion of six prioritised projects designed to address Tbilisi's priority cancer care needs, the initiative now enters a phase of national scale-up, under the Ministry's direct leadership.
According to Irina Javakhadze, Head of the Health Policy Department of the Ministry of Health, it is important for the Ministry to continue the momentum gained by the C/Can initiative and move into the sustainability phase.
The 22 outcomes from the C/Can Tbilisi initiative will contribute to the progress being made in cancer management in Georgia. Moving into this next phase of strategic cooperation, we will leverage the C/Can model of multi-sector partnerships and long-term resource mobilisation to strengthen healthcare capabilities.
Since joining the C/Can network in 2019, Tbilisi City Hall, the Ministry of Health and local stakeholders have led transformative changes towards quality cancer care through six prioritised projects that spanned education and professional training, guidelines for cancer management and multidisciplinary teams, community access, and quality assurance in pathology diagnosis, imaging, medical oncology and radiotherapy.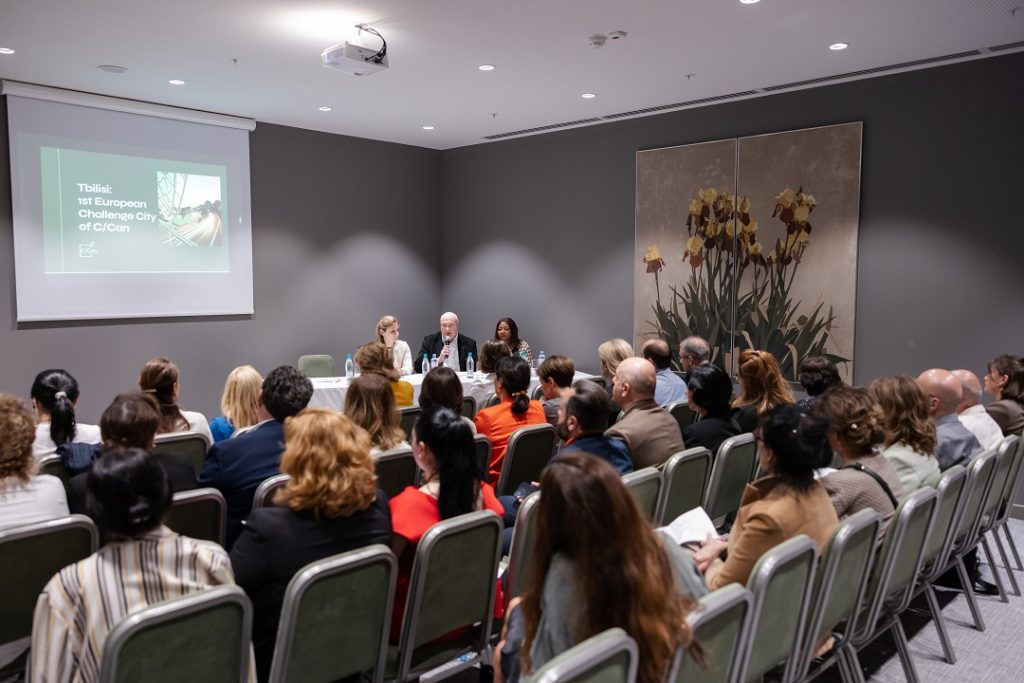 Recognising the city's active leadership role in this vital effort, Head of the Department of Healthcare and Social Services at Tbilisi City Hall, Mr. Gela Chiviashvili added
As the first Eastern European city to participate in the C/Can initiative, Tbilisi pioneered the management of quality cancer care in the region. The completion of the projects is a significant milestone but not the end. It represents an important transition towards ensuring long-term effectiveness by embedding solutions into the local health system for implementation.
Sophie Bussmann-Kemdjo, C/Can's Regional Director for Africa and Europe applauded the collective efforts that have set the stage for the sustainability phase:
Over the past four years, city stakeholders in Tbilisi have paved the way for a comprehensive and sustainable approach to improving cancer care. This new partnership opens the door to broaden impact beyond the city, leading to national-level changes that will fundamentally enhance outcomes for more patients.
In line with the sustainability plan, the National Cancer Board will be revitalised to support policy advancement, while a new consortium of representatives from the Ministry of Health, C/Can, and local cancer organisations, will be dedicated to implementing solutions and to integrate, scale-up, and expand new projects.
The event also marked the launch of the Diagnostic Reimbursement project, funded by the Embassy of Switzerland in Georgia, which is set to address the current limitations in cancer diagnostic coverage.
The Embassy of Switzerland is proud to be partnering with the Swiss Foundation C/Can and contribute to the ambitious plan to improve access to quality cancer care in Georgia. Diagnosis is the first important step in any treatment; timely and accessible diagnosis for cancer patients is of vital importance. Supported by Switzerland, the Diagnostic Reimbursement project is designed to provide robust evidence and forecasts to ensure cancer diagnosis is more accessible to the people most in need.
said Urs Beer, Deputy Head of Mission, Embassy of Switzerland in Georgia.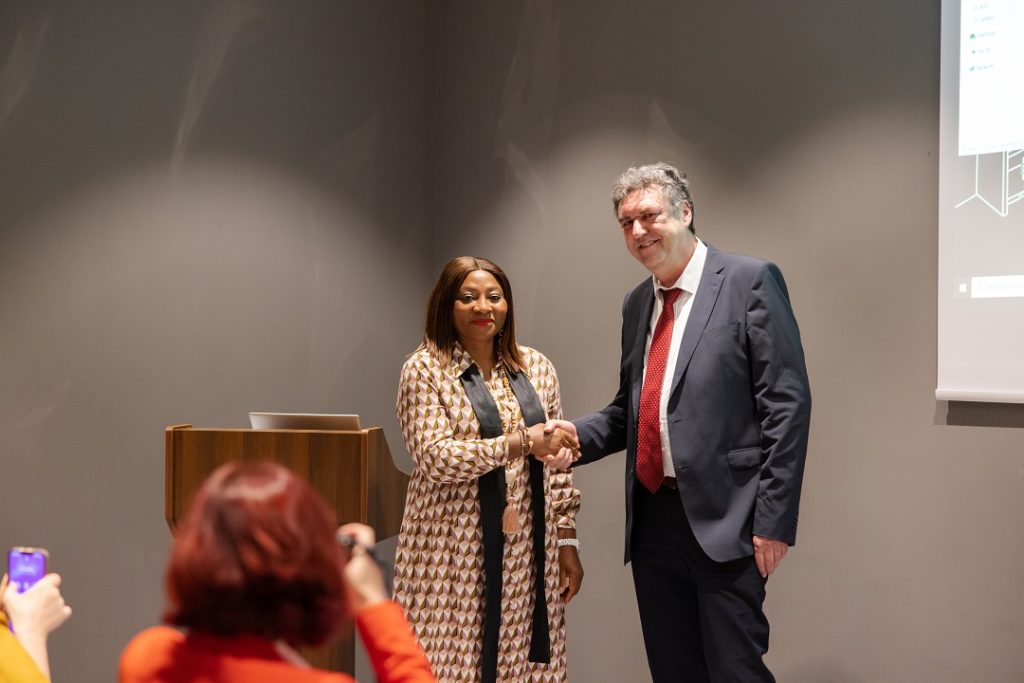 The C/Can initiative supports cities to improve the quality of cancer services infrastructure, create sustainable financing mechanisms and increase access to quality cancer care through a multi-sectoral and interdisciplinary approach.
About City Cancer Challenge in Tbilisi
Tbilisi, Georgia, was the first European city to be selected to join the global C/Can network in early 2019. Since 2019, this vibrant city of 1.1 million inhabitants has successfully mobilised a multisectoral group of stakeholders, made up of over 174 healthcare professionals and 100 patients from 27 public and private institutions, who have contributed data as part of a comprehensive assessment of cancer care needs. Following the city needs assessment, C/Can supported an action planning exercise that resulted in a City Roadmap for Cancer Care.
C/Can provides cities with a unique opportunity to work through a multi-sectorial and interdisciplinary approach to lower barriers and increase access to quality cancer care by improving the quality of cancer services infrastructure, enhancing the capacity of healthcare professionals, exploring sustainable financing mechanisms for cancer care, coordinating the engagement of relevant stakeholders at global, regional and local levels; and developing sustainable cancer solutions based on quality data and scientific evidence.