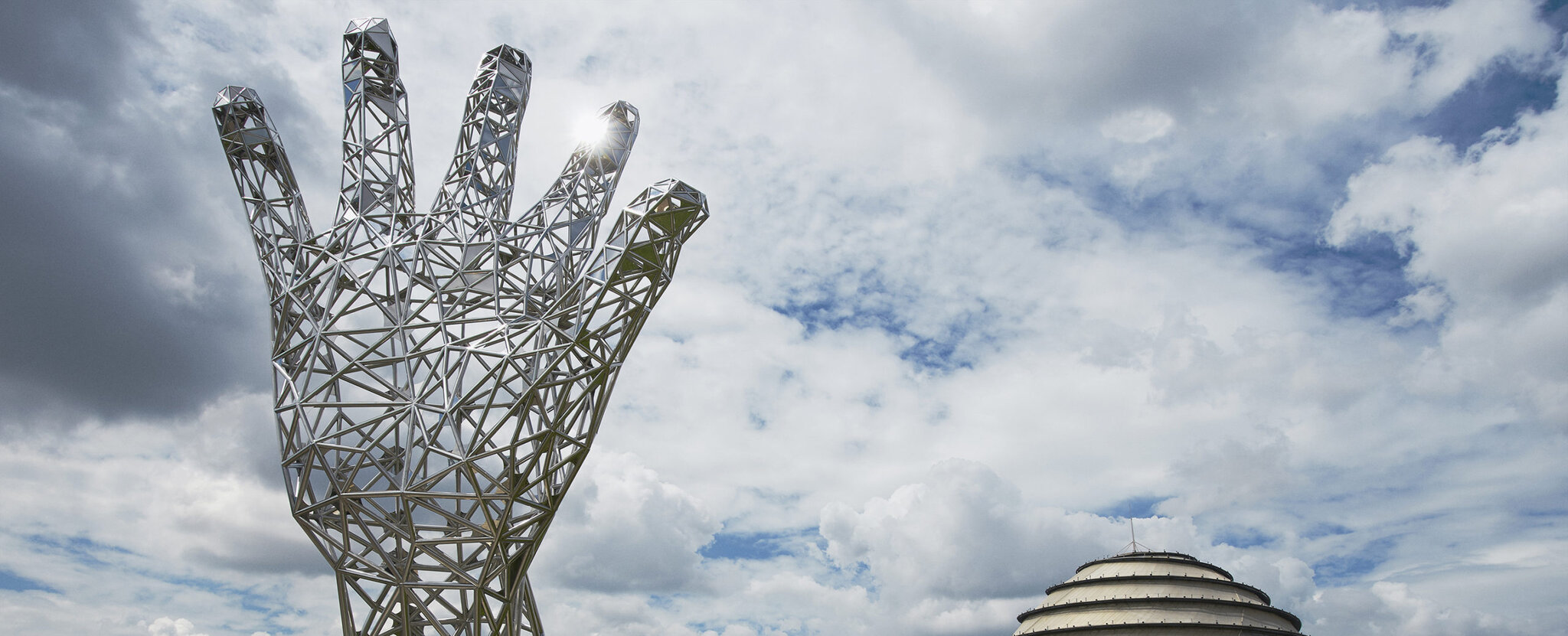 Enabling interoperability and connectivity for cancer care delivery in Rwanda
The fragmentation of cancer care systems is a frequently cited problem in low- and middle-income countries (LMICs). The inability to share patient data between or within healthcare facilities and the resulting absence of comprehensive patient information, duplication of medical efforts and slow processes are hampering effective diagnosis, treatment and care. Where healthcare providers are using their own, separate systems and are working in silos, important information cannot be effectively shared and used to facilitate the patient journey, and the work of cancer care providers to ultimately improve patient outcomes.
To address this gap, City Cancer Challenge (C/Can) is partnering with the Rwanda Biomedical Centre (RBC), Rwanda's central health implementation agency, and Allm, a Japanese medical ICT company dedicated to shaping healthcare by launching next-generation technologies and medical communications platforms.
"This is a great opportunity for the City of Kigali, and Rwanda as a whole," said François Uwinkindi, Manager of NCDs Division at Rwanda Biomedical Centre. "Working together with C/Can and Allm will help to ensure that the new digital solution is fully integrated into existing health care system in a sustainable way, so that it can drive improved patient outcomes in the long-term."
With a strong capacity building element, this project aligns with, and contributes to the ongoing digital transformation process in Rwanda by supporting the training and coordination of healthcare professionals to utilise digital tools to deliver improved outcomes for patients.
Christian Beck, Operations Manager, Middle East & Africa of Allm, explained: "We believe our collaboration supports SDG 3's aim of ensuring health and well-being for all.  To deliver this, our solution connects healthcare providers reviewing patient assessment through text and video, who can then refer these patients to treatment facilities.
Through this collaboration, Allm's clinical messaging app, Join, will be rolled out with healthcare professionals with the aim of supporting the exchange of medical information and coordination of healthcare service delivery, including patient navigation, at different levels, ensuring more equitable, integrated and continuous health services for the population of Kigali.
The importance of health information exchange (HIE) and interoperability
Without the ability to securely capture, exchange and use vital patient information, LMICs are unable to build strong health systems for the provision of integrated cancer diagnosis, treatment and care.
This gap was also highlighted in 2019 during the needs assessment process conducted in the City of Kigali with C/Can support. The findings of this process, led by local experts, showed that the lack of linkage between existing healthcare information systems, facilities and providers, and in particular the fragmentation of cancer care services and related interruption of patient-information flows, was one of the main barriers to increasing access to quality cancer care.
C/Can's Digital Health Discovery Forum, which included a series of high-level expert regional dialogues, affirmed that this problem is not unique to Rwanda. The challenge of ensuring interoperability emerged as a common thread across regions and income settings, and as such C/Can and its partners have identified this as a key priority in efforts to accelerate and scale digital solutions in response to city needs.
"We are very excited about this new partnership that will drive a multistakeholder response to a concrete city need.  Improving the exchange and coordination of medical information is a critical step to reduce fragmentation and provide healthcare workers the right information they need when they need it, to provide quality diagnosis and treatment to patients, said Isabel Mestres, Director of Global Public Affairs at City Cancer Challenge Foundation.