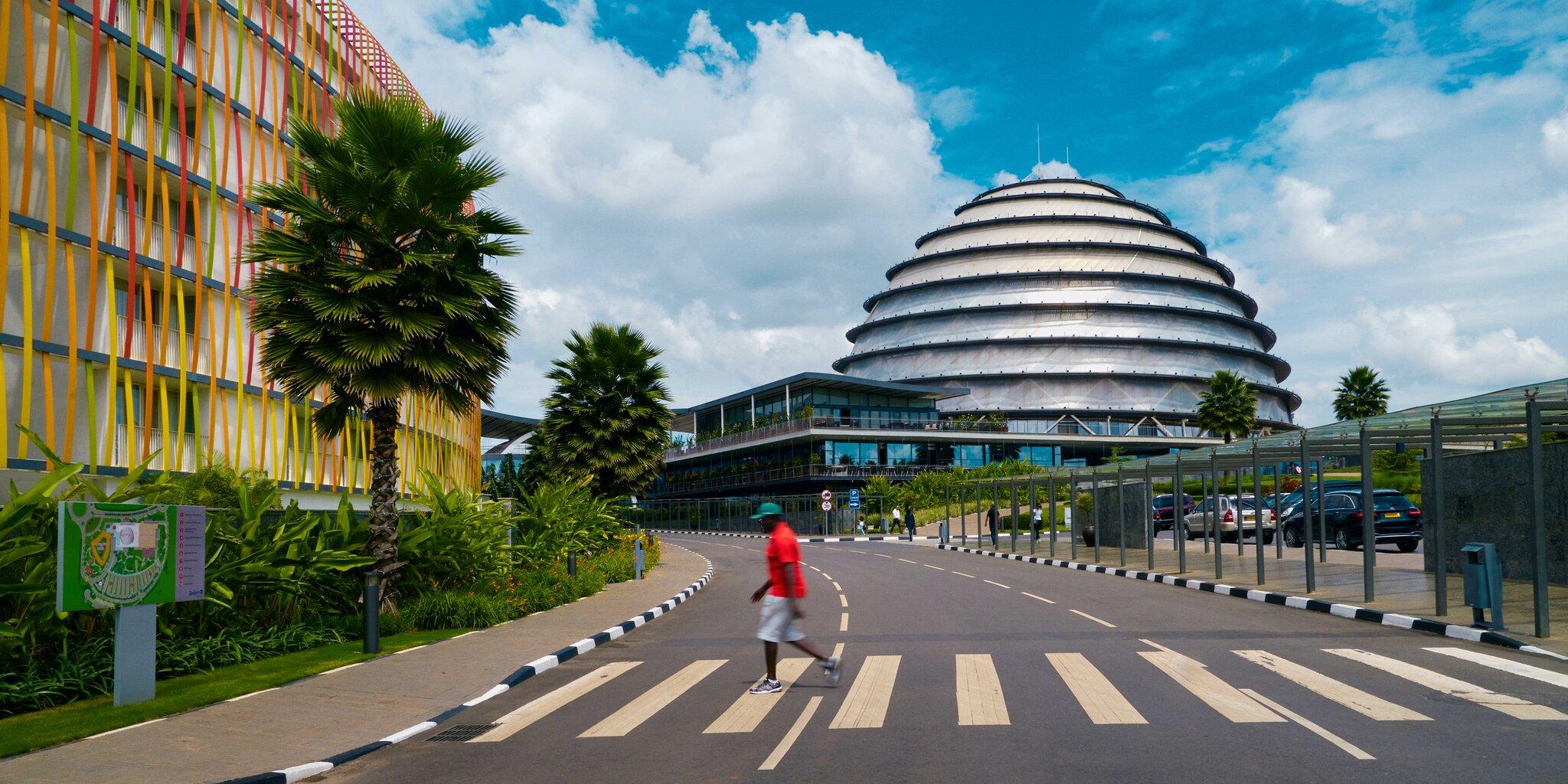 Nurse Grace Uwamahoro, Rwanda Military Hospital Oncology Clinic, discusses how she and her colleagues continue to provide cancer care in Kigali.
Grace Uwamahoro has 20 years' experience in nursing and currently works at the Rwanda Military Hospital in Kigali. She has specialised in cancer care since 2018, after completing a Master's in oncology nursing at the College of Medicine and Health Sciences (CMHS) at the University of Rwanda. As a member of one of the City Cancer Challenge´s (C/Can) technical working groups in Kigali, she coordinates a cancer care network sub-group, and is also a member of the multidisciplinary (MDT) team focused on developing a strategic MDT plan for the city.
Q: What is the main challenge facing cancer nursing in the current situation?
Grace Uwamahoro: When the first case of COVID-19 appeared in the middle of March and restrictions on movement were imposed, I knew that oncology services would be affected as well. In my experience, cancer care is very expensive compared to other diseases, because there is still no framework in Kigali to help patients understand the symptoms, to navigate treatment and also to help them avoid the stigma often associated with the disease, and of course, there is the cost of the treatment itself.

Another major challenge is that there are few trained oncology nurses in Rwanda, and particularly for the more than one million people who live in Kigali. Even those with training often can't practice their skills, because there are few specialist cancer units in Rwanda. We also need physicians with specialist training.
Q: How is the COVID-19 pandemic affecting the care of cancer patients? 
Grace Uwamahoro: The government of Rwanda was right to restrict people's movements in light of the spread of COVID-19 around the world, but I have noticed that since public transport in and out of Kigali has been suspended, patients are finding it hard to get to the hospital. This will also impact on deliveries of medication and foodstuffs. We hope in the coming days and weeks to be able to track patients who were undergoing treatment:  I hope for the best but we are also preparing for the worst.
Q: As a nurse, what advice would you give to cancer patients undergoing treatment?
Grace Uwamahoro: Firstly, follow the recommendations to prevent the spread of COVID-19 (wash your hands frequently and stay at home) and maintain a healthy, balanced diet to strengthen your immune system.

Secondly, patients who have a hospital appointment and can attend, should do so and continue their treatment. If they cannot, they should call the hospital to arrange another appointment.

Thirdly, I advise patients and family members to think about how they can manage what will inevitably be a stressful time.
Q: Has increased care for COVID-19 patients affected/reduced care for cancer patients?
Grace Uwamahoro: No, in my experience COVID-19 hasn't affected the care of cancer patients in the sense that treatment has continued, but the restrictions mentioned above have made it difficult for patients and family members to get to our hospital.
Q: What are the main concerns of cancer patients during this crisis?
Grace Uwamahoro: Their biggest concern is being able to continue their treatment despite the restrictions, and also to remain in touch with the cancer team for follow ups. Losing contact with the cancer team can make patients feel they are alone. Another concern is based on the WHO information and measures about people with chronic conditions, who are particularly at risk of infection due to their low immunity.