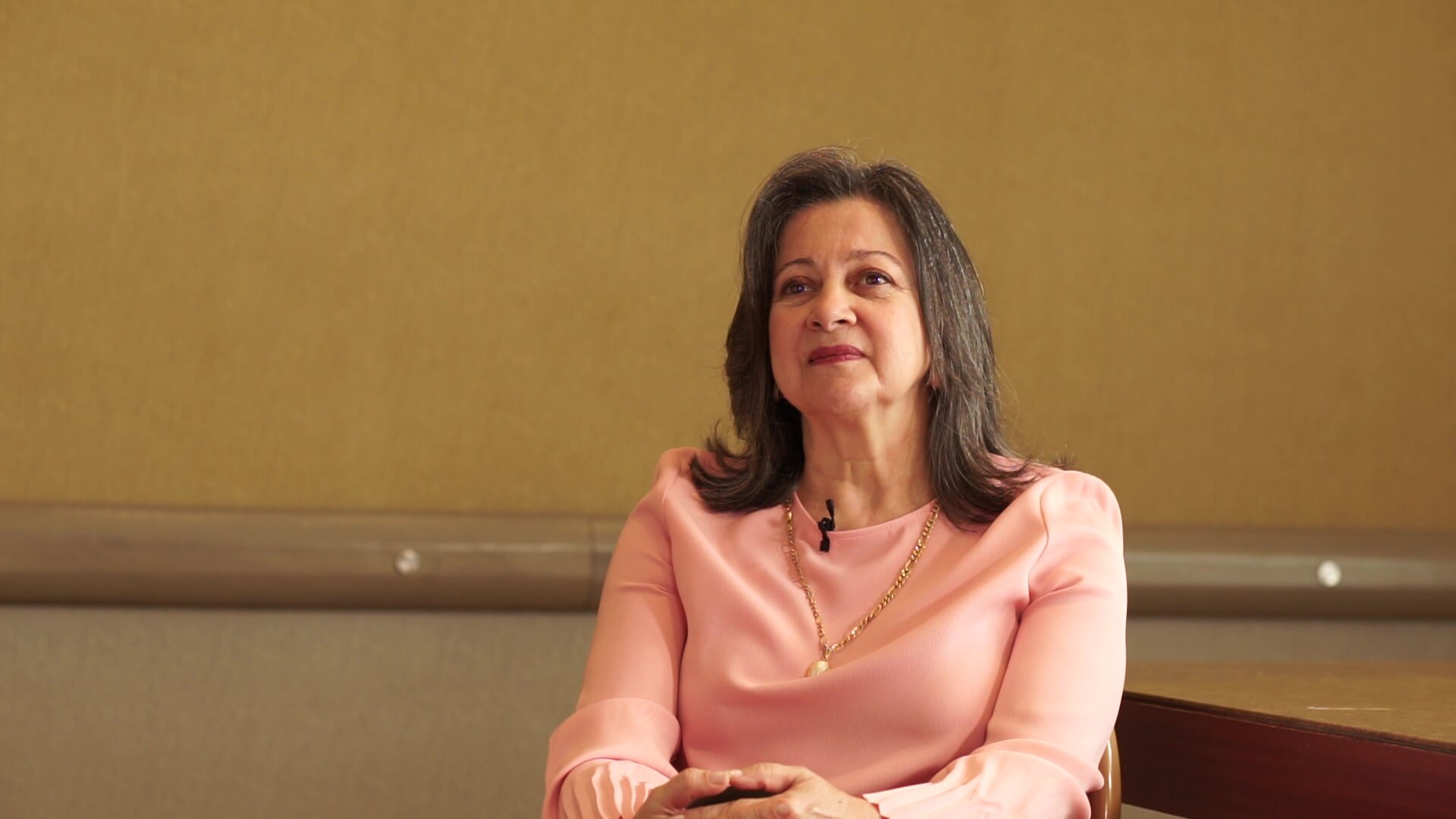 Dr Lesmes has worked closely with City Cancer Challenge (C/Can) since 2017, helping bring together the major stakeholders in Cali and the Valle del Cauca to impact regional and municipal public policy health agendas. In this interview she discusses progress so far, and what remains to be done to provide equitable access to cancer care in Cali and Colombia. 
Q: If you had to define City Cancer Challenge in three words, what would they be? 
Dr Lesmes: Motivation, light and hope. Motivation, because C/Can has helped us to discover we can fight cancer if we work together, that this is not a problem we face alone. Light, because C/Can has given us the opportunity to see that we are capable of doing things differently, that we can sit down together, regardless of which sector we come from, to produce a response together to improve access to cancer care. And hope, because C/Can offers a real opportunity to change people's lives: we can all come together to improve the capacity of my country, my city, to respond to the needs of cancer patients, because there are more and more people developing cancer.
Q: What has C/Can meant for the city of Cali and the Valle del Cauca? 
Dr Lesmes: C/Can has been an opportunity for Cali to build together and make innovative proposals that will really revolutionize health service provision. We have managed to bring together more than 180 health professionals who worked together and a series of priorities were agreed on and we have begun implementing them. This has produced some extraordinary results already, like reopening the oncology service of the Hospital Universitario del Valle, which had been closed for some months due to economic difficulties. We also now have funding to build a modern, self-sufficient oncology centre. And a specific cancer control program has been created by the Departmental Assembly of the Valle del Cauca, a pioneer in the country. We are an example for Colombia to about how to set public policy specifically on cancer. And we have a partnership of universities and foundations to advance cancer prevention and health promotion. 
Q: Would you recommend that other cities join C/Can?
Dr Lesmes: Of course I would! Why? Because cancer is a global problem, it is a growing problem in all our societies. Here in Cali, we have managed to bring together a wide range of stakeholders to address the problem and find solutions. We now receive support from international organizations and universities abroad to train our own human resources. We have received help in overhauling our cancer units. At the same time, C/Can has given us opportunities to improve treatment through new science and technology, patient management and our economic and social development. 
Q: What impact has C/Can had on patients in Cali?  
Dr Lesmes: It has been very important for cancer patients in Cali that an entire health community thought about the barriers to care and how to avoid them, as well as thinking about the impact of cancer on the family, not only as a disease, but as a social and economic problem: the out-of-pocket cost, social spending, pain and suffering families face. As a result, we have expanded our services so that they have a comprehensive follow-up. 
Q: And the impact on healthcare professionals? 
Dr Lesmes: With regard to human resources, C/Can has not only helped us to assess what we have, but also to look at those areas in need of attention. The Universidad del Valle, a very important university for the country and for our region, has begun to train nurses in oncology, and today we already have the first group of specialist nurses in cancer management. This process will have to continue, because there are other health professions that need a special focus on cancer management. We are, for example, working in the Valle del Cauca with the nursing assistants who look after children, who are responsible for growth and development monitoring, to focus on early diagnosis, so that they understand that when there is a specific problem with a child, they should think of cancer as a possibility. In Cali, my city, a child is diagnosed with cancer every day. That's about 370 a year, which means cancer is a very sad, but real possibility in some children's lives.