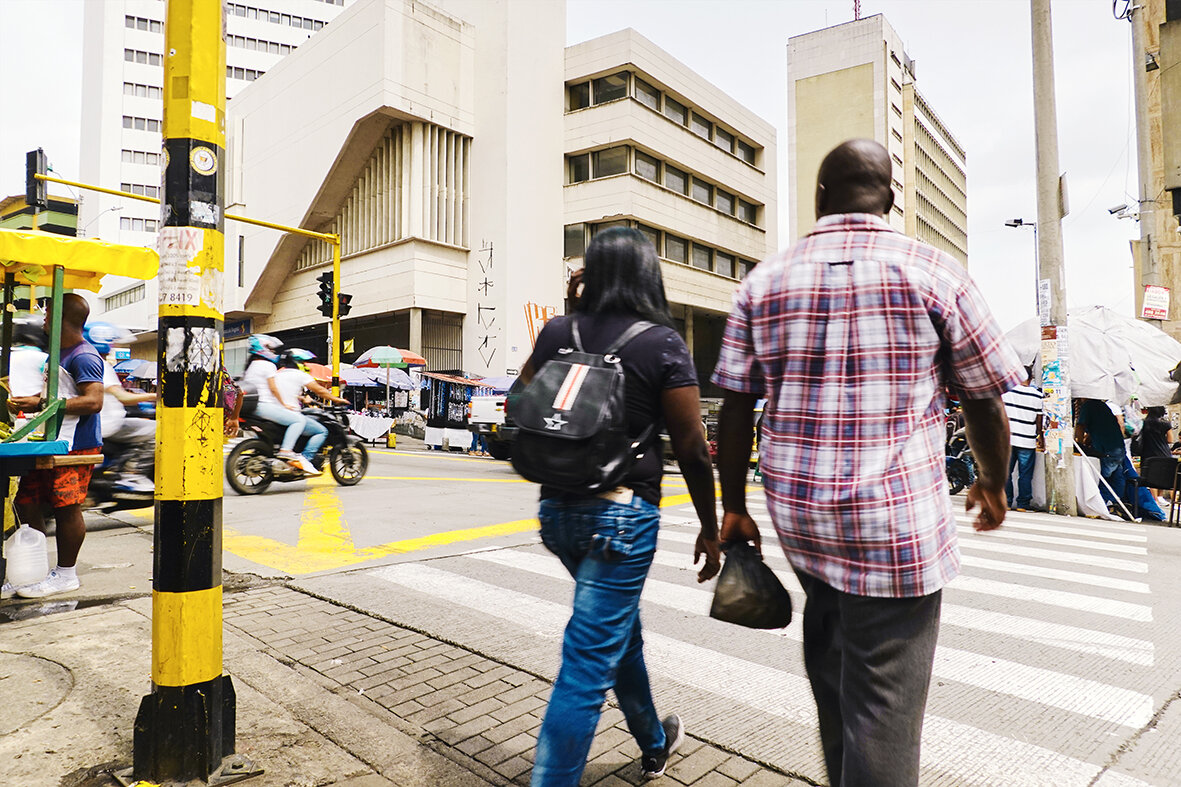 Improving access to cancer care in Cali
Building on our work since 2017 to improve equitable access to cancer care in Cali, the Valle del Cauca has become the first Department in Colombia to adopt a multisectoral cancer control plan emphasizing the importance of early diagnosis and timely treatment to reduce cancer mortality rates.
In August, the Valle del Cauca's Assembly in Cali approved its Departmental Plan for Cancer Control, 2019-2032, which Ramiro Rivera, a deputy who helped organize the initiative, says has a
"14-year horizon, and will include guiding principles, approaches, objectives, strategic axes, and lines of action to guide intersectoral and sectoral management, guaranteeing the efficient use of resources, actions, programs and strategies."   
Gloria Isabel Cuca, with the Departmental Secretariat of Health of Valle del Cauca, highlights our role:
"C/Can provided the diagnostic report of institutional needs and capacities in 2017. This report, which also includes an inventory of oncological institutions, organizations and services providing cancer treatment, contributed to the creation of the new legislation."
Cali, which has a population of 2.4 million, was the first city to join C/Can. Since then, local and regional authorities have worked with the public and private sectors to develop strategies to improve the diagnosis, treatment and care of cancer.
Cali's health system serves nearly nine million people and is the regional centre for patients needing highly complex medical care. The city also has one of the first population-based cancer registries in Latin America. It has demonstrated commitment and leadership in bringing together representatives of the public and private sectors to forge solutions to address the growing burden of cancer.
"C/Can's broad range of stakeholders are expected to incorporate the Valle del Cauca cancer control plan into future projects and actions" said Silvina Frech, C/Can's Latin America Director.
To facilitate implementation of the plan, the Valle del Cauca's Assembly, supported by a technical group representing the Ministry of Health, the Department and Municipal Health Secretariats, academic institutions, public and private foundations and institutions, has established responsibilities within the regional Government, as well as an annual accountability process.
 The plan will also have a collegiate body to make decisions, advise and promote its execution, through the Departmental Council for Cancer Control in Valle del Cauca.
Multisectoral approach 
Lawmakers in the Valle del Cauca Assembly said they took the initiative to promote a multisectoral approach to improve cancer care because the health sector alone cannot tackle the growing burden of cancer: public and private services need to work together.
"This was a coordinated project between the Assembly, the Secretary of Health and recognized experts on the subject, which strengthens public policy, opening a way forward in tackling a disease that is on the rise and that causes a significant number of deaths," says Maria Cristina Lesmes, Secretary of Health of Valle del Cauca, adding: "the Cancer Control Plan is the only way for civil society to come together to understand and confront cancer."
Summing up the initiative, Carolina Wiesner Ceballos, director of Colombia's National Institute of Cancerology, concludes: "Valle del Cauca is now an example for Colombia, establishing that cancer control requires meeting long and medium-term goals and improving the quality and organization of services and care."
Since C/Can began working in Cali in 2017, the Valle del Cauca Departmental Cancer Roundtable was set up, bringing together the Department's health actors, and impacting regional and municipal public policy agendas.
As a result of the C/Can engagement process in Cali, municipal and state governments have placed cancer higher on their political agendas, securing funding for the construction of a new cancer centre at Hospital Universitario del Valle, the leading public teaching hospital in Cali. 
The gaps in adequately trained human resources in all disciplines of cancer care have been identified as a recurrent challenge during C/Can needs assessment in both Cali and Asunción. Plans for the development of health workforce were developed and will be implemented in 2020. 
Meanwhile, Hospital Cancer Registries at the Valle de Lili Foundation and the Imbanaco Medical Centre have also been set up in conjunction with Cali's population-based cancer registry, and agreements reached to develop cooperation mechanisms and share good practices in the management of cancer data.
A project is also underway to build an oncology centre in the Valle University Hospital co-financed by the Valle del Cauca Health Secretariat and the Ministry of Health.
The C/Can City Health Financing Lab is developing two business models as part of efforts to secure sustainable financing for a 10-year radiotherapy and nuclear medicine plan for the public sector.