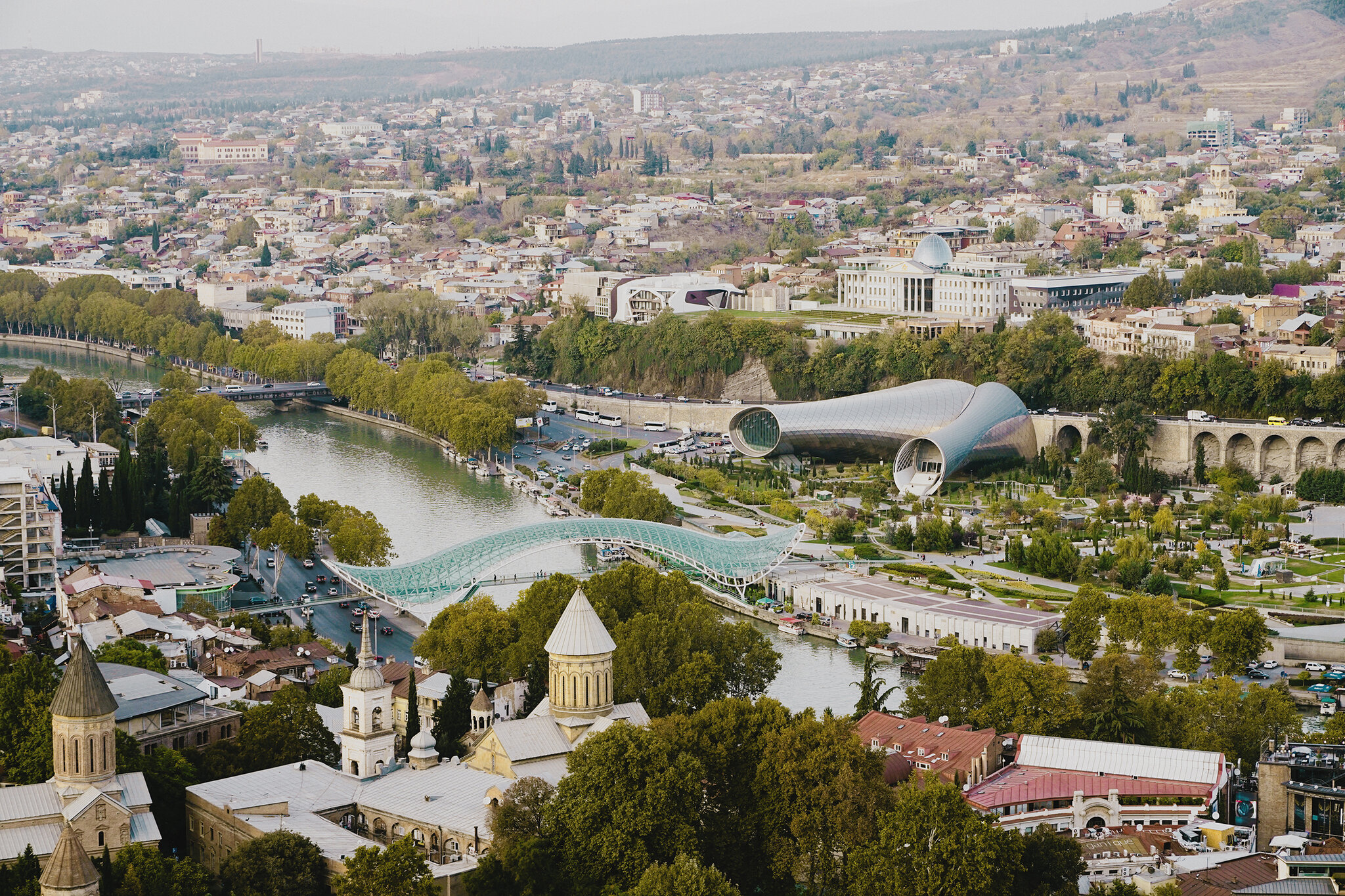 In the challenging times of COVID-19, the Government of Georgia is working in partnership to keep cancer care a priority and reduce inequalities in access to quality treatment.
An article in the January 2021 edition of The Lancet Oncology reviews the progress made by the Georgian government since it introduced universal health coverage in 2013, which has increased access to, and the quality of, health care, as well as protecting people from health-care costs. The most recent development renews its commitment to reducing out-of-pocket spending on health services by bridging pharmaceutical costs for cancer patients.
The peer-reviewed piece, written by C/Can's Tbilisi City Manager Dr Gvantsa Khizanishvili and the foundation's CEO Dr Susan Henshall, along with Dr Tamar Gabunia, the First Deputy Minister of Internally Displaced Persons from the Occupied Territories, Labour, Health and Social Affairs of Georgia, highlights the growing cancer burden in Georgia, with a 16% increase in new cases between 2015 and 2018.
In response, in 2018, local stake-holders in Tbilisi took advantage of (C/Can) Foundation's invitation to cities in low- and middle-income countries to join with it in working to improve access to quality cancer care.
Within a year, C/Can had supported the co-creation of a new coordination platform for cancer care in Tbilisi, bringing together representatives of the national and city government, leading cancer care providers, civil society, patient groups, and academia to work together for the first time in a concerted effort to improve access to quality cancer care across the city.
As the authors explain: "this multisectoral leadership group has since overseen a city- wide, data-driven needs assessment to identify cancer care gaps."
To support the needs assessment process, C/Can provided a digital platform for the collection and analysis of data related to capacity for cancer care in four core areas (management of cancer care services, availability of core clinical and diagnostic cancer services, quality of cancer care services and community access), providing the basis for further evidence-based decision making.
The article outlines C/Can's key role in mobilising financial resources for the Georgian government's cancer treatment programme, which led to investment to strengthen professional platforms, supported increased engagement of civil society, and forged connections between private health-care providers.
"C/Can facilitated technical work and advocacy efforts that catalysed conversations and built momentum to accelerate progress and fast decision making by the government on improving access to cancer treatment."
The authors conclude that one of the key lessons from Tbilisi's experience is the value of inclusive partnerships to support the achievement of all the UN's Sustainable Development Goals and 'build back better' in a more equitable manner, noting:
"This landmark decision is evidence of the effect of local cooperation, leadership, and co-creation that are at the heart of the success of the approach in Georgia."  
The Lancet Oncology was launched in September, 2000, as a lively and informative monthly journal covering international issues relevant to clinical cancer specialists worldwide. The journal is now the world-leading clinical oncology periodical publishing high-quality, peer-reviewed research (especially reports from clinical trials), reviews, comment and opinion, weekly news, and Commissions (typically in partnership with societies, governments, NGOs, and academic centres). Content covers topics that advance clinical practice, challenge the status quo, advocate change in health policy, and tackle issues related to global oncology.
 Download the authors manuscript here.
Khizanishvili, G., Henshall, S., & Gabunia, T. (2021, January 01). Cancer care prioritised: Georgia expands access to cancer medicines. The Lancet Oncology, 22(1), 15-17