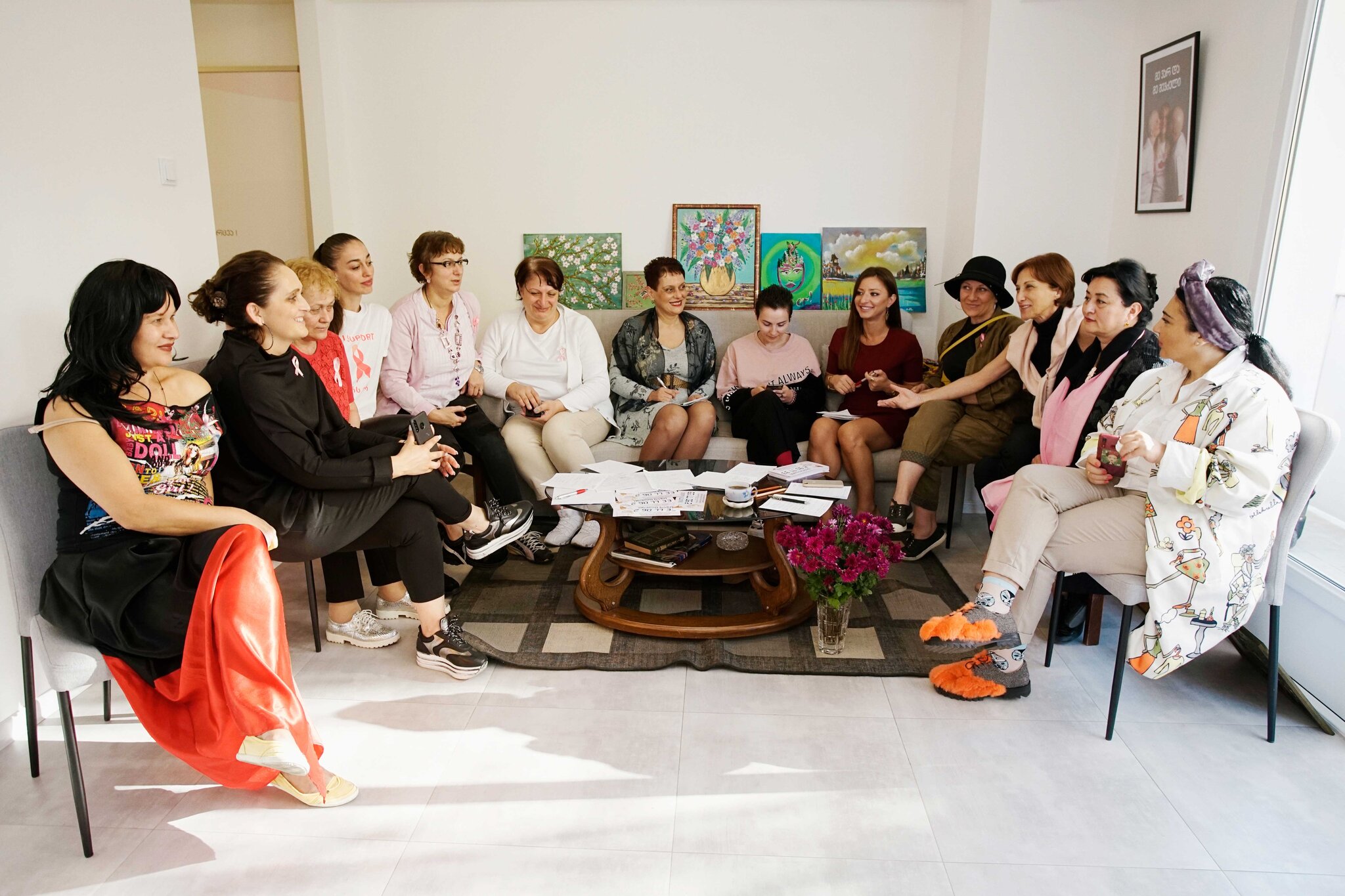 Responding to the needs of patients
C/Can's unique approach integrates cancer patients' needs working closely with associations and civil society organisations so that they can meaningful input into the creation of sustainable cancer care solutions
One of the key steps in the C/Can model is a city-wide needs assessment to identify and prioritise the key gaps in accessing quality cancer care, within which patients play an important role. In Tbilisi, Georgia, patients were engaged during this process to better understand the challenges the city faces and to deliver solutions where they are most needed. Resources can be applied more effectively and efficiently if patients' priorities are taken into account. 
During the current crisis, it is more important than ever to keep the needs of cancer patients high on the agenda, providing the most current and accurate information to cancer patients, their families, caregivers and the larger oncology community, so that individuals with cancer continue to receive evidence-based, quality care.
"The COVID-19 pandemic has put cancer patients at higher risk in Georgia. From the beginning of the spread of COVID-19 in the country, we have been making gradual steps to support patients and their families. We have been increasing our fundraising efforts for patients, as well as providing accurate and reliable information to cancer patients, their families, and caregivers."  Anna Mazanishvili, President of Europa Donna Georgia
In response to the evolving needs of cancer patients, which include increased risk of infection for those undergoing treatment, and delayed or scaled-back treatments for others, C/Can Tbilisi is supporting the work of healthcare institutions to provide a rapid response to these highly vulnerable people, conducting needs assessments and ensuring that reliable, up-to-date information is easily accessible. 
A collaborative approach to supporting patients
"The strong network of multisectoral partners developed through the C/Can process in Tbilisi has already allowed us to respond rapidly to the current situation. We have been able to mobilise patient advocates, government, policymakers, donors, and healthcare providers to work together to ensure that cancer patients continue to receive the best achievable care they need."  Gvantsa Khizanishvili, MD MPH, C/Can Tbilisi City Manager 
C/Can Tbilisi has supported local patient organisations to mobilise and manage funds from USAID's EWMI ACCESS Rapid Response Grant, involving local stakeholders and multidisciplinary cancer care teams in a specific project to collate, translate and disseminate the most accurate and up-to-date resources and evidence related to COVID-19 and cancer. 
"The Georgian Patients' Union has been tracking and assessing the new needs and challenges faced by patients triggered by the pandemic. To mitigate impact, we have been providing psychosocial support, establishing links between counsellors and patients."  Ekaterine Sanikidze, Georgian Patients' Union 
Moving forward
As the crisis unfolds, C/Can is finding innovative ways to continue advancing the C/Can city engagement process. Using online collaborative and communications platforms, supported by C/Can, local experts are pushing ahead to finalise development of the 12 C/Can projects prioritised to address key cancer care gaps.  Civil society and patient groups continue to be engaged.