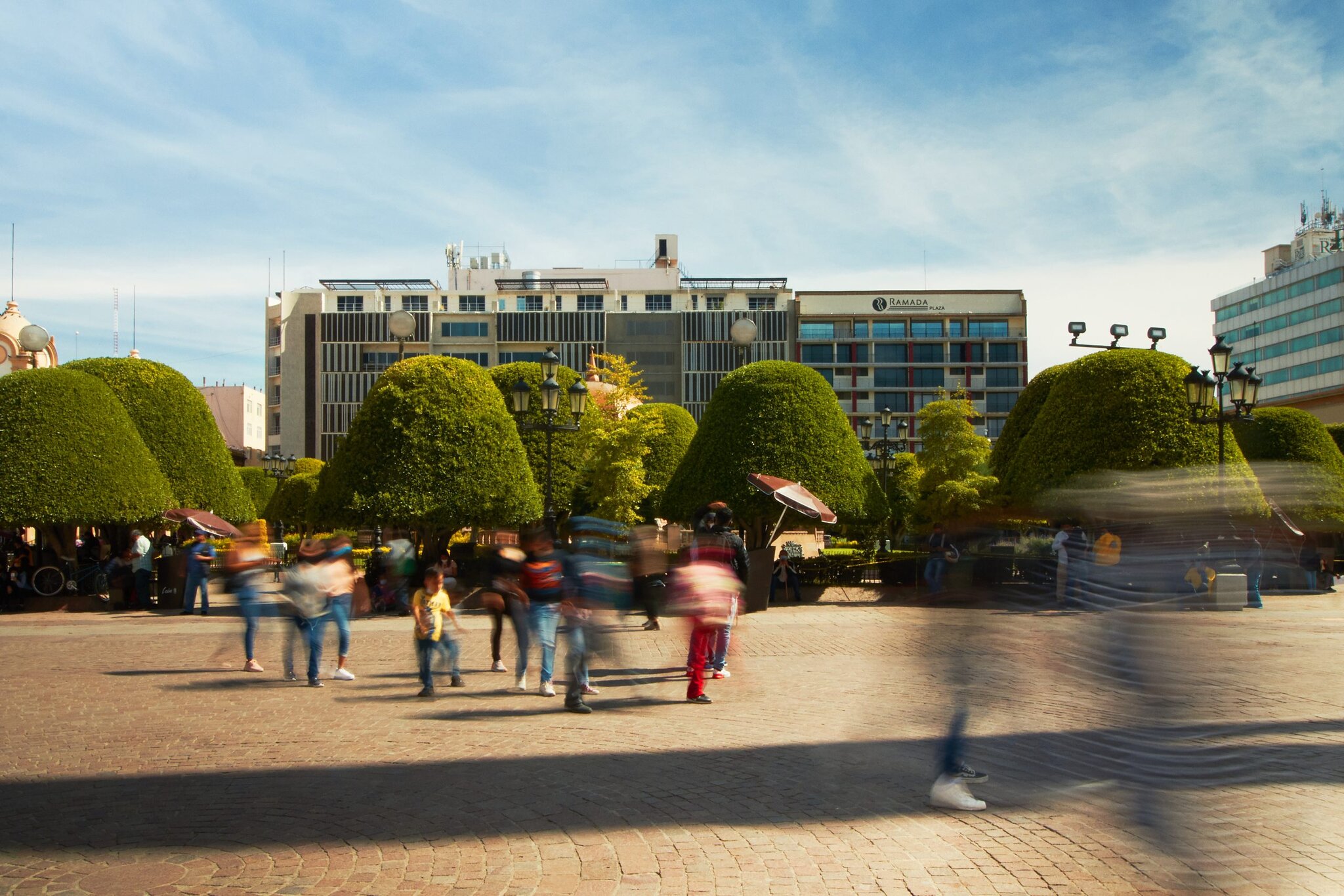 Change in the public health sector is often brought about by frontline health professionals
More data needed on cost-effectiveness of new technologies in providing healthcare
Growing recognition of the role cities play in meeting UN Sustainable Development Goals
On December 7, to celebrate International Universal Health Coverage Day, I took part in a discussion organized by Roche on how we can build innovative and resilient health systems.
The discussion, entitled Innovation and equity at the heart of universal health coverage, was moderated by Roche's Head of Global Product Strategy, Teresa Graham. Also taking part were UICC's Chief Executive Officer, Dr Cary Adams, and Dr Armin Fidler, Professor of Health Economics and Management at the University of Bologna.
As a Colombian physician and public health professional, I believe that universal health coverage is at the core of equitable access to care. And in my current role within C/Can, supporting cities in the process to improve access to quality cancer care, myself and my colleagues are working in all areas that strengthen building blocks for resilient health systems and across areas for universal health coverage, namely service delivery, health financing and governance.
The growing recognition of the role that cities play in achieving the UN's Sustainable Development Goals means there is now an alternative framework where global, national, and local health goals are aligned and cities are vehicles of implementation. Together with its nine partnering cities around the world, C/Can identifies gaps in cancer care and develops innovative and sustainable solutions to ensure no one is left behind in accessing the diagnosis, treatment and care they need.
The public health sector has traditionally been slow to change and resistant to innovation, which tends to come about as a response to local challenges and resource constraints, driven by frontline healthcare workers that seize the opportunity. Health innovation is more effective when it emerges bottom-up and is driven by local champions.
For example, the reality of unequal access to cancer care may not always be visible, and I have noticed during due diligence visits to cities that applied through last year's global call for applications to join C/Can how diagnostic and treatment equipment may exist, but not accessible to all. In response, frontline healthcare workers will set up collaborations to use current capacity and allow access to care to the public system via agreements between stakeholders in the cities.
Again, as part of the C/Can's needs assessment conducted by the city of León, Mexico, I have seen how local champions are able to think creatively and across public and private institutions from the fragmented health system to define solutions from a city/regional approach.
This proactive approach has been increasingly evident during the recent crisis, where healthcare took front and centre and weaknesses were exposed, but some strengths were also identified such as the leadership role of some stakeholders, who, despite the pandemic, continue working to ensure better quality in cancer care. In Asunción, professionals presented a resolution to the Ministry of Health of Paraguay to require multidisciplinary teams in all cancer care providers in the country, leveraging the virtual connectivity now available and ensuring alignment with more transparency in decision making for cancer care.
Innovation in health financing is another area where discussions are being advanced in cities, not only identifying the issues but also ensuring that stakeholders understand the alternatives, benefits and ways innovative health financing mechanisms can be utilized at subnational platforms to mobilize resources for cancer care and that the same language is being used to develop the arguments supported by data to create a feasibility investment case that demonstrates the value of the proposition.
Looking to the future, we need to focus on how to bring all relevant stakeholders around the table to advance actionable public-private partnerships and take a multi-sectoral approach for long-term sustainability. This means addressing what it takes to achieve successful partnerships: building trust and creating ways to collaborate. For example, C/Can and its international partners and local professionals developed, published and rolled out first-time cancer guidelines in Porto Alegre, Brazil, and Cali, Colombia.
At the same time, it is essential to support locally-led processes that bring the relevant stakeholders to the table to advance multisectoral approaches that will build trust and support sustainability, as well as to continue strengthening capacity development of a new generation of adequately trained human resources equipped to shape and build innovative health systems. Not only new capacities and skills but also a different type of health sector leadership with an innovation mindset -absolutely required to create and sustain that change.
Finally, investment in digital health interventions in low-resource settings is still something of a grey area for development finance institutions. We need more cost-effectiveness evidence to show that technology can be effective in relation to procedures, drugs, devices, diagnostic tests, etc.
So, are you up to take on the cancer challenge?
This article was published on LinkedIn by Maria F Navarro on December 12 2021 and can be found here.