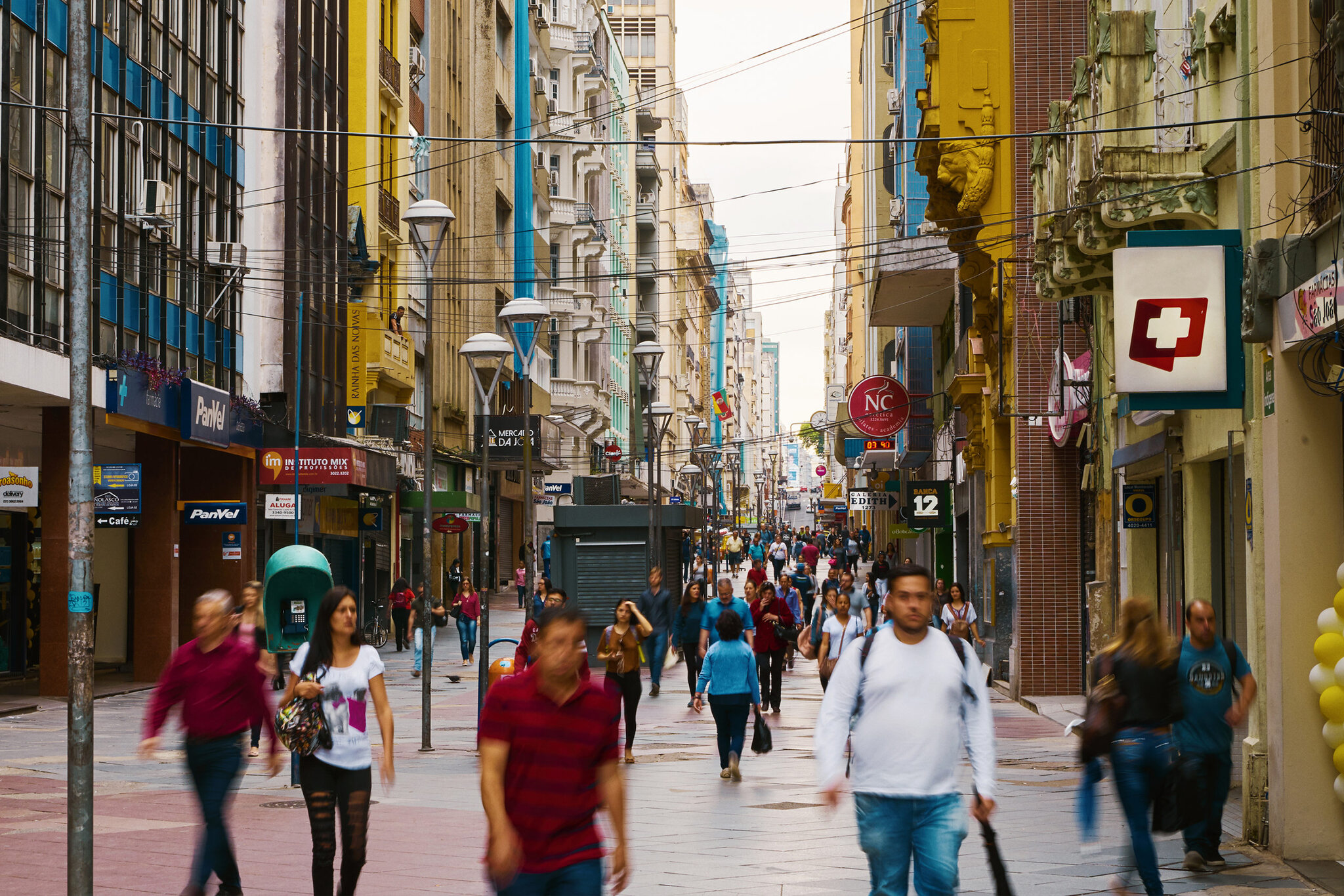 By Maira Caleffi, Susan Henshall, Rafael Jose Vargas Alves // 18 May 2021
Raising the bar on the quality of health services is a global priority. Policymakers recognize that high-quality care has a tangible positive impact on health outcomes, and is a starting point for achieving universal health coverage. Yet, what constitutes quality in health care is poorly understood.
The Lancet Global Health Commission on High-Quality Health Systems in the Sustainable Development Goal era defines a high-quality health system as one that optimizes health care in a given context by consistently delivering care that improves or maintains health outcomes, is valued and trusted by all people, and responds to changing population needs.
In the context of cancer care, this means placing people at the center of the cancer care pathway, and enhancing delivery models with real-world information and experiences so that solutions respond to people's needs and preferences.
Cities are well-positioned to lead this quality transformation. With complex, adaptive health systems, cities are ideally placed to champion a new approach to cancer diagnosis and treatment and be leaders of patient-centered cancer care.
How cities can drive quality improvements in cancer care
First, cities can bring the right people together to identify and make a collective commitment to lead solutions that respond to local demands and needs. This has been the case for Porto Alegre, the capital of the southern Brazilian state of Rio Grande do Sul and the country's fourth-largest metropolitan area. In 2018, Porto Alegre joined City Cancer Challenge, or C/Can, a partnership initiative that supports cities as they work to improve access to quality, equitable cancer care.
The City Engagement Process

The City Engagement Process is C/Can's framework for the planning, design, and implementation of cancer care solutions adapted to the local context. A detailed assessment of local cancer care gaps informs the prioritization and development of sustainable solutions, as well as identification of resource mobilization, capacity development, and technical cooperation needs.
Since then, the city has been supported by C/Can's network of local, regional, and global partners and experts to embark on a process to identify, design, and develop sustainable cancer care solutions that respond to local needs. The main driver for Porto Alegre has been to capitalize on the C/Can process to initiate a change in the city health system and address the unacceptably high cancer mortality rate, with the aim to build a cancer care ecosystem that prioritizes quality and timely cancer care that meets the needs of a rapidly aging population.
The key to driving this change has been securing the trust and commitment of the principal city stakeholders and together, with their institutions, moving away from bureaucratic and outdated approaches. To date, 168 health care professionals from 33 institutions, and 98 patients — supported by a city executive committee of representatives from the main public and private hospitals, local and national government, academia, and civil society — have come together to identify the main needs and challenges for Porto Alegre and to plan and develop strategies to fill these gaps. Importantly, the C/Can process has been a connector to promote best practices in cancer treatment and care, and exchanges amongst multiple health professionals working in cancer and other fields at a city level.
In turn, this is enhancing delivery models with real-world information and innovative solutions, improving cancer care access to the community, and helping local public and private health care managers to meet the community's expectations and needs.
Second, cities can drive a participatory approach. With the capacity to engage and mobilize the full spectrum of actors and recipients of health care services, cities are able to both promote and facilitate inclusive, authentic, and equal partnerships between governments, health, and community organizations, health professionals, patients, and the private sector.
A participatory approach is an educational process that takes time and cultural changes, so working in a city that has already developed the skills is a good strategy to achieve great results faster.
Porto Alegre has a 30-year history in a citizen participatory approach. Since 1989, civil society has been a key decision-maker in the city's budget, working alongside the local administration in a process known as Participatory Budgeting.
A participatory approach is an educational process that takes time and cultural changes, so working in a city that has already developed the skills is a good strategy to achieve great results faster. For example, 80% of Porto Alegre's pathology service providers participated in the development of a pathology resource that will improve the quality of laboratory services across the city.
Third, cities can foster innovation to promote sustained quality improvements in the efficiency of a health system, a key determinant of a high-quality health system.
In Porto Alegre, the multi-stakeholder approach has facilitated convening local academic specialists to support the improvement of radiotherapy services access and the creation of new system-wide tools that can measure and contain costs impacting cancer care decision-making. This city-led initiative aims to promote a patient-centered service increasing the efficiency in access to radiotherapy with a focus on strengthening the public health system. Importantly, this innovative methodology will provide the foundation for a guide for use with other technologies, and can be disseminated across other cities in the C/Can network.
The experience and insights from Porto Alegre reinforce some key success factors of the C/Can approach. Specifically, the participation from a wide range of actors across society and sectors; the recognition of collaborative work as political capital; and including multilevel health care stakeholders, are seen consistently across the global C/Can network as key enablers in driving quality changes to health systems from the ground-up.
With more cities taking up the challenge in 2021, cities such as Porto Alegre are part of the growing group of C/Can cities sharing and supporting each other to drive transformative change in the way their health systems address cancer, building on their own experiences, learning from others and focusing on innovative, forward-thinking strategies.
This article was first published by Devex on May 18, 2021.