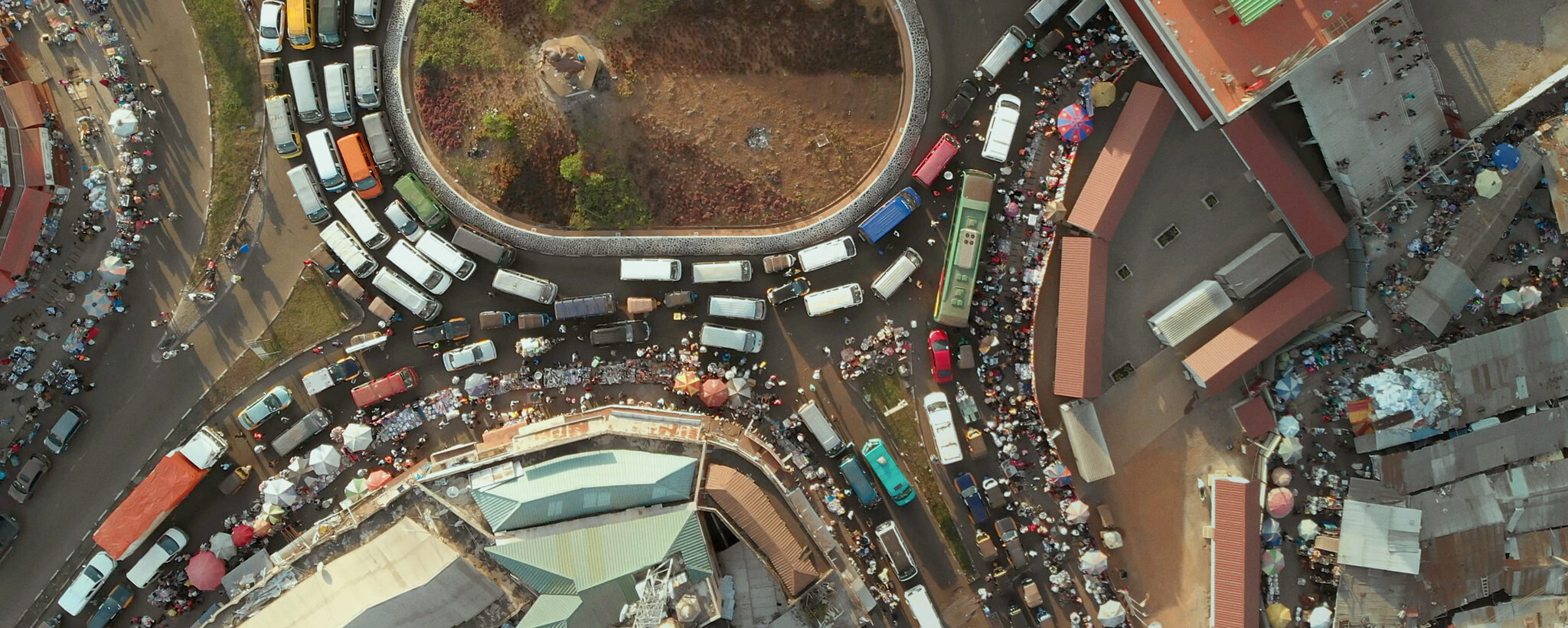 Cancer is a large and growing burden for patients and health systems around the world, especially in low- and middle-income countries (LMICs). Furthermore, the past 15 months have been particularly hard for cancer patients.  Covid-19 has disrupted cancer care as resources have been diverted to address the pandemic.
Out of this difficult situation, one positive development has been the emergence of innovative ways of working:  digital health solutions have demonstrated their real-world value during this crisis.  All stakeholders involved in providing cancer care have been forced to think and act differently to help patients in need.
This has meant seizing the opportunities of scaling digital health solutions for cancer care in LMICs. Innovative digital health solutions are enhancing the effectiveness and efficiency of cancer care. The key considerations for scaling a digital health project range from assessing the success of pilots to creating an enabling framework to support mass deployment.
On May 5 we took part in a webinar as part of the Global Digital Development Forum entitled How to Use Digital Health Solutions to Transform Cancer Care at Scale, outlining examples of digital health solutions in cancer care that have moved or are moving from pilot to scale, highlighting the challenges and key drivers of success.
Interoperability
The fragmentation of cancer care systems is a frequently cited problem in LMICs. The inability to share patient data between or within healthcare facilities and the resulting absence of comprehensive patient information, duplication of medical efforts, and slow processes are hampering effective diagnosis, treatment, and care. The solution is interoperability.
C/Can is partnering with Japanese medical ICT company Allm Inc. on a project to strengthen the ongoing digital transformation process of C/Can cities in Africa by supporting the training and coordination of healthcare professionals to utilise digital tools.
In 2018, in Yangon, Myanmar's largest city, C/Can conducted a situation analysis and needs assessment. The major finding was a lack of uniformity in the training and qualifications of personnel, infrastructure, and technological capacity in the laboratories in Yangon. There was also no Laboratory Information Management System (LIMS), standardized histopathology reporting formats, quality control, and standard operational procedures. An important telepathology project was built to improve the public network of clinical laboratories, enable remote tele-expertise on histopathology slides, and remote pathologist training facilitated by the American Society for Clinical Pathology (ASCP).
The key challenges for scaling this initiative are now increasing collaboration with the local private sector and engaging both immunohistochemistry laboratories in the country to use their services more effectively. The third challenge is to draft more SOPs to cover tumour types beyond breast and cervix cancers. It is also critical to ensure the continuous training and engagement of local human resources for slide preparation and to set up quality control processes. Finally, there should also be a public policy covering this national and international collaboration.
Patient navigation
Another key area for C/Can is patient navigation. In Nigeria, for example, 80% of patients present with advanced diseases because they lack information about early treatment, which hospitals can provide care, and are often wary of engaging with the healthcare system. One way to bridge the access gap and get more patients to see the right specialist on time is by leveraging digital health tools. In collaboration with the Sebeccly Cancer Care, Dr Lola Salako created Oncopadi, an app that provides cancer care and health management services in a country where there are fewer than 100 radiation oncologists for the 140,000 known cancer patients.
The health-tech startup is preparing for its first round of funding to help scale its operations. A consultation on Oncopadi entails a one-hour session with a consultant, access to an electronic medical record, a consultation summary with a clear referral line which can be a doctor's number or name to ask for in the public hospital. Oncopadi currently has around 1,000 users, but the aim is to scale up to 5,000 in the next two years. To get there, Oncopadi will develop a broad range of partnerships with the government, NGOs, the private sector and patients' associations.
Bringing start-ups and large corporations together
Large corporations are a common entry point for deployment at scale. However, when a large corporation chooses to work with an external innovation solution, they need to pay attention to a few points in particular. 
First, it is critical to stick to a need-first rather than a tempting solution-first approach. Finding start-ups offering compelling innovative solutions is good but only if it matches a need that has been clearly identified. For example, patient navigation is a critical area for pharmaceutical companies but needs to be understood in depth before sourcing the right solution provider. The second point is indeed the solution selection process. It is important to formulate a clear problem statement, map the landscape of innovators and match the one which is the most suited for collaboration. 
Large companies also need to adjust their partnership and contracting agreements, which are usually one size fits all and mostly not adapted to young innovative companies. The way of contracting needs to be risk-adjusted to that collaboration model. While formalizing the collaboration, many also miss identifying the right success measurement indicators. It is key to know from the beginning how a pilot will be evaluated to consider its scaling. Finally, 
Another important aspect for start-ups to understand when partnering with pharma is to find the right business group to work with. There are many different business units that are looking to partner with start-ups, including innovation groups, digital or digital solutions teams, marketing, venture funds, business development (BD), information technology (IT), procurement, and search & evaluation teams. The corporate partner must strategically select which unit should integrate the innovative solution as early as possible to ensure a smooth mass deployment.
Scaling up: what's needed
Technology is an enabler, but feedback from the people at the forefront of providing care, particularly nurses, is essential to scaling up pilot projects.
Equally important is making sure that the people using the technology are properly trained.
Implement quality monitoring protocols
Set up public-private collaborations
Identify and scale-up high-potential solutions: who's out there working on new ideas?
Find people who know how to analyse data.
Build into projects the questions that will help provide the answers to scaling up a project: who do we need to talk to; what data will be needed to convince governments, investors, organisations to participate?
Scale isn't just about reach: it's showing that the technology can be adapted to the local environment.
Scaling up successfully means being able to convince investors that the environment you're working in is viable.
Understand the local digital regulatory environment.
And finally: never lose sight of the patient's needs throughout the process of scaling up a pilot project.
Article co-written by  Professor Khin Thida Aung, Head of Pathology Department, University of Medicine-1, Yangon; Dr. Omolola Salako, Oncologist and Physician Innovator at Dept of Radiotherapy; Shwen Gwee, Vice President and Head of Global Digital Strategy, Bristol Myers Squibb; and, Dr Susan Henshall, CEO, City Cancer Challenge Foundation.