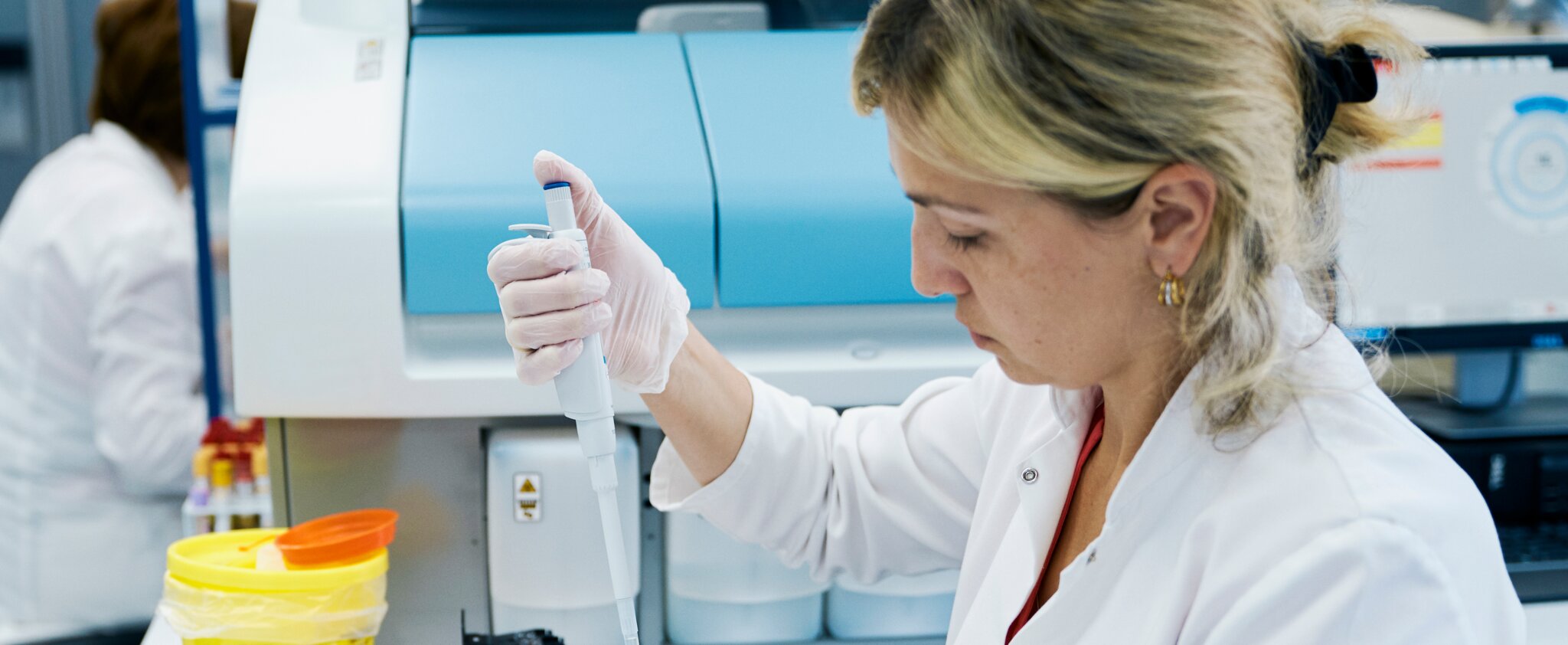 Education, pathology guidelines, and cancer registry are the first priorities endorsed by the City Advisory Committee.
Multi-sectoral approach essential in addressing Georgia's cancer care gaps.
When Tbilisi joined City Cancer Challenge (C/Can) in early 2019, it launched a city-wide needs assessment process to provide in-depth information on the quality and capacity of cancer care services in the city. This covered core elements of cancer care including radiology and nuclear medicine, pathology and laboratory medicine, medical oncology, radiotherapy, surgery, and supportive and palliative care.
Among the main challenges identified were:
A lack of quality assurance programmes for laboratory medicine, including blood banks. In Tbilisi, there is a variation in quality standards and cancer pathology reporting. Most of the pathology laboratories lack a city-wide protocol for specimen transportation.
Suboptimal data completeness and quality of population-based cancer registry (PBCR), patient consent to include data in the PBCR to be streamlined into patient authorization with other forms of informed consent.
Variability of the quality of existing medical residency programmes, lack of organised continuous medical education (CME) for medical specialists, nurses and technologists across different cancer care disciplines, lack of sub-speciality programmes, lack of specialization in medical physics in clinical training, and low awareness of levels of palliative care at the primary healthcare level.
Among the 12 projects that were developed in the city, 6 were prioritised to address these gaps.
Tbilisi's Advisory Committee endorsement
Last May, Tbilisi's Advisory Committee, made up of representatives from the public and private sectors, as well as civil society, endorsed the three projects presented by C/Can's respective working groups: an educational and training programme; a manual on how to improve the city's cancer registry; and guidelines on best-practice pathology diagnostics, which have now been submitted to the Ministry of Health for approval.
Gela Chiviashvili, Head of Tbilisi City Hall's Department of Healthcare and Social Services, and the Chair of the Advisory Committee, welcomed the approval of the three projects, explaining: "Through the C/Can initiative, a city-wide needs assessment that included more than 174 health professionals from 27 relevant institutions within the city was conducted to ascertain the situation of cancer care services in Tbilisi, and challenges across the care spectrum were identified. These three projects represent a major step forward in addressing the city's care gaps."
Training and education
Reducing cancer deaths and improving patients' quality of life and survival rates requires a skilled and supported workforce with formalised expertise in all cancer disciplines and at all health service levels.
With this in mind, the project aims to strengthen the cancer care workforce in Tbilisi through specific activities at the undergraduate level (medical curriculum), post-graduate level (residency programmes) and on-the-job training (continued medical education) in line with international benchmarks and best practices. It aims to develop and implement cancer care training modules for non-cancer medical specialists, including primary healthcare professionals.
This education programme will provide non-cancer specialists and primary healthcare professionals with the knowledge needed to make informed decisions and will develop and implement cancer care training for oncology nurses.
"Strengthening education and training is essential to advancing lifesaving services and ensuring a better quality of care," says the project's coordinator, Maka Maglakeidze, Head of the Oncology Department at the Todua Medical Center, adding: "This project will contribute to adding to and building-up educational and training programmes at all levels of cancer care thus contributing to improving quality of cancer care."
Cancer registry
Cancer registries help improve the care provided to cancer patients by outlining the profile of users, showing demographic trends, and highlighting the resources used in diagnosis and treatment. At the same time, they show the evolution of the disease and the general condition of patients over time. They are also important instruments for supporting the formulation and evaluation of public policies, health planning, and the assessment of the quality of care as well as for the elaboration of clinical research and scientific work. Georgia's population-based cancer registry, implemented in 2015, has improved the cancer data collection process, but there are issues related to data quality.
"The manual, as a data standardisation tool, will improve the quality of data registered in the cancer registry. There is an urgent need for high-quality data for cancer control planning, intervention programs and subsequently for use by the Health Ministry, policymakers, researchers, clinicians, NGOs and other stakeholders" says the project's coordinator, Maia Kereselidze, National Centre for Disease Control and Public Health of Georgia (NCDC), Head of the Department of Medical Statistics.
Pathology
Pathology laboratories play an essential role in the diagnosis, prognosis and adequate treatment planning of cancer patients, as well as in providing quality assurance of the health system and disease surveillance that help inform health policy and the allocation of resources.
Based on the Situation Analysis Report in Tbilisi, working groups identified a lack of quality assurance programmes for laboratory medicine, including blood banks. In Tbilisi, there is a variation in quality standards and cancer pathology reporting. Most of pathology laboratories lack a city-wide protocol for specimen transportation.
The aim of the project was to produce a quality control manual including standard operating procedures, and enable pathology laboratories in Tbilisi to develop a plan for a network of laboratories that meet the needs of cancer patients in the city. Quality protocol for sample taking, handling and specimen transportation will also ensure that patients receive standard diagnostics and quality at any level of the care continuum in all institutions. Specifications for setting up a telepathology programme will contribute to further development and allow for direct access to subspecialty pathologists such as rare cancers for consultations.
"This project contributes towards adopting higher quality procedures that are critical to ensure timely and quality pathology diagnosis of cancer," explains Armaz Mariamidze, Head of the Pathology Research Centre, Tbilisi Central Hospital, who heads the project. He adds: "It will provide city pathology labs with additional expertise and resources for quality assurance that also contributes to the patients' quality of care and safety, in the long run transforming patients' experiences."

In conclusion, Natia Verdzadze, C/Can's Tbilisi Project Manager, highlights the importance of a multi-sectoral approach in identifying the city's needs: "These projects are the result of C/Can's approach to close collaboration with local stakeholders and will strengthen local capacity, leadership and consolidate an environment that will ensure the sustainability and long-lasting impact of city projects on access to quality cancer care."