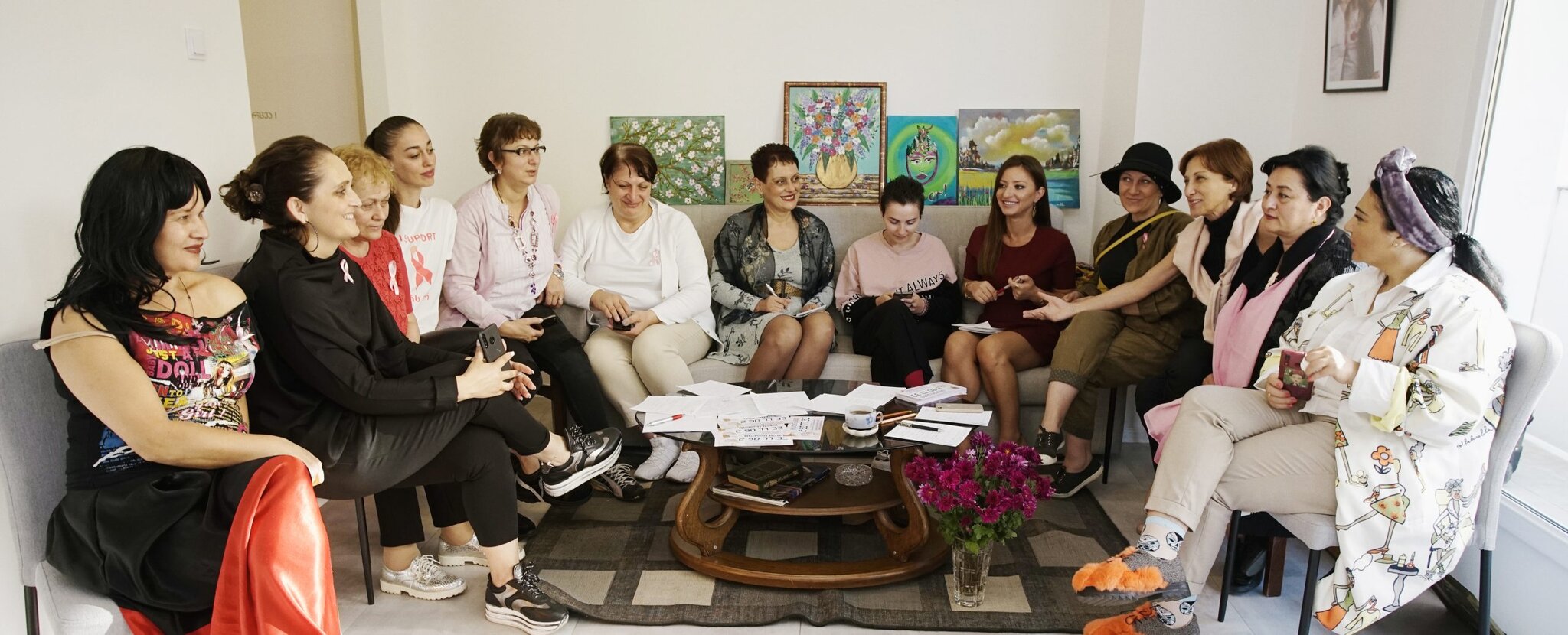 Text from Michael Oberreiter, Head of Global Access at Roche
Imagine suffering from a disease you don't know exists. Imagine being sick, treatment exists – but is not accessible where you are. And now imagine that this is a situation that millions of people experience every year in low and middle-income countries (LMICs). And that was before COVID-19.
I truly believe that life-changing innovation in medicine is only meaningful if it reaches those who need it, regardless of where they live. Ultimately, this is a shared responsibility between the public and private sectors. That is why we are doing our part to reduce the cancer burden of LMICs especially now with services focused on the pandemic. To achieve this, we acknowledge the power of the patient and put them front and centre in everything we do.
Patients know all the things we don't
This also means understanding the patient journey from nothing less than the patient perspective: Listening to their needs, their struggles, their experiences with healthcare delivery in their local communities. I often hear that the main barrier to access in LMICs is cost and funding. However, what we see when we look more closely are the multidimensional barriers that patients encounter throughout their entire patient journey. Do people know that cancer can be treated? Are there any early screening programmes? Are there enough oncologists? Is there enough radiotherapy capacity? The challenges are immense and no more so for those in low and middle-income countries, where we see for example survival rates for breast cancer at around 40% compared with 80% in richer countries. So how do we address this?
A new era of patient-centric care
Surprisingly, as I write this text, I do so with confidence and optimism. Thanks to new ways of thinking, partnering and working to deliver innovation at scale, we are heading towards a future where these issues no longer exist.
Already today, the voice of patient communities is central to our work. This is something we take very seriously. How was their experience? What can we do to make it better? We bring patients together from all over the world to try to understand their perspective, from the development stage right through to strategy.
Patient-centric care also starts with enrollment in clinical trials. More often than not, LMICs are underrepresented when it comes to clinical trial sites. This is something we want to change. In a recent breast cancer trial that will be run in 55 countries worldwide, we are focusing on driving diversity and inclusion by proactively seeking and implementing patient feedback. We engaged patient advocates from countries like Colombia, Nigeria and Kenya to have their perspectives heard. Instead of a universal rollout, this helped us to adjust the study to culturally different norms and values to make sure patients feel respected and secure. Based on the diverse feedback we received, a Patient App was created with information on mental health, the study itself but also treating delicate questions such as changes to family configuration and how to speak about the disease with loved ones. The app was implemented on cellular phones instead of web-based, enabling the majority of patients to opt in to use it, also those in rural communities. To further support participation, patient services like free transportation to the trial site, covering the cost of childcare and mobile nursing were established.
These examples illustrate that when we want our innovations to reach those who need them, the best partners are often the patients themselves.
Greater impact through partnerships
Another partner that is incredibly valuable for us is C/Can. Through the new partnership between C/Can and Global Focus on Cancer, the perspectives of patients and caregivers will be further strengthened using evidence-based methods that will help us to understand where we can do more to put the patient first. Because together, we have one shared goal: Fulfilling the ultimate purpose of any healthcare system and getting patients the care they deserve—no matter where they live.