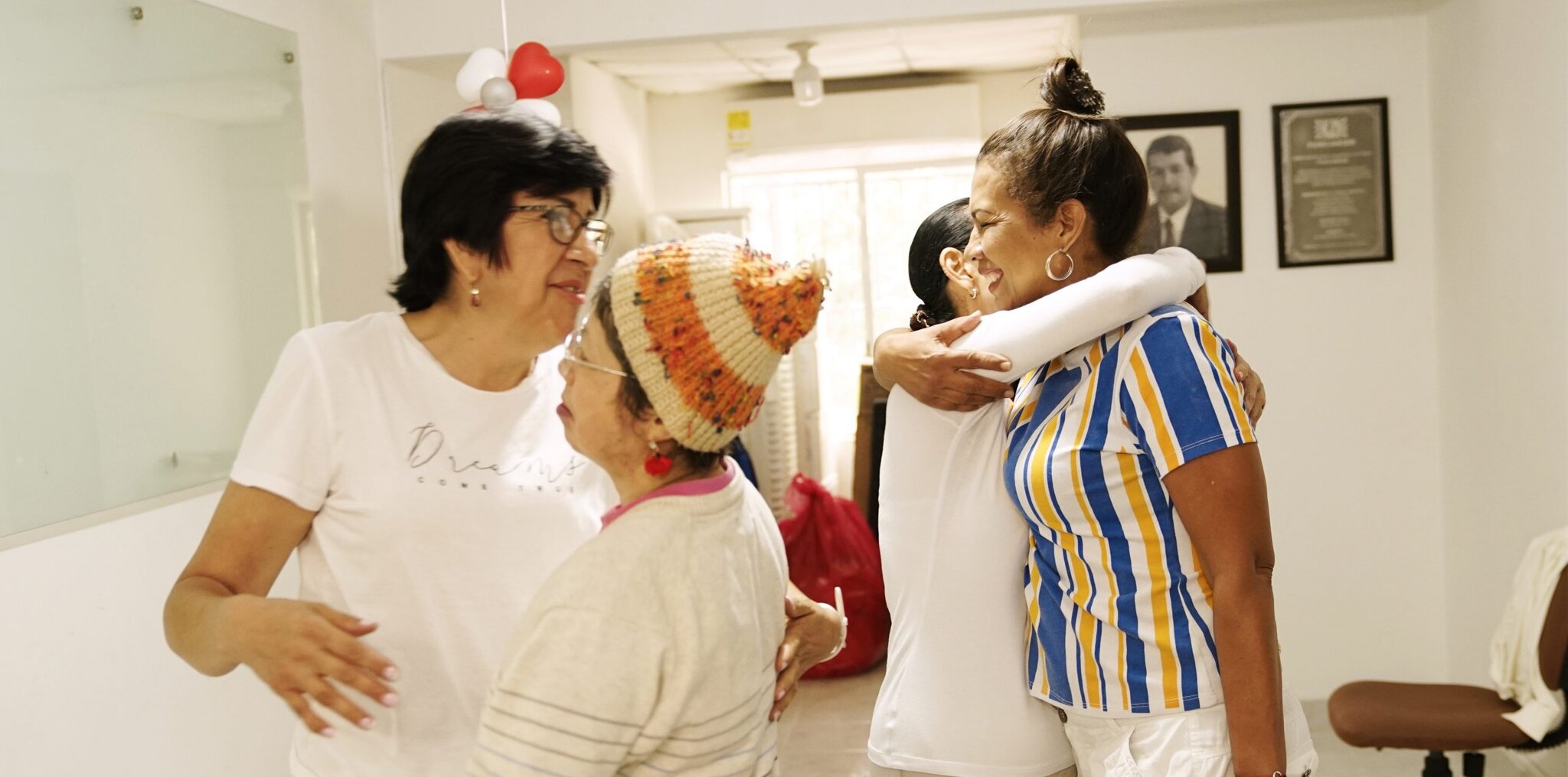 C/Can Guiding Principles: The participation of people affected by cancer is embedded in our process so that we make sure we respond to the needs of those most affected.
Life changes when you are diagnosed with cancer. What's more, it impacts the lives of your family and even your local community. This is why it is essential to help patients not only understand their diagnosis and treatment plan but to give them emotional and practical support. Instead, cancer patients are often left uninformed, frightened and confused about their treatment and future. Research indicates that providing cancer patients with effective educational resources and supportive services can reduce distress and empower them to participate in the critical decisions essential to their cancer treatment. In short, patient-centred care.
A patient-centred approach respects the experience, values, needs and preferences of people with cancer in the planning, coordination and delivery of care. The implementation of a patient-centred care model has been shown to contribute to improved outcomes for patients, better use of resources, decreased costs and increased satisfaction with care. Putting the patient first should not be seen as a luxury, but rather an essential component of all health systems. This means actively involving the patient at all appropriate levels of the decision-making processes that are related to health and well-being. Added to this, services should be organised to meet the comprehensive needs of the patient, integrating supportive care into oncology care and promoting improvements in patient education and patient-provider communication.
A new partnership between City Cancer Challenge (C/Can) and Global Focus on Cancer (GFC) will focus on elevating the role of the patient throughout the C/Can City Engagement Process. GFC will advise and support C/Can on ways to embed patient-centricity across C/Can cities and beyond. The partnership also seeks to identify capacity building needs in an effort to shift local and global mindsets towards patient-centric approaches. This will generate an evidence base for methods to integrate the patient's perspective on access to quality cancer care at the city level, and how this can be leveraged to drive cancer care policy development at the national level.
 Welcoming the partnership, C/Can CEO Susan Henshall highlighted the importance of respecting the needs of patients: "This will further reinforce the cultural, behavioural and mindset shift required to embed the preferences of the patient at the centre of everything we do at C/Can."
Working with C/Can's local partners to identify and build patient-centred initiatives, the partnership will transform the patient experience and help to deliver a more equitable form of cancer care that uses evidence-based methods that put patients at its very core.
GFC's founder and Executive Director, Carolyn Taylor, said: "It is essential to incorporate a patient-centred approach across healthcare systems. For too long, the onus has been placed on the patient to understand and navigate their way through a cancer diagnosis. Together, this partnership will work to build systems that respond to patients' needs, improve their quality of life and benefit the healthcare system overall."
An integrated, person-centred approach is crucial to the development of health systems able to address the health needs of the 21st century, including the increasing burden of non-communicable diseases, disease outbreaks, multi-morbidity and mental health, as well as employment, education, housing, food and the environment.