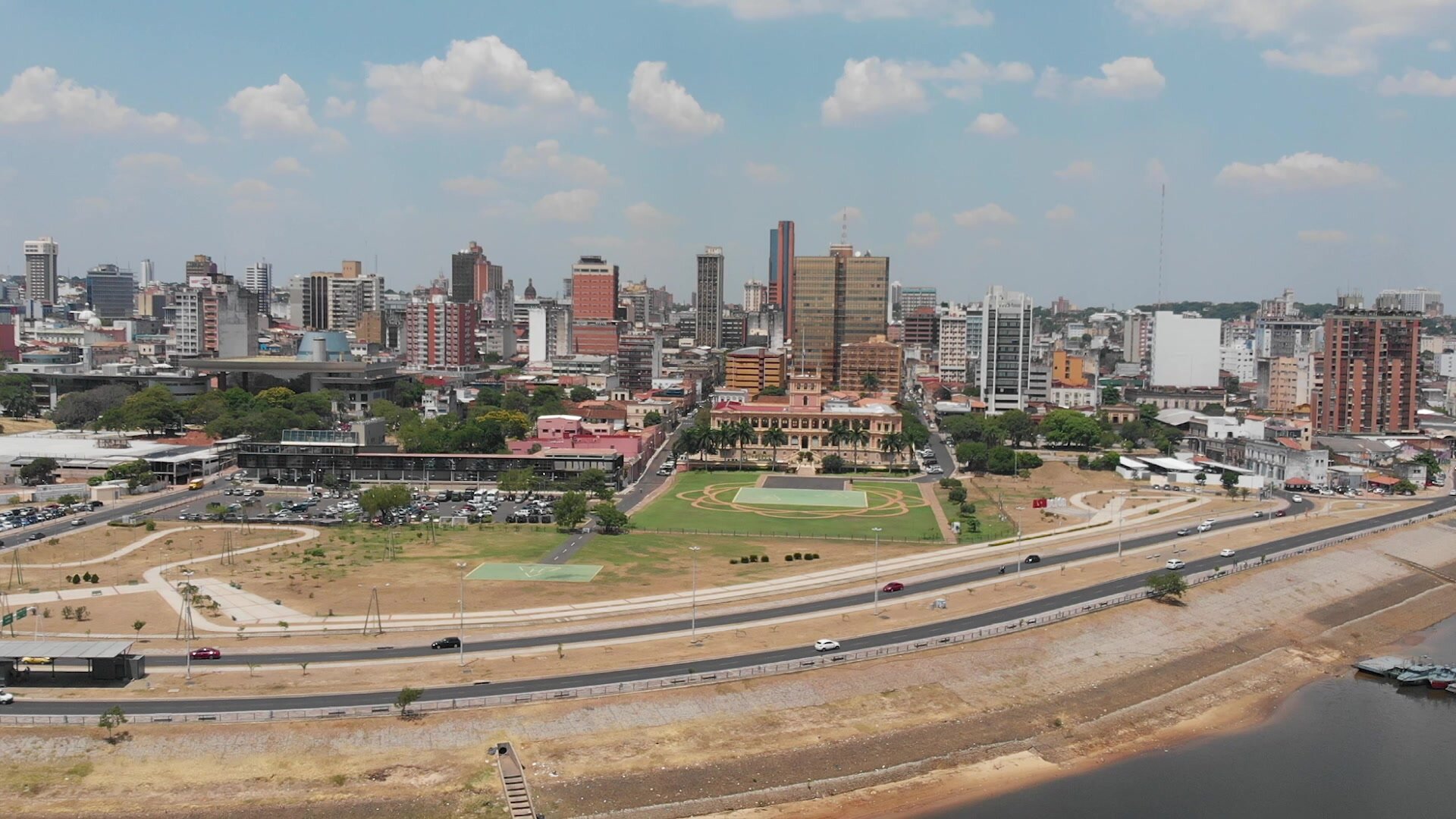 Four years after joining C/Can, Asuncion presses ahead with standardizing best practices for breast and cervical cancer patients.
Best care depends on "continuous communication between multidisciplinary teams and patients." 
Asuncion, the capital of Paraguay, joined City Cancer Challenge (C/Can) in August 2017. Supported by C/Can's network of local, regional and global partners and experts, the city embarked on a process to identify, design and develop sustainable cancer care solutions that respond to local needs.
A multidisciplinary team approach to improving care
As a result of the needs assessment carried out that year, within C/Can's City Engagement Process, among the key priorities that emerged was the need to standardise treatment and ensure comprehensive cancer care by creating and strengthening multidisciplinary teams able to make decisions and monitor patients.
 Standardisation based on international best practice
In early 2019, under the auspices of the National Program for Cancer Control and as part of the Law for the Integral Care of Cancer Patients, a city project called "Standardising the comprehensive care of patients affected by breast and cervical cancer in Asuncion" was set up to systematise the diagnosis and treatment of cancer patients where outcomes can be improved by applying established best practices based on international and national experience. The final objective is to obtain standardised diagnostic and treatment guidelines for the management of breast and cervical cancer patients. These are expected to be approved soon, and will then serve as a basis to organise multidisciplinary teams and prepare institutional protocols.
As Dr Valeria Sanabria, breast surgeon and project coordinator of the breast cancer guidelines, explains, providing quality cancer care is a complex process, particularly in LMICs, where resources may be limited, and comes with many potential risks:
"It requires a multidisciplinary, interdisciplinary approach and access to expensive oncology medicines and technologies, as well as highly motivated, qualified and multidisciplinary teams of health professionals who are committed to providing quality diagnoses and curative and palliative treatments."
This means having the right principles in place to ensure that the right decisions are made.
 Asuncion: a success story
A year and a half later, in October,  Dr Julio Rolón, the Director General of the National Cancer Institute (INCAN), applied to Paraguay's Ministry of Public Health and Social Welfare for the approval and implementation throughout the country of two strategic documents developed with C/Can, the Guidelines for diagnosis and treatment of breast cancer, and a draft declaration to make it mandatory to create multidisciplinary committees for the care of all cancer patients in every hospital or institution within the national health system where services, including diagnosis and treatment, are provided to cancer patients.
These documents were prepared by a multidisciplinary and multi-sectoral technical team made up of leading professionals from scientific societies and institutions that provide cancer care. The City Executive Committee (CEC) 1 delivered both to INCAN within the framework of the Law for the Integral Care of Cancer Patients.
At the same time, Dr Rolón says INCAN also proposes setting up a Multidisciplinary Committee for the management of cancer patients in hospitals or institutions in which cancer care services are provided.
"Given the growing complexity of cancer diseases and the progress in scientific and technological knowledge, a multidisciplinary approach for management of cancer patients is the key. To provide the best care, there must be continuous communication between patients and different medical specialties."
Test, learn, adapt
With the expansion of C/Can's network of cities and as its projects take root, the drivers and obstacles to implementing sustainable cancer treatment policies are becoming clearer.
At the same time, C/Can is committed to sharing the best practices, knowledge and experiences throughout its network of cities, an approach that makes a major contribution to creating evidence-based,  locally-led policy solutions for cancer care
1. A multisectoral governance body was created in each city for the initiative. It has the decision-making authority and the leadership stewarding the initiative ensuring solutions are localised. Composed of approximately 15 high-level decision-makers, the CEC ensures that all relevant stakeholders across sectors are appropriately informed and engaged; it advocates for and fosters political commitment; ensures that the city process is aligned with existing local and national initiatives; supports a robust, data-driven process; and provides guidance. Asuncion CEC's is formed by:
– Municipalidad de Asunción
– Grupo San Roque
– Instituto de Previsión Social, ex presidente Sociedad de Oncología
– Universidad Nacional de Asunción, Facultad de Medicina
– Universidad Nacional de Asunción. Hospital de Clínicas
– Autoridad Regulatoria Radiológica y Nuclear
– Instituto Codas Thompson
– Ministerio de Salud Pública y Bienestar Social
– Instituto Nacional del Cáncer, MSPBS
– Programa Nacional de Control del Cáncer, MSPBS
– Fundacion Unidos Contra El Cáncer (FUNCA)
– Fundación ReNACI
↩