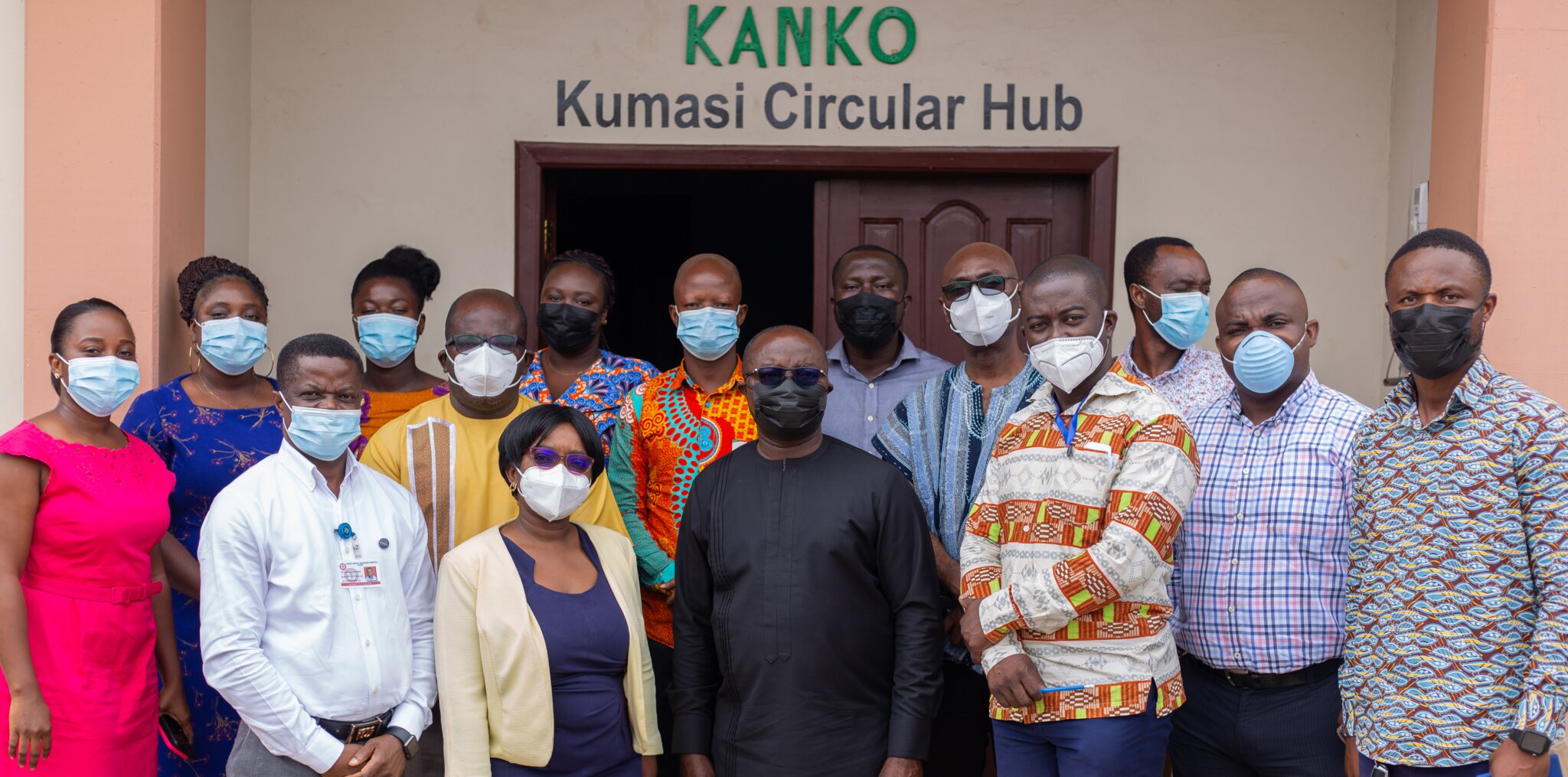 On 29th April, the Kumasi Cancer Registry was officially relaunched by the Kumasi Mayor Hon. Osei Assibey Antwi, after a 12 month collective effort supported by the City Cancer Challenge Foundation (C/Can). 
Attended by representatives from Ghana's Ministry of Health, regional and city governments, as well as partner organisations, the event marked an important milestone in helping to address Kumasi's limited cancer data; a key challenge identified by the city early on during the C/Can Needs Assessment process. 
"It is through data that we can properly plan for cancer care solutions that will ultimately make a critical impact on patient outcomes. Since C/Can started in Kumasi in 2018, it has been one of my personal missions as Chair of the C/Can city executive committee to improve the quality of cancer data in our city." Hon. Osei Assibey Antwi, Mayor of Kumasi, Ghana
Complete and accurate cancer data is critical to supporting a city's efforts to effectively prioritise,  plan and develop solutions that will lead to improved patient outcomes. C/Can's Needs Assessment helps the city identify key gaps and opportunities to strengthen cancer care solutions locally. Throughout the process it became clear that limited cancer data was impeding the city's ability to make progress in reducing its cancer burden.
"The C/Can Needs Assessment helped us to recognise and better understand the challenges faced by the Kumasi Cancer Registry, which ranged from being under-resourced and understaffed, to more complex challenges in collecting data and linking records among the different facilities in the city." Dr Ernest Osei Bonsu, Head of Oncology Directorate, Komfo Anokye Teaching Hospital
Over 250 healthcare professionals from 38 institutions and more than 50 cancer patients from Kumasi and the region took part in the C/Can Needs Assessment, which provided a comprehensive analysis of the cancer care needs and challenges faced by the city. The outcome of the Needs Assessment led to the identification of 12 projects (eight of which are supported by technical assistance from C/Can), to address gaps including in the areas of radiotherapy, pathology, palliative care, as well as the project on improving cancer registration.
Through C/Can's support, including, providing essential funding to equip the registry office and technical assistance, as well as support from the Ashanti Regional Coordinating Council, the Kumasi Metropolitan Assembly, and the Ministry of Health, the cancer registry is now endowed with new office spaces and equipment. It is also led by an advisory board and permanent staff trained in data assessment and data quality for improved data collection and data coverage expansion. 
The culmination of this effort has opened a new chapter for the city's cancer control strategy. 
"The Kumasi Cancer Registry is now in a much stronger position to collect and manage quality, relevant and timely data. Thanks to the efforts of leaders in Kumasi, Ghana and the C/Can network, the needs of the city have been translated into reality, which will further advance access to cancer care for the people of Kumasi and beyond. " Fred Kwame Awittor, City Manager, Kumasi.