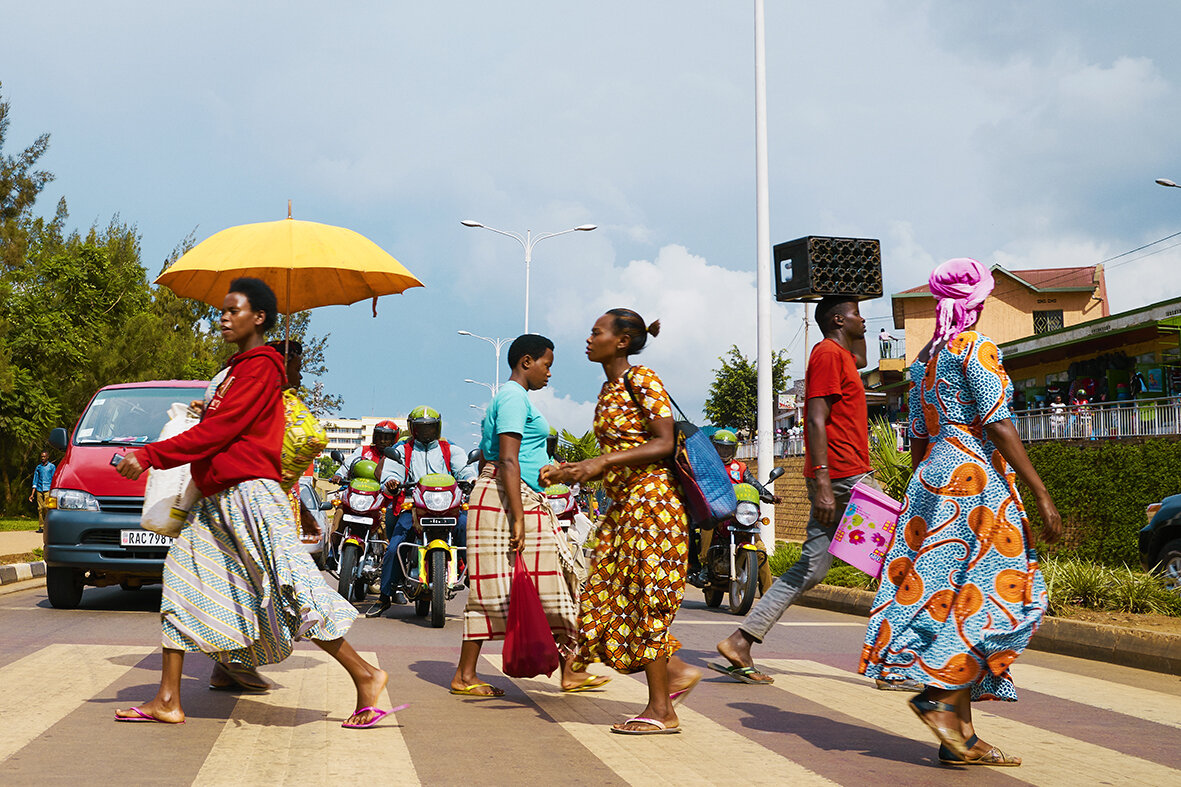 Addressing cancer treatment and care in Kumasi and Kigali
For many people in sub-Saharan Africa, a cancer diagnosis is usually received as a death sentence. According to Globocan statistics for 2018, more than 70% of cancer patients in low-and middle-income countries (LMICs) are expected to die from their disease, compared to 30% in Western economies. The high death rate in such under-resourced settings is due in part to limited screening and early detection capacity, as well as the fact that, more often than not, patients do not visit referral hospitals until the latter-stages of their illness. Again, as in most cities in LMICs, hospitals are entrusted with the cancer care of the wider population of their region, and in the case of Kumasi and Kigali, those of neighbouring regions.
In this context, the launch of the City Cancer Challenge initiative in Kumasi and Kigali, in February 2018 and March 2019 respectively, has proven to be challenging and transformational in how stakeholders addressing cancer treatment and care are working together.
Our inclusive, multisector approach is built on the invaluable input of non-governmental organisations, public and private entities, academic institutions and service providers, alongside the government's, explained Sophie Bussmann-Kemdjo, C/Can's Africa Regional Director.
Gaps to improve access to cancer care and treatment
In order to comprehensively identify gaps to improve access to cancer care and treatment, the starting point of our methodology is an evaluation of four main areas of cancer care: basic services for diagnosis, treatment, palliative and supportive care. As in the other cities that make up the City Cancer Challenge movement, the extensive assessment process in Kumasi and Kigali has been demanding. In both cities, approximately 306 local experts in total have participated actively in the analysis process: 180 in Kumasi and the Ashanti region, and 126 from Greater Kigali. All involved professionals who contributed their time and skills on a voluntary basis, working with members of our City Executive Committee, Technical Groups, as well as all other relevant local stakeholders.
The core task of our city engagement process is to prioritize the challenges identified by the City Executive Committee, with a focus on patient-centred implementation solutions. In parallel, an increasing number of African nations are adopting national cancer control strategies (NCCS), while seeking collaborative partnerships to improve access to evidence-based cancer-control planning tools, mentoring and technical assistance.
We take great care to make sure that all design, planning and execution under the C/Can initiative do not duplicate efforts. The goal of Ghana's NCCS is to reduce cancer mortality by 30%. Ongoing projects supported by C/Can will contribute to achieve that national target, together with other activities from different initiatives across Ghana. The rehabilitation project of the Kumasi Cancer Registry to collect accurate and complete cancer data in the Ashanti region—from diagnosis through survivorship—will help identify trends and ultimately improve care for patients. In Rwanda, the National Cancer Control Plan will be launched in early 2020, and key priority areas which are currently being translated into projects have all been endorsed by the Rwanda Biomedical Centre, its implementation agency.
"C/Can including Kigali as a challenge city is a game changer. We are now ready and doing all it takes to reduce the devastating impact of cancer in our lovely country, Rwanda." Phillippa Decuir, CEO, Breast Cancer Initiative East Africa, and a cancer survivor.
Because of their manageable size, we believe that cities represent a major opportunity to scale up sustainable cancer care solutions at a national level and address the gaps preventing effective treatment, and in this case, transform Africa's cancer narrative.