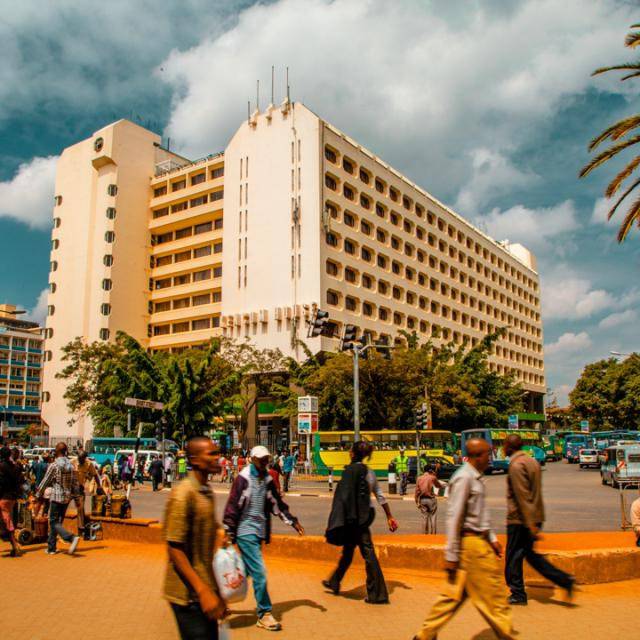 C/Can Nairobi initiative emphasises joint efforts to evaluate and address gaps in Nairobi's health and cancer care system.
In a move to improve access to cancer care in the city, the Ministry of Health of Kenya, the Nairobi City County Government and the City Cancer Challenge Foundation have signed a Memorandum of Understanding (MoU).
Cabinet Secretary for Health, Honourable Susan N. Wafula, commented on the collaboration:
Kenya is a signatory to several global commitments on cancer. The Ministry of Health is looking forward to working collaboratively with C/Can, Nairobi County and all key stakeholders to co-create innovative solutions that will improve access to early cancer diagnosis and management and enable achievement of our strategic goals in reducing the overall cancer burden in Nairobi County and beyond.
Cancer is the third-leading cause of death in Kenya, with deaths and new cases continuing to rise. According to Globocan, in 2018, more than 30,000 Kenyans died from cancer, and close to 50,000 new cases were reported.
Nairobi City Council Governor, Johnson Arthur Sakaja CBS remarked:
I applaud the significant efforts from all parties, including the Ministry of Health and C/Can, to achieve agreement on this MoU. We must use this important milestone as momentum to strengthen our health systems, enhance the capacity of our health workforce and innovate solutions that meet the needs of our cancer patients. To do this, we must all work together: government, hospitals, universities, private partners, and civil society.
In a further display of united commitment, the multistakeholder governance body of the C/Can Nairobi initiative recently met for the inaugural meeting. Led by its Chair Dr. Anastasia Mutethya Nyalita – City Executive Committee Member, Health, Wellness and Nutrition, the group brings together esteemed leaders, including Dr Andrew Mulwa, Director of Medical Services and head of preventive and promotive health at the Ministry of Health. Additionally, top cancer care experts and advocates from diverse institutions, sectors and areas of expertise within the city, including the Kenya Network of Cancer Organizations (KENCO) who was at the forefront in championing Nairobi's application to join the C/Can network of cities, are also represented.
Isabel Mestres, CEO of City Cancer Challenge, said:
This MoU is an important first step in transforming cancer care and empowering healthcare workers in Nairobi. By harnessing multi-sectoral partnerships and leveraging the proven C/Can city model, we can collectively address the unique needs of Nairobi County's health and cancer care system.
To advance further progress, the Nairobi City Executive Committee, the multi-sectoral governance body, will launch the city-wide Needs Assessment in the coming month, engaging with stakeholders to identify key capacities, major needs, and decide on priority actions to address these gaps, with the support of the C/Can network of global partners.