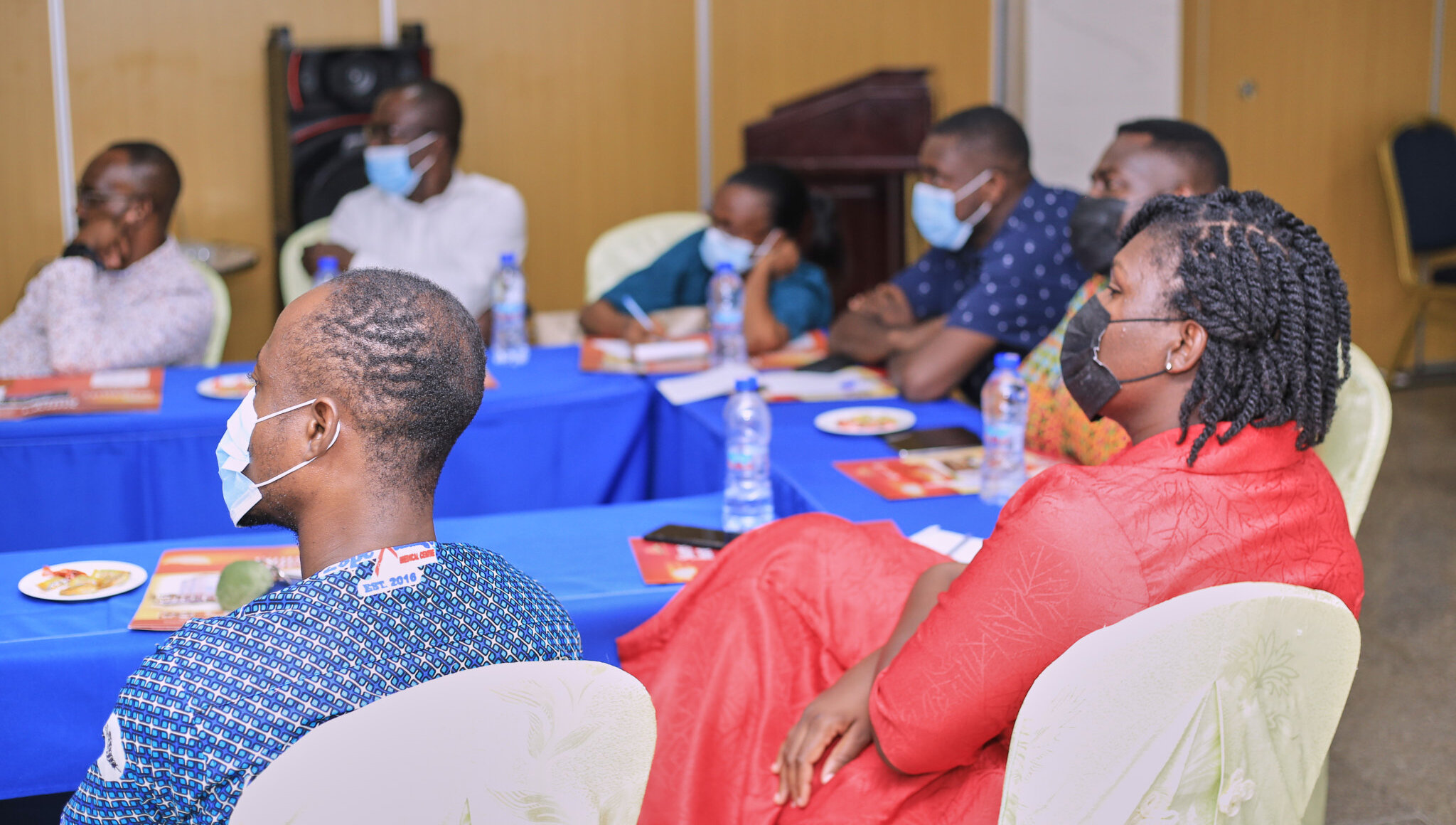 The first C/Can Cancer Diagnostics Co-Creation Sprint: Kumasi (17-18 March) proved to be an intense two days of exploration, ideation and unprecedented dialogue. Bringing together a collective of over 200 innovators, problem-solvers and change-makers, the sessions have resulted in profound insights and catalytic solutions to address the urgent need for quality, accurate and timely cancer diagnostics, with the shared goal of improving patient outcomes in Kumasi, the surrounding Ashanti region, Ghana and beyond.
More than 30 local stakeholders convened in the city of Kumasi to join 210 healthcare professionals and providers, government officials, global and local private sector companies as well as start-ups from Asia, Europe, and North America in three online sessions to debate, conceptualise and agree on a way forward to close the local access gaps to quality cancer diagnostics.
"Coming together in this way is a powerful reminder that achieving breakthrough dialogue and leapfrog solutions that actually meet local needs requires all the relevant stakeholders to be at the same table—from the different sectors, industries and organisations," says Isabel Mestres, C/Can's Director for Global Public Affairs.
Watch the video on how Kumasi's stakeholders and C/Can partners are working together to drive forward cancer diagnostics in the city.
The half-day challenges were deliberately designed to dive deep into three important opportunities for the future of cancer diagnostics in Kumasi:
how to leapfrog ahead to implementation of laboratory quality improvement practices through locally-adapted solutions;
how to develop equitable access to PET imaging and nuclear medicines for Ghana and the Ashanti region; and
how to establish a local preventive maintenance and breakdown repair systems for machines and equipment in laboratories and medical imaging centres.
"The sprint challenges stemmed from local and international expert input to ensure that proposed solutions would be relevant to the actual needs of the city, and more broadly inspire work culture shifts to improve and deliver quality cancer diagnostics," says Dr Dan Milner, Chief Medical Officer at the American Society for Clinical Pathology.
Each session featured keynote presentations by experts speakers, including from the Association of Public Health Laboratories, CHU Bab el Oued in Algeria, the International Atomic Energy Agency, and Tyberg Hospital in South Africa, as well as roundtable discussions and breakout sessions that gave the floor to participants to probe into the issues, exchange perspectives and co-create potential solutions.
Fuelled by industry and local insights, the biggest talking points from the three sessions included:
Challenge 1: Identifying realistic opportunities to develop collaborative systems at city level to improve pathology efficiency, alongside the identification of digital innovation to accelerate their implementation
Challenge 2:  Alignment of all stakeholders around a comprehensive and coordinated national nuclear medicine plan to overcome the numerous dilemmas associated with the development of PET imaging and the optimisation of resource usage
Challenge 3: The sharing of best practices in a direct dialogue between end users and equipment manufacturers, resulting in a commitment from all parties on greater transparency and empowerment, unlocking a broad set of solutions to maximise equipment uptime
"It's been an eye-opening opportunity for local end-users to exchange with solution providers. These types of dialogues are critical to ensuring that we all – private and public sector representatives – align on a forward-looking and sustainable cancer diagnostics plan for the city," says Dr. Augustina Badu-Peprah, Head, Diagnostics Directorate, Komfo Anokye Teaching Hospital.
The robust discussions throughout the Co-Creation Sprint have led to promising ideas—some will be integrated into ongoing initiatives in Kumasi, and others have the potential to develop into future new initiatives for the city—with learnings also to be shared across the C/Can city network.
To learn more about participating in future Cancer Diagnostics Co-Creation Sprints, visit: citycancerchallenge.org/diagnostics  
Thank you to C/Can's technical partners, the American Society for Clinical Pathology and the International Atomic Energy Agency for contributing their invaluable expertise, as well as C/Can's Global Partners, MSD, Novartis, Roche and Thermo Fisher for their support of the inaugural Cancer Diagnostics CoCreation Sprint: Kumasi.