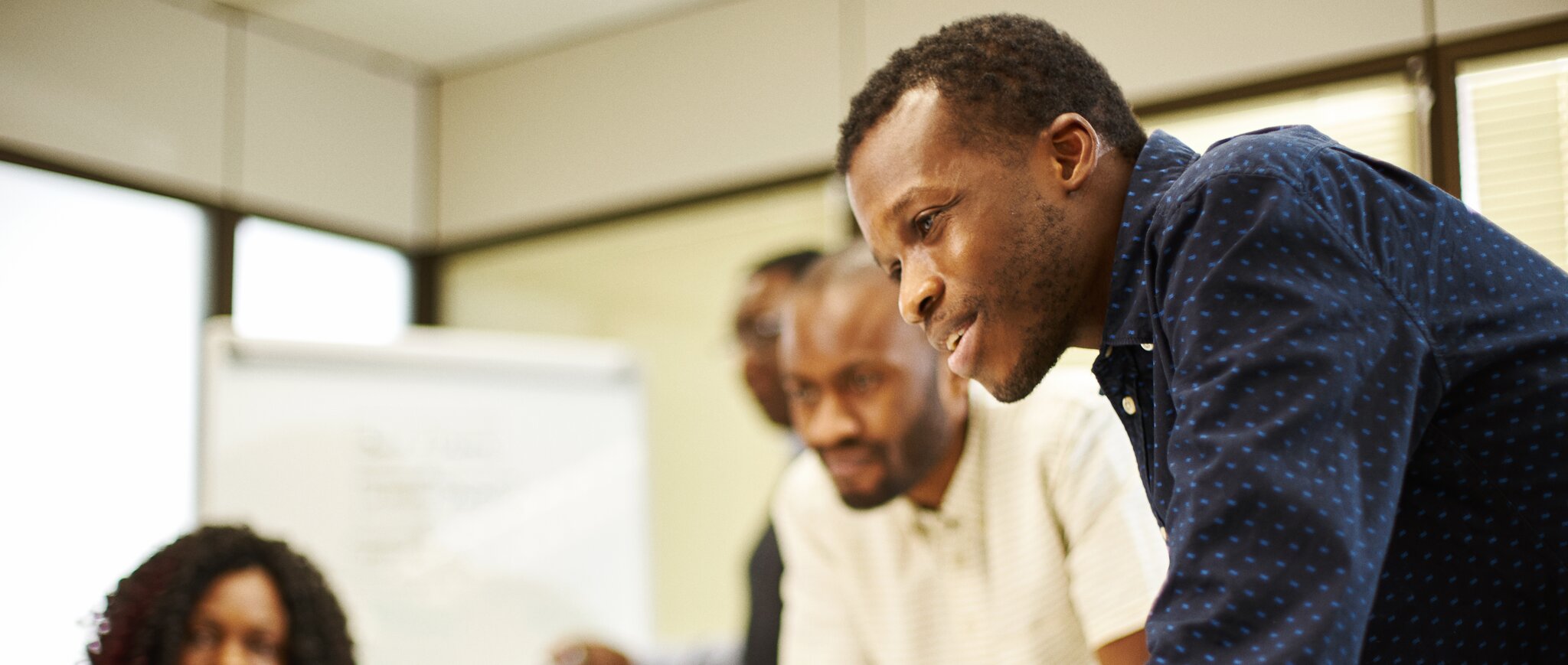 A skilled cancer workforce is a critical enabler in strengthening local and national health systems. One of the ways that City Cancer Challenge (C/Can) is supporting the cities in LMICs where it operates is by helping to build and develop capacity among health professionals to deliver better quality cancer care.
Translating capacity development needs into concrete action
Education, training and continuing professional development is a common need identified by cities during the C/Can needs assessment —and is often included as part of a  city project output. For example, the relaunch of the cancer registry in Kumasi, Ghana included a training module for the registry staff to further develop their skills in data assessment and quality.
"Capacity Development is one of the many ways that C/Can supports cities in our network. This support is not something that happens overnight: it stems from the needs assessment that we conduct each time that we begin working in a city," explains Sophie Bussman-Kemdjo, C/Can's Regional Director for Africa and Europe.
In both cities of Asuncion and Cali, an identified education gap in palliative care at the primary health care level led to the creation of the Palliative Care training programme for primary health care professionals, which was recently launched.
Building community through learning
This year's TeleECHO™ programme brings together over 150 healthcare professionals from across the nine C/Can cities, focused on strengthening healthcare systems in the areas of nursing leadership, quality pathology reporting and lab management, and effectively procuring and maintaining radiotherapy technology.
Although each city has its own unique capacity development needs, cities across the C/Can network often share common challenges, experiences and opportunities. The TeleECHO™ programme takes full advantage of this shared need by offering a unique platform that encourages peer-to-peer learning and knowledge exchange,  as C/Can's Regional Director for Asia, Dr Aung Naing Soe, explains.
"C/Can's TeleECHO™ is a city-to-city exchange platform whereby healthcare professionals from our different cities can come together to discuss good practices, practical solutions, problem-solve collaboratively and a chance to cross-fertilise ideas. What is achieved is a real sense of community."
Expanding reach beyond TeleECHO™
C/Can capacity development opportunities are designed so that knowledge not only brings value to the individual but to the entire city and community. The participants taking part in this year's TeleECHO™ have been selected for their leadership skills and who will take what they learn and share it with their own teams and peers in their city. Dr Maria Fernanda Navarro, C/Can's Regional Director for Latin America provides an example:
"This TeleECHO™ programme reaches beyond the stakeholders and participants attending this initiative. One example has been the Nursing Leadership TeleECHO™ programme where nurses from different hospitals have been able to participate in a leadership project for oncology nurses and have been able to also share the knowledge that they have gained with colleagues in their hospitals".
WATCH: C/Can's regional directors discuss how this year's TeleECHO™ programme is responding to their cities' needs.