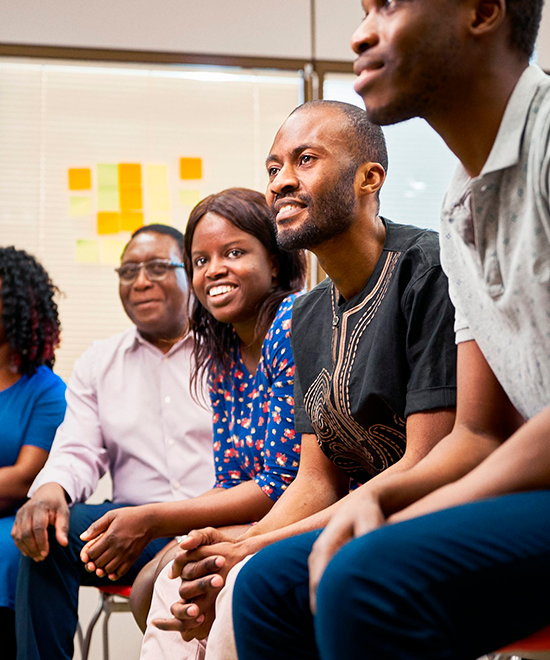 Join the Global Coalition for Cancer Diagnostics
In the lead up to World Cancer Day, C/Can launches official call to join the Global Coalition for Cancer Diagnostics
C/Can's call aims to bring together organisations to drive action toward providing equitable access to cancer diagnostics in LMICs.
C/Can adds its voice to the call to create a Global Coalition for Cancer Diagnostics
Since its inception, City Cancer Challenge (C/Can) has been supporting cities around the world to improve equitable access to quality cancer care. Intrinsic to these efforts has been a focus on strengthening the diagnostic capacity of cities in low-resource settings—in pathology, laboratory medicine and diagnostic imaging.
At each stage of the continuum where diagnostics come into play, cities have identified key challenges to achieving quality and timely diagnosis, reinforcing the need to apply a systems lens to solutions. Alongside local stakeholders and our partners, C/Can has been making encouraging strides to take a holistic approach, supporting the implementation of projects to drive quality improvements across local health systems, as C/Can CEO Dr Susan Henshall explains:
"Cities are laying the foundations for access to quality and timely cancer diagnostics through specific initiatives such as capacity development of the local workforce, strengthening information flows and infrastructure, as well as quality improvements in processes and reporting."
This year, to expand upon these efforts and to accelerate greater progress, C/Can and its partners are joining the call to create the Global Coalition for Cancer Diagnostics (GCCD) made by experts for more inclusive, targeted coalitions where all relevant actors—governments, civil society, the private sector and healthcare providers and professionals—work together to drive action towards equitable access to cancer diagnostics. The call for an international coalition comes at a time when extraordinary advances are being made in digital health technology, which opens up opportunities to break through the persistent barriers to quality diagnosis and care in low-income countries.
"The advances in digital health solutions present exciting and promising opportunities. The Coalition can play a major role in helping to ensure these innovations and technologies are designed and developed with an understanding of the needs, realities and constraints of the people who are delivering – as well as receiving the diagnostics," notes Dr Henshall.
By placing an emphasis on city needs and empowering local voices, the GCCD  would transform the way we traditionally have approached cancer diagnostics. And by bringing together a diverse group of multisectoral stakeholders, it would bridge the gap between solution providers and end-users; the public and private sectors; experts and start-ups; along with policymakers and individuals on the ground, to help drive action and co-create solutions that will be tried and tested in cities and, that can ultimately be scaled up and replicated in other cities and settings.
"In short, our aim is to transform the way we approach cancer diagnostics in low-income countries and co-create solutions together, giving voice to our cities and empowering healthcare workers on the ground who are helping to make life-saving decisions every day," says Isabel Mestres, C/Can's Director of Global Affairs.
In the run-up to World Cancer Day this 4th February, and as we reflect on the theme of "closing the care gap", we invite everyone in the cancer diagnostic community to seize this opportunity and join the Global Coalition for Cancer Diagnostics so as to co-create solutions that ensure every person, everywhere in the world has access to quality and timely cancer diagnostics.
Learn more at citycancerchallenge.org/diagnostics