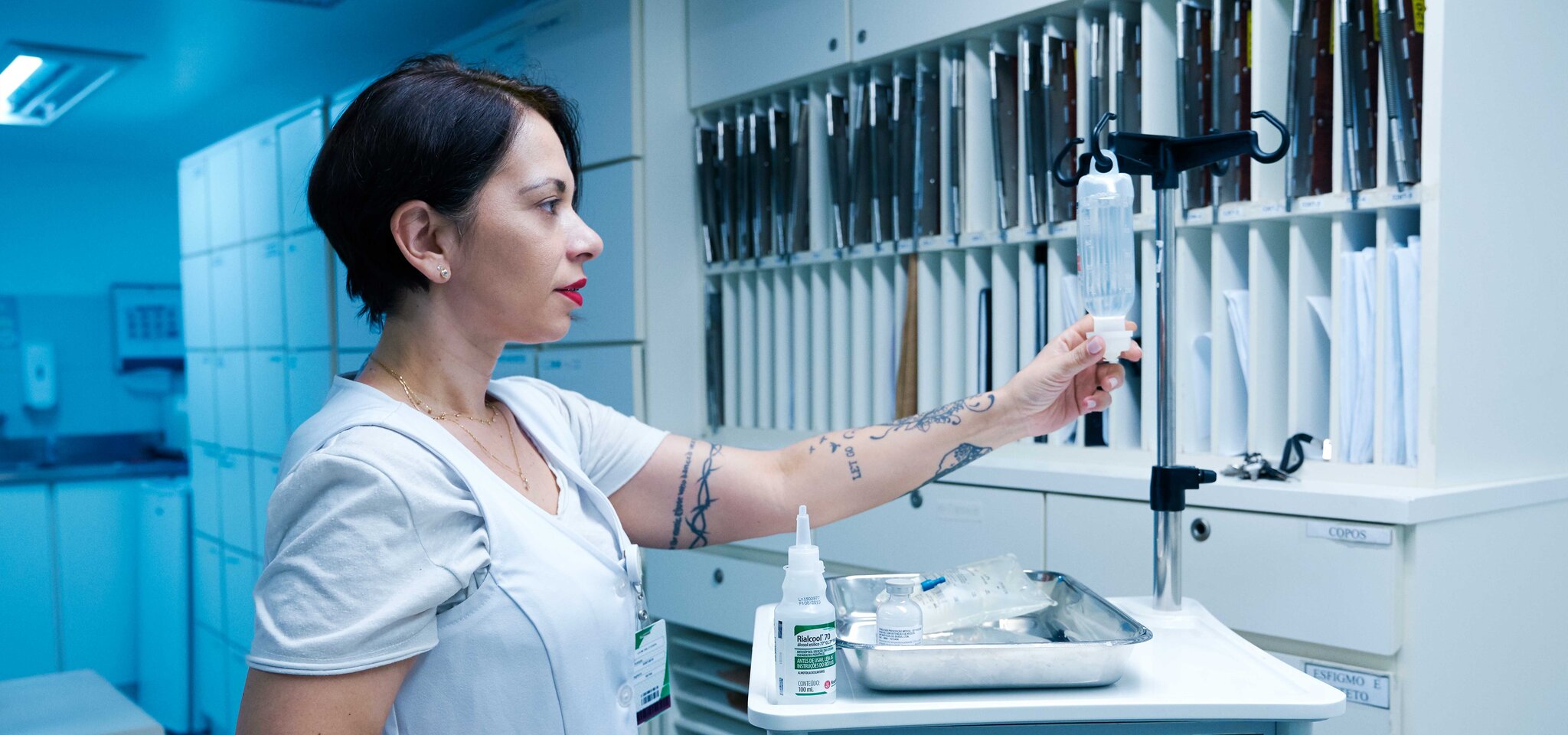 "Build the resilience to make aspirations about the post-COVID world a reality… and be sure to dedicate time to the non-COVID risks, the familiar risks that have never gone away."
This was the key message I took from a recent survey of a group of company chairs and directors from around the world on their insights on risk and resilience.
The capacity of cities to respond to familiar disruptions resonates strongly right now when thinking about delivering quality cancer care, with a clear example being the inadequate availability of trained health professionals. We knew that gaps in the health workforce posed a major risk to quality care before COVID-19 – with an estimated needs-based gap of 18 million health workers, mostly in low- and middle- income countries.¹ We also knew the consequences, having seen the effects during the Ebola epidemic of 2013-2016, where large shortfalls and poor distribution of the health workforce before the crisis were made worse by the epidemic, with a near collapse in essential health services.² 
Today we are witnessing how another health crisis is exacerbating access to quality cancer care. In a recent World Health Organization survey of COVID-related disruptions, 30% of 120 countries reported insufficient staff to provide services. This reflects our own reporting from cities where in some cases, 70% to 80% of a hospital's resources and professionals have been dedicated to the care of COVID-19 patients. 
Dr Joan Albanell, Head of the Clinical Oncology Service at Hospital del Mar, Barcelona. "Oncology professionals have also been redirected, and are part of a "pool of COVID-19 doctors".
The knock-on effects are distressing, with many people missing out on life-saving cancer diagnosis and care, as evidenced by recent data from Porto Alegre in Brazil where requests for adult oncology consultations have declined by 25% between March and April this year, and requests for mammography decreased a staggering 78% in the same period.³ Similar disturbances are widespread. A global modelling study on the impact of COVID-19 on surgeries projected that 39.7% of cancer surgeries would be cancelled or postponed during the peak 12 weeks of disruption, moving a lot of patients from the curative to palliative stage; and WHO reports that cancer treatment is disrupted in over half of countries (54%) most affected by COVID-19.
Towards informed decision-making to achieve resilience 
Investing in resilience – building in reserves or buffers, and accounting for the underlying forces that shape the local health system and its workforce – may not be front-of-mind when resources for health are limited. However, the result is what we see right now, where lack of investment in an adequate health workforce, along with financial and other pressures have left health systems brittle, with the added stress of COVID-19 having catastrophic effects on already fragile systems and the quality of care accessible to the patients they serve. 
As we think of a post-Covid recovery, what lessons can we take to ensure systems are more resilient tomorrow than they are today? Placing value on continuity of care, starting from the first encounter a person has with their health provider through to cancer diagnosis to treatment and to follow-up is one. This means access to quality, transparent data to understand where bottlenecks lie so that financing of the health workforce is targeted to maximise impact and value. 
Capacity also needs to be built at the local level to monitor the quality, acceptance and impact of changes to care delivery for both health professionals and patients. Deployment of telemedicine to replace in-person consultations has the potential to transform the future landscape for cancer diagnosis and treatment. But the technology itself is an enabler, and the needs of patients and health professionals should take centre-stage. Health professionals require adequate support to deliver remote cancer care – the digital technology, training and coaching, and communications support – as well as a supportive policy environment. For patients, digital literacy and acceptance of remote care is growing, but the potential to increase the equity gap in access to quality cancer care is real if investment is not made in related areas such as meaningful connectivity. For C/Can's part, through a joint collaboration with partners and stakeholders, we will be capturing and documenting insights from health professionals, policy makers and patients over the coming weeks to identify and help prioritise policies and processes that will simultaneously support the delivery of quality care today in the face of a strained health workforce and physical barriers to access.
Building people-centred health systems
In a recent article on the impact of COVID-19 on how oncology teams work, Ben Slotman, Professor and Chairman of Radiation Oncology, (Amsterdam UMC, Netherlands), was quoted as saying, "This pandemic has led to new ways of working together and we should try to keep the best changes after the pandemic is over." Let's make sure this includes investing in the people who are both the mediators and beneficiaries of quality cancer care – the agents of lasting change.
Dr Susan Henshall
CEO, City Cancer Challenge
 Scheffler et al. Human Resources for Health (2018) 16:5 doi 10.1186/s12960-017-0264-6

https://www.devex.com/news/opinion-lessons-from-liberia-what-we-learned-from-the-fight-against-ebola-97226

 Gaúcha ZH. Porto Alegre, personal communication
This article was published in LinkedIn on June 10, and can be found here.