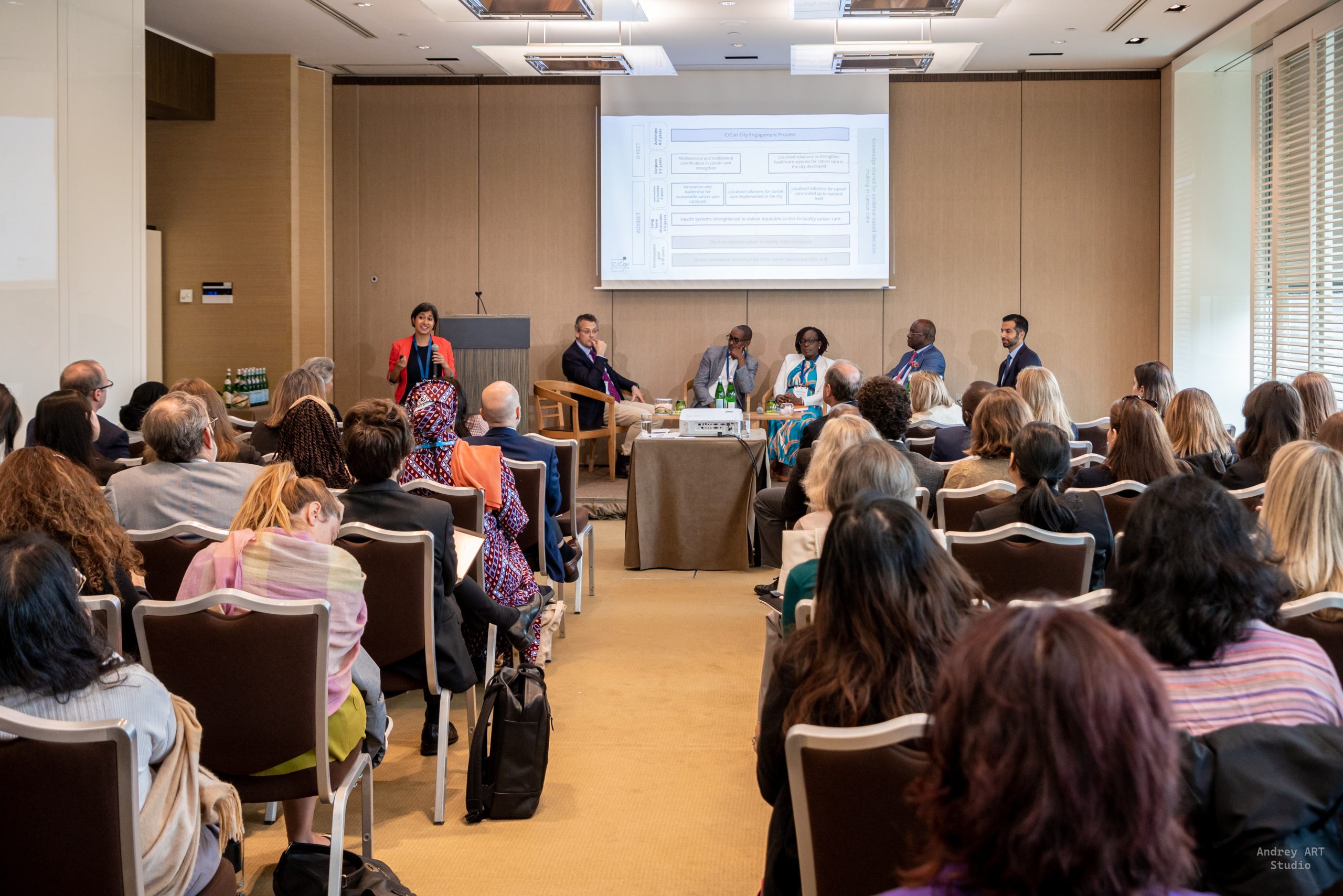 The Institute of Cancer Policy (ICP), Kings College London and City Cancer Challenge Foundation (C/Can) are joining forces to consolidate and validate a set of quality indicators that can be implemented in resource-constrained settings and serve as a tool for measuring and improving cancer care for the benefit of cancer patients and society.
The complexity of cancer care across disciplines, cancer types and phases of the patient cancer journey from detection and diagnosis to treatment and survivorship, often combined with a lack of and fragmented data sets at a local level, means that recognizing levers for improvement at cancer centre level as well reporting impact to the population they serve is a major challenge. 
While something to aim for international standards, benchmarking and auditing, they are beyond the reach of institutions just starting to establish this essential component of cancer control.
The core set of quality indicators at the heart of this partnership has addressed this through robust feasibility checks and the creation of a framework which permits flexibility dependent on baselines and a tiered approach to tracking progress at an institutional level and creating the basis for cancer health system improvements. 
The ICP and C/Can partnership will validate and implement this framework in selected C/Can cities. The framework could be hugely beneficial in developing a common approach for institutions across cities to collect, share and communicate data on the quality of cancer care as well as collaborate on cancer research. 
Richard Sullivan, Professor of Cancer and Global Health at King's College London, and Director of the ICP said:
Institutional commitment and dedicated resourcing is required to ensure we are not only measuring care outcomes in low- and middle-income countries but also and harnessing this data for continuous improvement against their own starting point. Our QI-framework responds to a gaping hole in the cancer academic literature and represents a first critical step to implement feasible quality measurement.
The framework includes relatively easy-to-establish first steps, such as assessing the percentage of full-time equivalents working solely in cancer care and formalized review of weekly multidisciplinary team meetings which discuss patient treatment. Complimentarily, C/Can and ICP networks of partners will contribute to the ongoing validation and socialization of the indicators and their contextualization for C/Can cities. In 2023, the QI-framework will pilot in 2 cities, with plans to expand later across the C/Can network. 
Jade Chakowa, Head of Effectiveness of Impact for C/Can said:
Our work in partnership with C/Can cities has shown us that responding to the pressure to demonstrate improvements in the cancer space is both complex and challenging to coordinate. We now have a tool to tailor our work in collaboration with each city putting the foundations in place for way of demonstrating impact in care across longer time frames.
C/Can's multisectoral model, which leverages city leadership towards a health system's response to cancer, has informed the QI-framework as each city designs ways of measuring quality in its own setting. The first step to socialising the QI-framework beyond the C/Can network began at this year's World Health Assembly, where C/Can, the ICP and the World Health Organization hosted a side event to discuss the value, opportunities and challenges in measuring changes in quality of cancer care.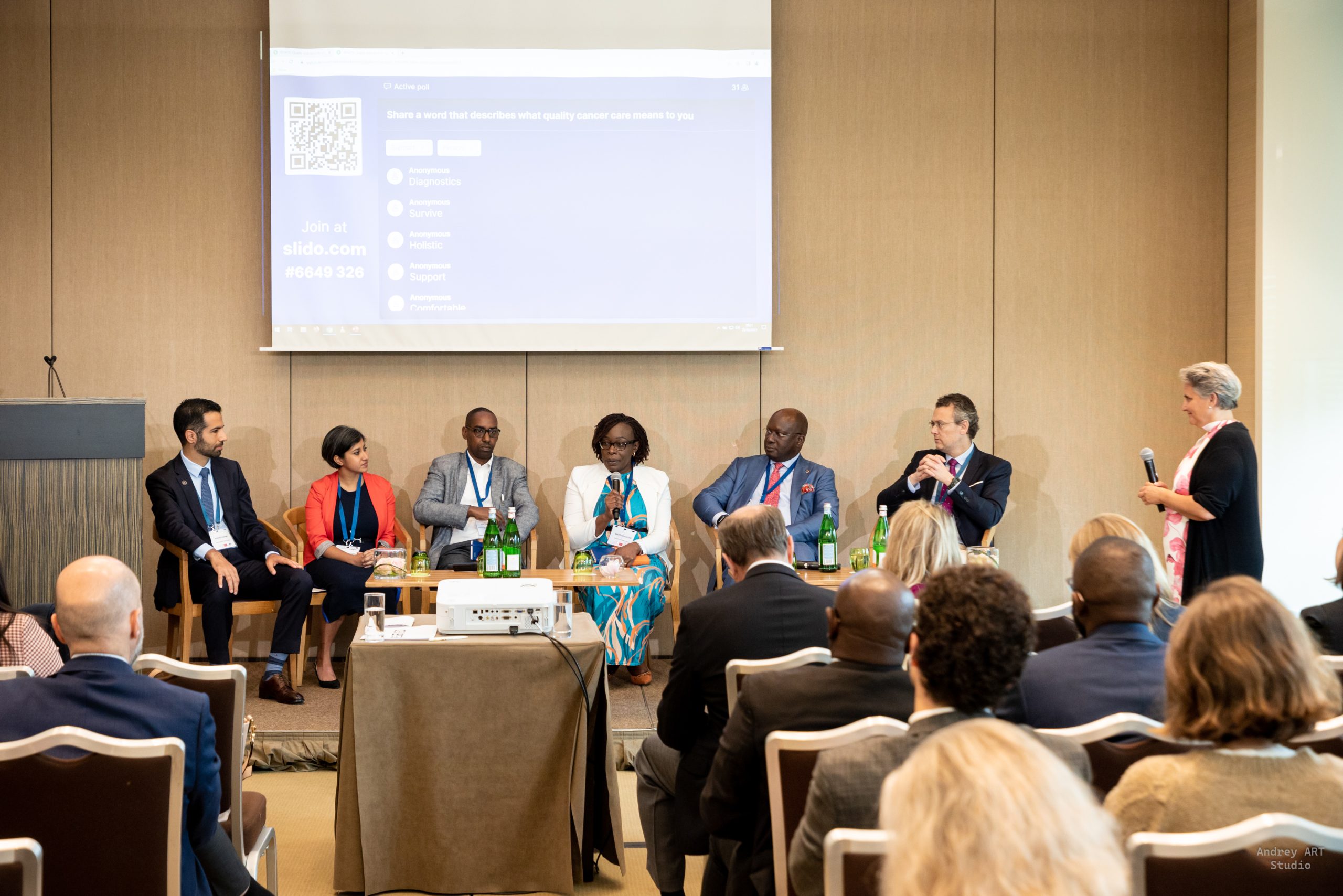 For a summary of the discussion and next steps, please do not hesitate to contact Jade Chakowa, Head of Effectiveness and Impact at C/Can.