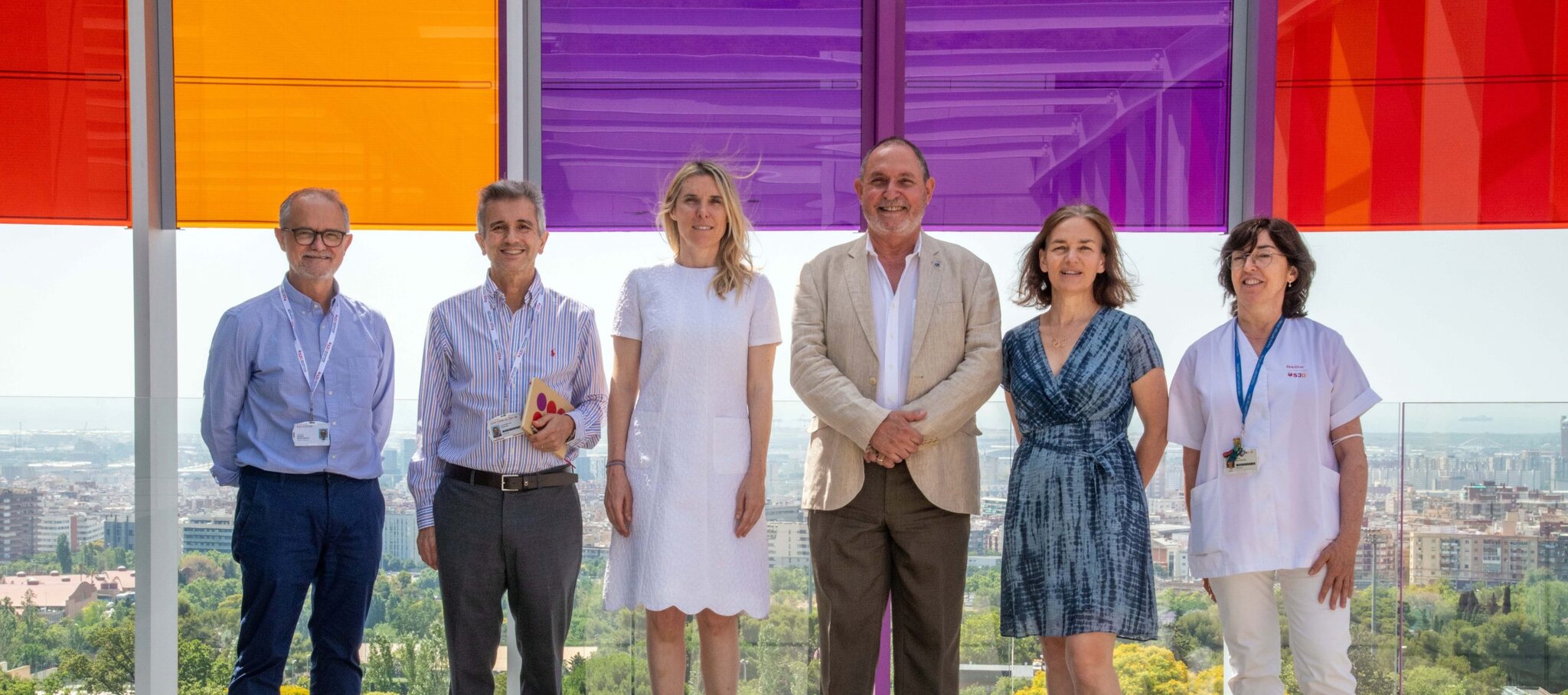 The agreement lays out the commitment of both institutions to share know-how and experience to strengthen C/Can's global network of cities.
The Barcelona-based SJD Pediatric Cancer Center and City Cancer Challenge Foundation (C/Can) have signed a collaboration agreement that will seek SJD's support for C/Can technical cooperation and capacity development in its network of cities in low- and middle-income countries (LMICs) around the world.
The agreement coincides with the opening this week of the Paediatric Cancer Center at the SJD Barcelona Children's Hospital, a facility bringing together a full range of healthcare services for children and young people with developmental cancer, that will also carry out research.
WHO data shows that cancer is a leading cause of death for children and adolescents worldwide. In high-income countries, more than 80% of children with cancer are cured, but in many LMICs, the figure is around 20% due to erroneous diagnoses, late stages at presentation, lack of access to therapy, abandonment of treatment and death from toxicity (side effects), among others.
As Isabel Mestres, C/Can's Director of Global Public Affairs, points out: "Children with cancer in LMICs receive less medical attention than adults with the disease, and sadly, the situation in most C/Can cities illustrates the challenge of providing equitable cancer care for children."

Manuel del Castillo Rey at SJD, explains: "Our alliance with C/Can reflects SJD Pediatric Cancer Center Barcelona's commitment to open to the world our service vocation and to ensure that all children in low- and middle-income countries affected by cancer have access to the care they need."
Through the collaboration agreement, SJD will act as an advisor for C/Can on global and regional childhood cancer matters, as well as nominating paediatric cancer experts to provide guidance for local project teams at the city level that will include workshops on setting up or strengthening a multidisciplinary approach to cancer care and standardising clinical practice for the management of childhood cancers.
At the same time, SJD and C/Can will join forces to share expertise and knowledge to raise paediatric cancer awareness and expertise, as well as host C/Can cities' experts to support their professional development at SJD through scientific visits.
C/Can is a city-based partnership initiative that supports cities around the world as they work to improve access to equitable, quality cancer care. Since its launch in 2017 by the Union for International Cancer Control (UICC), C/Can has developed a new model of addressing access to cancer care that, for the first time, leverages the city as a key enabler in a health system's response to cancer.
About SJD Barcelona Children's Hospital
Sant Joan de Deu-Barcelona Children's Hospital (SJD) is a university hospital specializing in maternal, child and adolescent health care. Founded in 1867, SJD belongs to the Hospitaller Order of Saint John of God and is a private, non-profit institution that has been integrated in the public network of the Spanish national health system since 1973. SJD is the largest children's hospital in Spain and is one of the most recognized of its category across Europe. The hospital is accredited by the Spanish Ministry of Health as a reference centre for all of Spain in a wide range of specialities such as Onco-haematology, Cardiology and Cardiac Surgery, Orthopedics, Neurosciences, Genetics, Rare Diseases, Ophthalmology and Reconstructive Surgery to name a few.