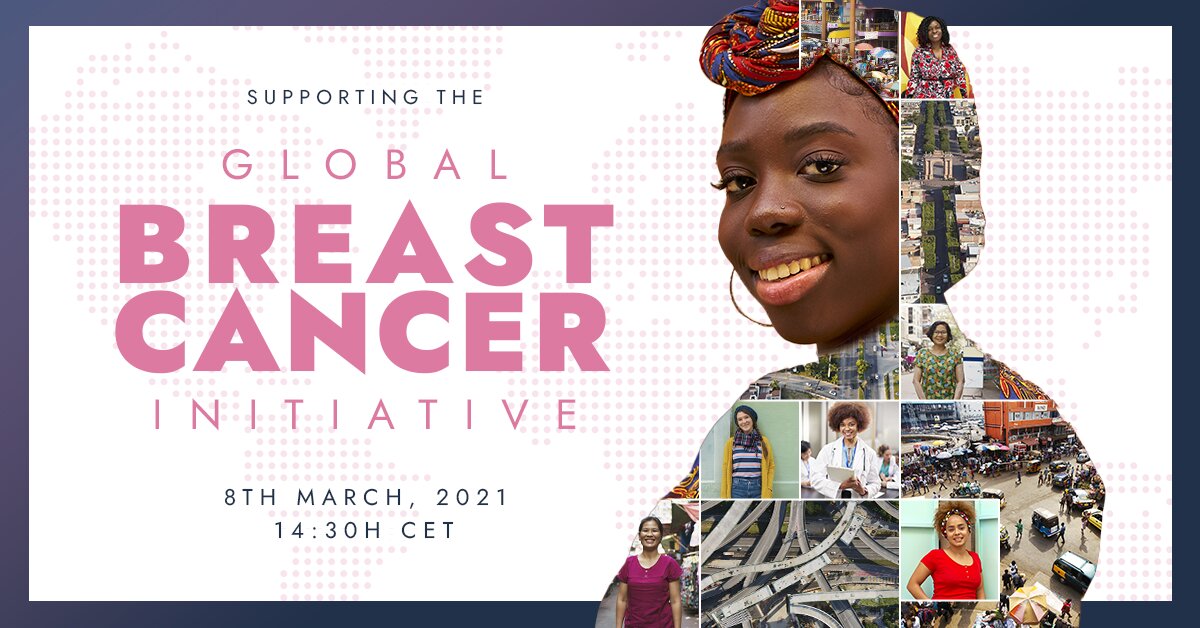 The World Health Organization will be launching the Global Breast Cancer Initiative (GBCI) on 8th March 2021.
The virtual event will feature the voices of breast cancer survivors, professionals and intersectoral partners, as well as the UN's response to the Call to Action; it will set the stage for the broader dialogues necessary to accelerate the implementation of this initiative in the coming months. The primary objective of the GBCI is to reduce breast cancer mortality on a global scale, by increasing access to the early diagnosis of breast cancer and prompting comprehensive cancer management.
Furthermore, City Cancer Challenge Foundation (C/Can) will be sharing the Guide for Developing Resource-Appropriate Breast Cancer Management Guidelines, a manual which C/Can has developed in collaboration with the Breast Health Global Initiative (BHGI) to adapt management guidelines to different settings in response to the urgent need to reduce inequalities in access to breast cancer diagnosis, treatment and care.
We look forward to participating in the GBCI conference and hope that you will join us. 
Register for the launch event and learn more about the WHO's Global Breast Cancer Initiative (GBCI) and how to become a part of it.