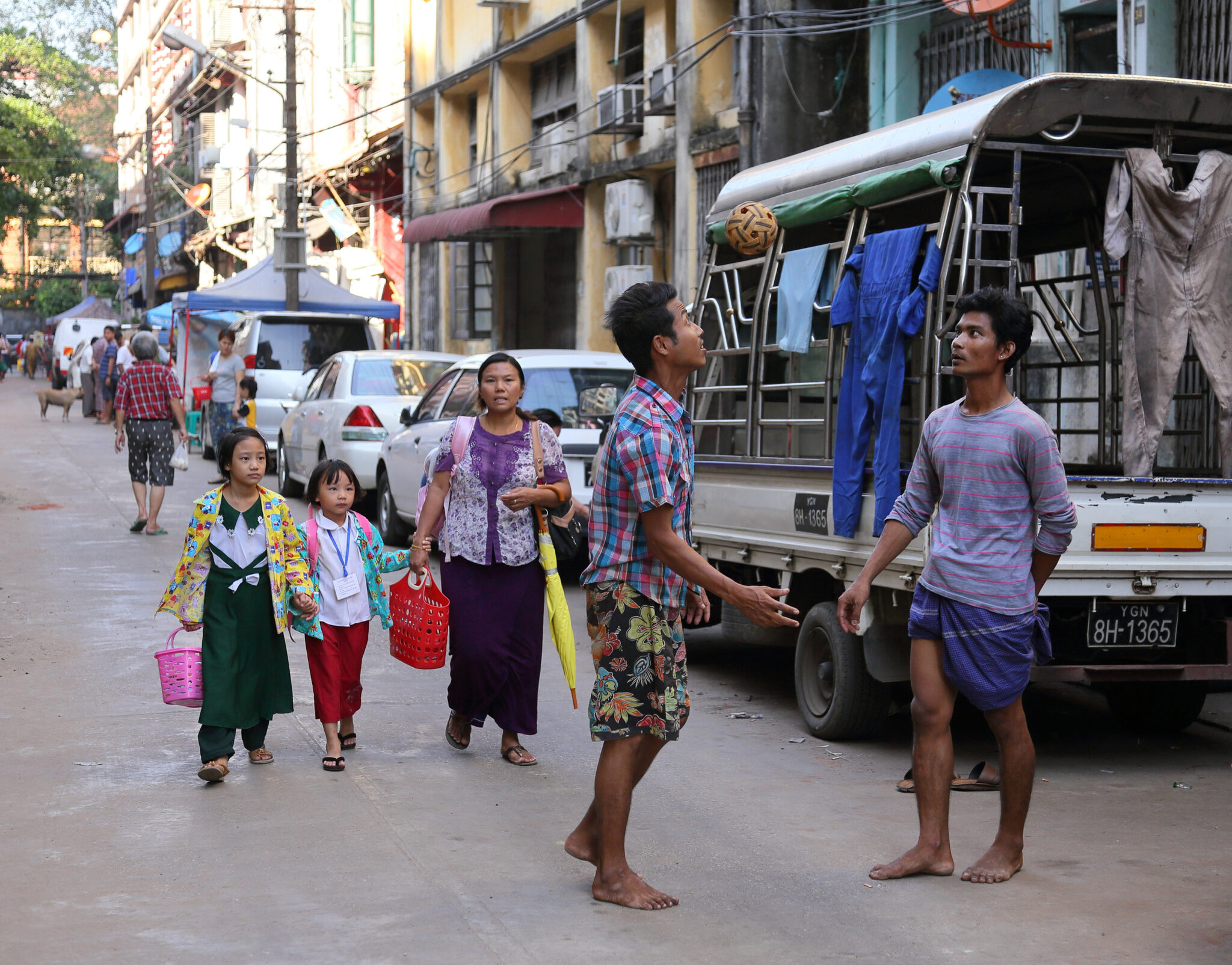 City Cancer Challenge Foundation (C/Can) announced a new partnership with Sanofi Espoir Foundation to strengthen early detection and access to quality care which will lead to improved outcomes for children with cancer in the city of Yangon (Myanmar).
 "Complementing the existing global partnership between Sanofi Espoir Foundation and C/Can, this new joint initiative will leverage the work C/Can has been doing with the city of Yangon for the past three years. Improved case detection and reference of paediatric patients to the Yangon Children's Hospital's Haemato and Oncology Department combined with diligent infection control and improved follow-up will have a tremendous impact on treatment adherence and, ultimately, on the survival of children with cancer, "said François Desbrandes, Head of the My Child Matters Paediatric Oncology Programme.
According to the WHO, cancer is a leading cause of death for children and adolescents worldwide.  In high-income countries more than 80% of children with cancer are cured, but in many LMICs this drops to a 20% cure rate. The reasons for lower survival rates in LMICs include an inability to obtain an accurate diagnosis, late stages at presentation, inaccessible therapy, abandonment of treatment, death from toxicity (side effects), and excess relapse, in part due to lack of access to essential medicines and technologies addressing each of these gaps improves survival and can be highly cost-effective.[1]
Today, new childhood cancer cases per year in Myanmar are estimated at 2,500. However, only 15% of children with cancer are diagnosed. When they do get diagnosed with cancer, abandonment of treatment is as high as 60%. The lack of diagnosis and the high abandonment of treatment contribute directly to a high mortality rate of paediatric patients.
"With the support of the Sanofi Espoir Foundation, we will work with the city of Yangon to increase access to quality cancer care for paediatric patients. Innovation is key to optimise already available resources in Yangon to achieve a meaningful decline in childhood cancer mortality," explained Dr Susan Henshall, C/Can CEO.
C/Can has been supporting the city of Yangon since July 2017 to improve access to quality cancer care. Enhancing quality care for children was one of the priorities identified in a comprehensive assessment of cancer care capacity and needs in the city.
Through this project, C/Can will support city stakeholders in Yangon to provide training for healthcare professionals working in hospitals in the catchment area of the Yangon Children's Hospital. With strengthened skills, these healthcare professionals will detect childhood cancers earlier and make sure patients are referred to the Yangon Children Hospital Oncology programme to ensure appropriate treatment and follow up. The project will also seek to reinforce infection control practices at the Yangon Children Hospital because cancer treatments often have a major impact on the immune system of children, especially in late stage cancers. This is especially crucial in the context of the COVID-19 pandemic.
Since 2005, through My Child Matters program, the Sanofi Espoir Foundation has contributed to more than 80 projects in around 50 countries, supporting nearly 90,000 children in cancer care and 30,000 health professionals training.
###
[1] World Health Organization. 2020. Cancer in Children. [ONLINE] Available at: https://www.who.int/news-room/fact-sheets/detail/cancer-in-children. [Accessed 24 August 2020].