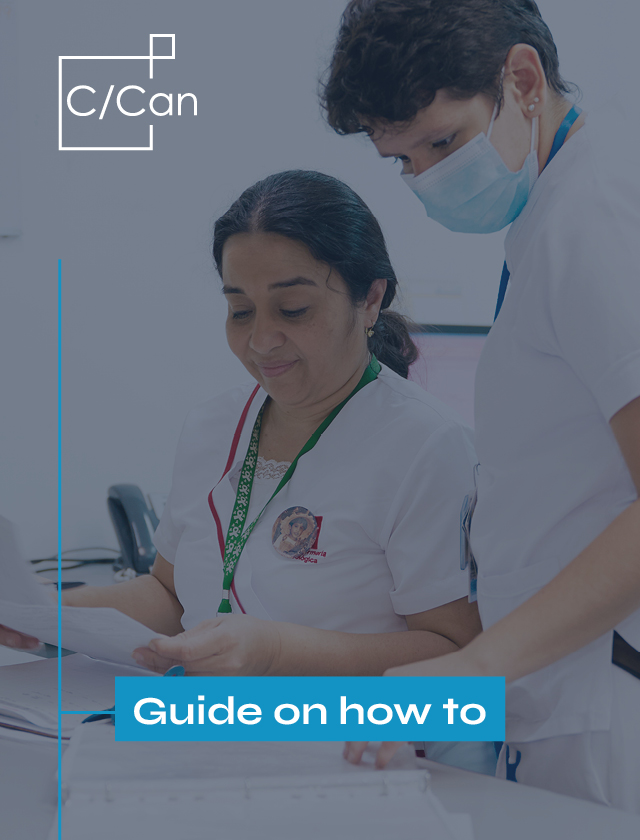 Download Guidelines for preparing a radiotherapy development plan
Download Guidelines for preparing a radiotherapy quality assurance programme
Comprehensive guidelines summarize the steps and procedures for designing city radiotherapy development plans and programmes
Radiotherapy is an essential part of effective cancer care: the International Atomic Energy Agency says that half of cancer patients will require radiotherapy as part of their treatment, and yet, by 2030, more than 70% of cancers diagnosed around the world will be in low-and middle-income countries (LMICs), which typically lack the resources and infrastructure to treat this growing burden.
What are the challenges most commonly identified by C/Can cities?
Since C/Can was launched, the growing number of cities where it works have systematically prioritised action to improve access to quality radiotherapy services. Cali, Asuncion, Yangon, Kumasi, Kigali and Tbilisi did not have comprehensive city-wide radiotherapy development plans.
In response, C/Can's multi-stakeholder teams in these cities have identified the need to strengthen access to radiotherapy services as critical[1],  prompting the design of city-wide radiotherapy development plans, along with quality assurance programmes for all radiotherapy departments in hospitals and other medical facilities of the city.
The IAEA and other international organisations have many tools and technical documents available to assist professionals to develop such plans and programmes. However, when cities in LMICs try to develop a plan they face a common problem: they may have the resources but lack the knowledge for designing and preparing a radiotherapy development plan and how to implement it.
Eduardo Zubizarreta, Applied Radiation Biology and Radiotherapy Section Head (ARBR) at the IAEA's Division of Human Health, adds: "IAEA data shows that many countries have limited access to radiotherapy due to poor availability of equipment, limited geographical accessibility, affordability issues and other causes that may explain the lack of adequate provision of radiotherapy services. The gap in access is bigger now than ten years ago in lower- middle-income countries and low-income countries."
The C/Can approach to producing guidelines on how to prepare city documents for cancer care planning and management
With this in mind, C/Can has produced 'how to' guides to help cities design their own radiotherapy development plans and quality assurance programmes
Rolando Camacho, C/Can's Global Technical Lead, explains: "The available technical documents are to be interpreted, analysed and tailored on the basis of the local context and the need to build a multisectoral consultative process within the city. These guidelines could be used by and benefit cities and/or countries not directly involved in C/Can"
The recommendations in the guidelines are the result of the experiences of the radiotherapy groups in Cali, Asunción, Yangon and Kumasi, the external/international experts who have been reviewing the city drafts documents and have subsequently been revised by Dr Rodolfo Alfonso, an external expert in planning radiotherapy services nominated by the IAEA, in consultation with the C/Can team.
Commenting on the guides, Dr Alfonso, a medical physicist and IAEA expert notes: "Together with C/Can, we have prepared comprehensive guidelines to summarize the steps and procedures for designing a radiotherapy development plan, which is addressed to the city radiotherapy community, the health authorities and the government, potential stakeholders and partners."
C/Can and the IAEA: working to improve access to radiotherapy for cancer patients in LMICs
The IAEA has also provided experts to support C/Can cities to develop mechanisms to ensure patient-centred and standardized care through the introduction of a multidisciplinary approach, as well as ensuring the participation of senior experts in multidisciplinary global teams to review resource-appropriate guidelines developed by city experts for the management of the most common and curable cancers.
[1] For more information about steps C/Can follows to identify, plan and develop sustainable cancer solutions read this article.