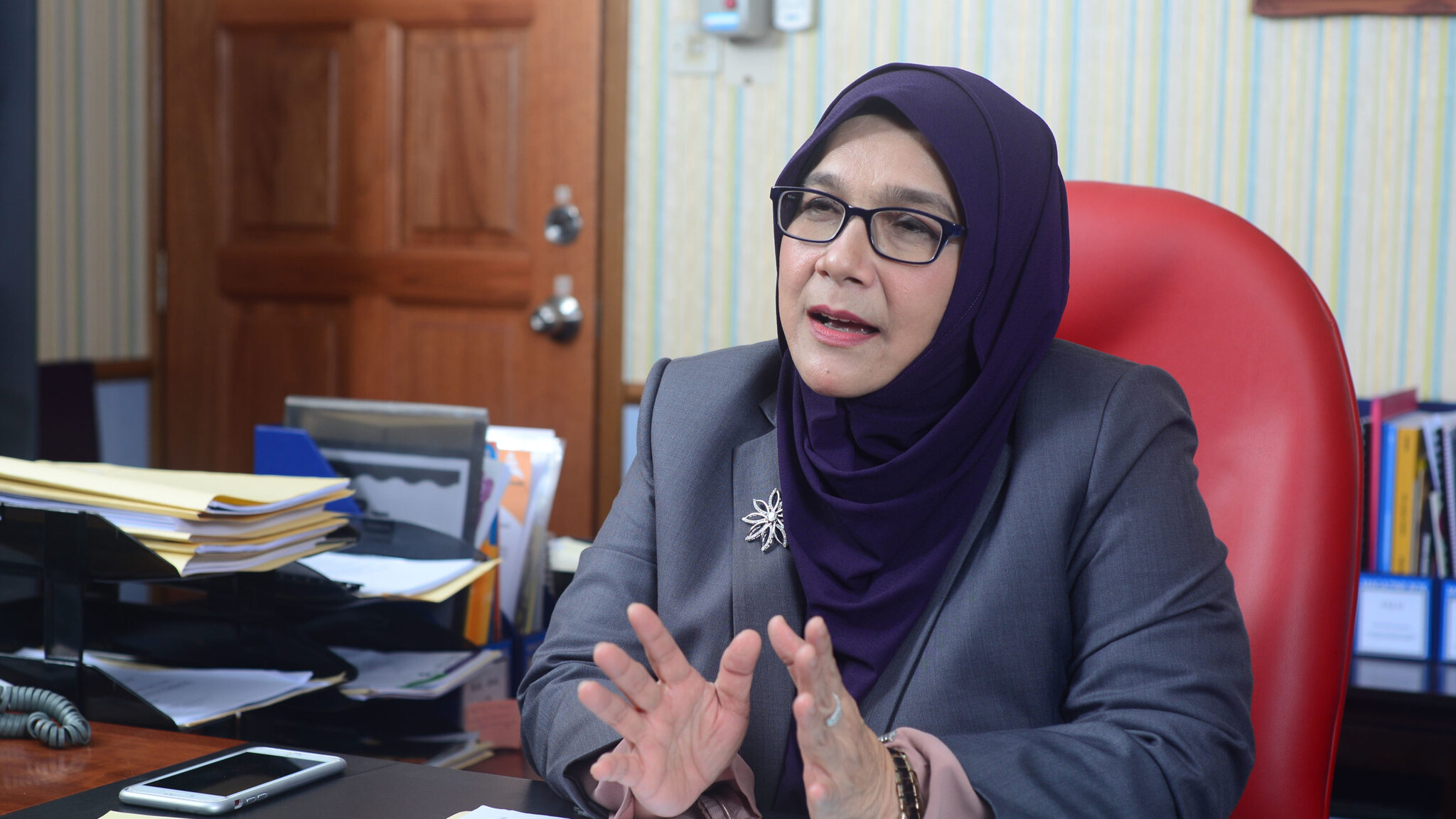 YB Dr Siti Mariah binti Mahmud is the Executive Councillor for Health, Women and Family Empowerment for the State of Selangor and Chair of City Cancer Challenge's (C/Can) City Executive Committee for Greater Petaling. A former Member of Parliament, Dr Siti Mariah assumed her current role in May 2018, and has been focused on expanding healthcare initiatives for the State.
In the lead up to the official Memorandum of Understanding (MoU) signing ceremony between C/Can, the city councils of Greater Petaling, Universiti Malaya and the National Cancer Society of Malaysia, Dr Siti Mariah takes time to share her views on the role of cities in responding to the challenge of cancer and the value of C/Can for cities like Greater Petaling.
What does C/Can mean for Greater Petaling?
As a nation, Malaysia has been making steady progress in addressing the country's cancer burden. However, we recognise that more could and must be done to address cancer, a disease that impacts thousands of people in the cities of Selangor.

C/Can represents an opportunity to provide better cancer care services to serve the over 1.4 million people in the three cities making up Greater Petaling.

The catalytic effect of C/Can's model and approach will help to accelerate the implementation of cancer care solutions to where it is needed most, not only benefitting the cities of Greater Petaling but also the rest of the country.
Why is the C/Can initiative in Greater Petaling so timely?
Malaysia has a low cancer-survival rate compared to countries with similar income settings according to the World Health Organization, while our state has the second highest incidence of cancer in the country as reported in the latest Malaysian National Cancer Registry Report. This has remained relatively unchanged for the last decade. As we continue to face the same challenge, now is the critical time to look at new ideas, approaches and solutions in how we plan, manage and deliver cancer care with the support of C/Can.

The State of Selangor is strongly committed to the health of our citizens. One of our highest priorities is improving the quality of cancer care services provided in our cities, and ensuring equitable access to care and treatment.

This commitment combined with our state's richness of innovation, advanced technological capacity, skilled human resources as well as C/Can's support, means that Greater Petaling is firmly positioned to address the gaps in our health system to achieve better outcomes for our cancer patients.
What is the value of addressing cancer care challenges from a local perspective, through the city/state?
Without a local perspective, cancer care solutions would be ineffective in truly meeting the unique, local needs of people living with cancer. Cities possess an understanding of the realities of the local context, which means that they are best placed to design, develop, implement and importantly, sustain solutions that reflect the needs and interests of the city and its people.
How do you envision the roles for cities in the future when it comes to global health and more specifically cancer care?
Cities hold a key role in driving innovation, change and progress. They have the ability to bring together diverse and influential stakeholders to translate state and national health and cancer care priorities into concrete, local action. While their unique proximity to the population means that cities are able to engage directly with communities, helping to ensure cancer care solutions have people placed at its core.
Any learnings about the role of cities during the current pandemic in that regard? 
The pandemic has clearly demonstrated the agility and adaptability of cities to respond to a health crisis. A city's ability to rapidly implement and scale up solutions, as well as to mobilise communities to mitigate the impact of a crisis, are strengths we need to tap into in order to respond to the rising local, national and global challenge of cancer.
Join the milestone occasion of the Memorandum of Understanding Signing Ceremony on Monday 28 June at 3:00pm Kuala Lumpur time / 9:00am Geneva time on Facebook Live.