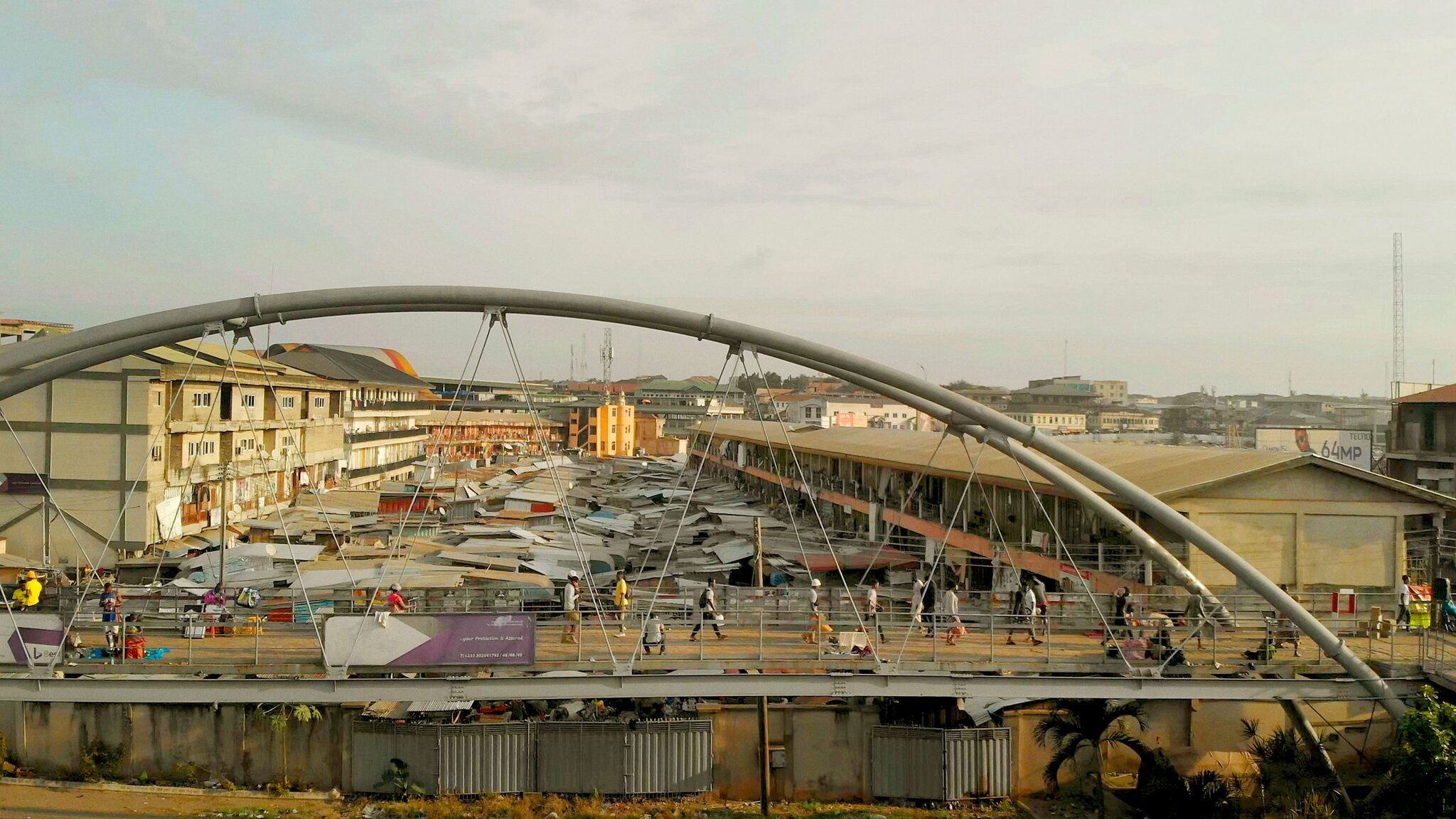 "We invite partners to see the continent as an opportunity, not as philanthropy."  – Philip Anderson, Country Manager for Roche Products Ghana.
This was one of many compelling messages to emerge from the City Cancer Challenge (C/Can) panel, which took place on Tuesday 9 November at the 2021 AORTIC International Conference on Cancer in Africa.
Hosted by C/Can, the panel event brought together Dr Philip Anderson, Country Manager, Roche Products Ghana; Peter Boeré, Health Industry Specialist, International Finance Corporation (IFC); and Vanessa Sarchet, Associate Director, International Affairs, American Society of Clinical Oncology (ASCO), for an important exchange on the power of partnerships to transform cancer care in Africa.
Change in cancer care cannot be achieved alone
Moderating the panel, C/Can's Regional Director for Africa and Europe, Sophie Bussmann-Kemdjo kicked off the conversation by underscoring how such transformation cannot be achieved alone. It was a central point that was emphasised by all three panellists during the discussion.
In her presentation, ASCO's Vanessa Sarchet illustrated the value and breadth of partnerships—both international and local—in developing the cancer management guidelines that are part of the C/Can city project in Kumasi, Ghana. The project involved a number of international partners for technical assistance that included ASCO, the American Society for Clinical Pathology (ASCP), International Atomic Energy Agency (IAEA), the African Palliative Care Association (APCA) and the International Society for Nursing in Cancer Care (ISNCC), all working in collaboration with local partners on the ground, including with the local government and a network of local hospitals.
 "There were so many partners involved in this effort. With a multi-stakeholder partnership like this, it's important to have a partner like C/Can who can act as the main catalyst and who can help move all the partners and the project along," she said.
As well as the importance of coordinating the many different actors, Vanessa also stressed how the ability to connect the community of local cancer care professionals has made a crucial difference.
 "We realised the importance of connections being made as part of the project. Having introductions and getting to know each other as a community helps make the contacts and connections that are so important to long-term success."
 The value of Public-Private Partnerships
Peter Boeré focused on how Public-Private Partnership (PPP) models can support governments in providing cancer care, explaining that including the private sector as partners is key to filling financial skills or deficiency gaps related to  non-financial resources.
 "The private sector not only provides capital, but also private sector know-how. Public-Private Partnerships are not about privatisation, but about how governments can partner with the private sector to fill a gap – in this case to help provide cancer patients with access to quality cancer care services."
 Creating partnerships for the long-term
Concluding the panel presentations, Philip Anderson explained Roche's partnership approach, which focuses on innovating for cancer care. Roche's collaboration with universities and academic institutions, for example, share a long-term goal of working together to create better patient outcomes.
Philip encouraged key actors in cancer care to be open to working as partners, recognising that each's aim is to solve a shared problem, and to adopt a longer-term approach.
 "Each partner needs to understand that healthcare is not a cost but an investment. Long-term thinking about how cancer care contributes to economic outcomes and to a healthy society is needed to ensure that we create sustainable partnerships."
 Strengthening partnerships
The discussion closed with an insightful Q&A session, with the last question inviting all three panellists to reflect on what more can be done to encourage successful partnerships to improve cancer care in Africa.
 Vanessa emphasised that working together also means working smarter. "As partners, we need to understand our role and how we can interact with each other." Peter echoed this point, adding: "governments must have a strategic plan in place and then stick to it", while Philip highlighted the need for "partners to remain flexible to adjust to the local context."
The panel discussion opened up a critical conversation in addressing the partnership challenges and opportunities in the region, highlighting the need to ensure scarce resources are pooled intelligently, for partnerships to create synergy rather than duplicate efforts, and for partnerships focused on cancer care to be seen as an investment for the future.