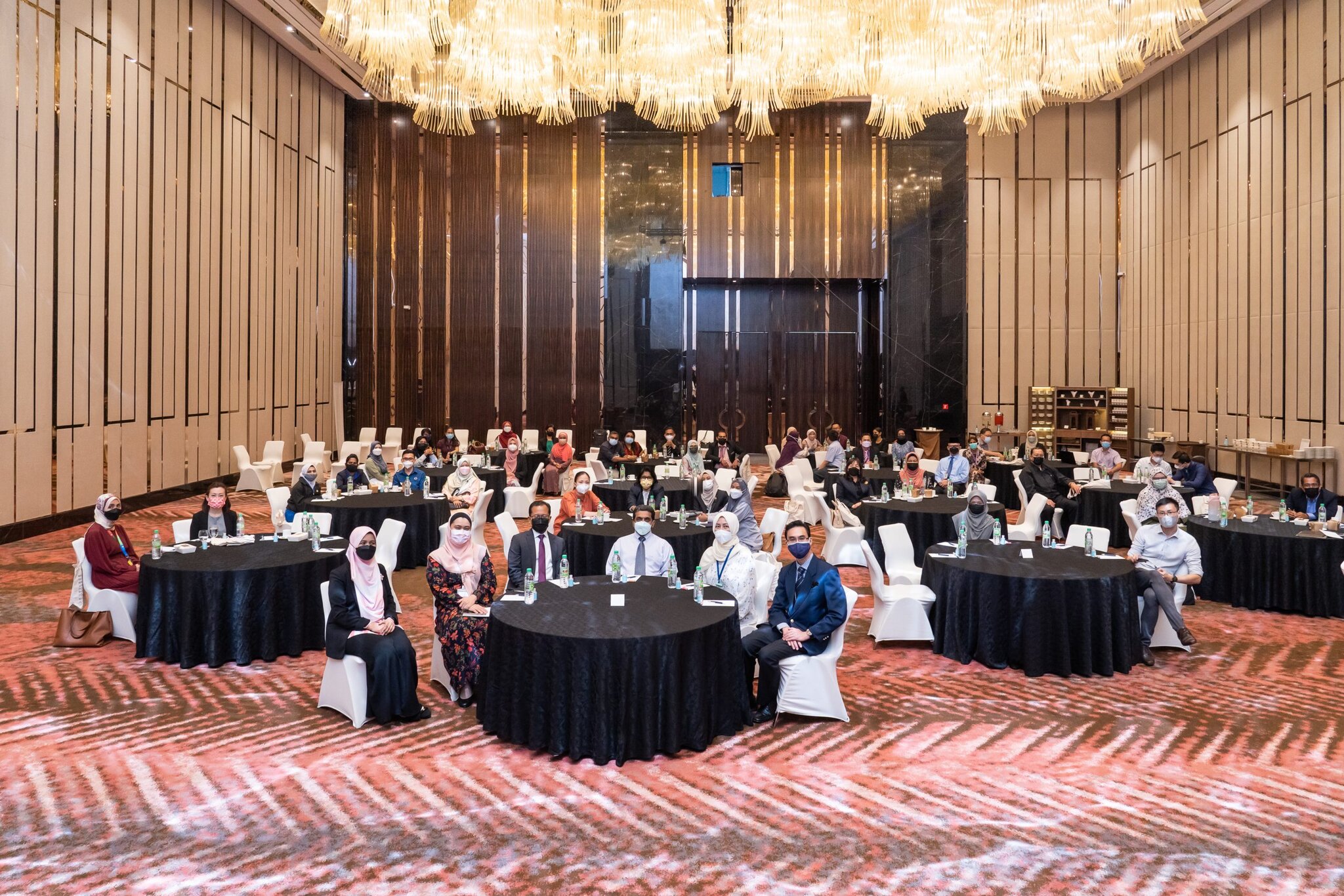 Multidisciplinary stakeholders sit down around the table following the virtual signing of an MoU in June 2021 underlining their commitment to improve access to quality cancer care in the Malaysian city
Greater Petaling, January 21. Today, on January 21, representatives of City Cancer Challenge (C/Can), the Malaysian Ministry of Health, members of the Greater Petaling City Executive and Technical Committees, heads of selected private and public health institutions, and local partners met for the first time face-to-face since Greater Petaling officially joined the C/Can global network of cities working to improve access to quality cancer care.
The historic event kicked off C/Can's City Needs Assessment, the cornerstone of the organisation's City Engagement Process, which provides in-depth information on the availability and quality of local cancer care services. This provides valuable insights to inform the identification of gaps and opportunities to improve cancer care solutions in the city, including in the areas of radiology and nuclear medicine, pathology and laboratory medicine, medical oncology, radiotherapy, surgery, and supportive and palliative care.
Commenting on the inaugural meeting, Y.B. Puan Dr Siti Mariah Bt Mahmoud,  Chair of C/Can's City Executive Committee and Executive Councillor for Health, Women and Family Empowerment for the State of Selangor, said:
"The catalytic effect of C/Can's model and approach will help to accelerate the implementation of cancer care solutions to where it is needed most, not only benefitting the cities of Greater Petaling but also the rest of the country." 
Greater Petaling joined C/Can in October 2019. The announcement was made at the World Cancer Leaders' Summit in Nur-Sultan (Astana), Kazakhstan. Last year C/Can, the City Councils of Petaling Jaya, Subang Jaya and Shah Alam, the National Cancer Society of Malaysia, and Universiti Malaya, signed a Memorandum of Understanding (MoU). That landmark agreement set out a two-year framework for cooperation between the signatories to jointly address the gaps in cancer care services in the three metropolitan areas of Greater Petaling, Subang Jaya and Shah Alam, in the state of Selangor.
The World Health Organization notes that Malaysia has a low rate of cancer survival compared to countries with similar income settings, while Selangor, Malaysia's most developed state, which provides cancer care services to a population of just over 1.4 million, has the second-highest number of new cancer cases in the country. The Malaysia Cancer Registry Report 2012-2016 reports close to 15,000 incidences annually.
Greater Petaling is the second city in Asia to join C/Can's network of 11 cities around the world working with a network of multisectoral partners to plan and deliver locally-led, sustainable cancer care solutions.
Hailing this landmark gathering, Susan Henshall, C/Can's CEO, noted:
"In Greater Petaling, the multilevel commitment from the three metropolitan areas, the State of Selangor and Ministry of Health shows a true willingness for cooperation to achieve the common goal of improving access to quality cancer care. It lays the foundations for the C/Can model to effectively leverage local insights and expertise to develop the capacity of the city to deliver locally-led, quality cancer care solutions that can have national impact."
Dr Feisul Mustapha the Deputy Director (Non-Communicable Diseases) of the Malaysian Ministry of Health, added:
"Health is not just the responsibility of the Ministry of Health, it is the responsibility of everyone. C/Can's Multisectoral initiative is bringing all stakeholders on board to work together on a patient-centred approach. The MoH is providing full support to C/Can's work in Greater Petaling."
More than 30 health institutions will contribute data to the Greater Petaling City Needs Assessment
Going forward, Prof Dr Nur Aisha Taib, Technical Committee Lead for Quality and Management, told delegates at the meeting:
"As in other C/Can cities, once the City Needs Assessment has been carried out, C/Can will support  its multidisciplinary stakeholders in Greater Petaling through the creation of working groups to further refine prioritized actions into a set of objectives outlined in a City Action Plan, a roadmap that serves as a tool for resource mobilization and identifying the city's technical cooperation and capacity development requirements."
Using a digital questionnaire, physicians, nurses, pharmacists, social workers, technicians, and administrators from cancer care providers across Greater Petaling will now begin collecting data on the management and quality of these services, as well as the level of community access.  As Dr Aung Naing Soe, C/Can Regional Director for Asia, explains:
"The aim is to generate systematic and reliable data to identify areas that differ from key benchmarks and best practices. This, in turn, enables city leaders and local experts to pinpoint gaps, and opportunities to improve the quality and access to these cancer services."
About City Cancer Challenge (C/Can)
C/Can supports cities around the world as they work to improve access to equitable, quality cancer care. Since its launch in 2017 by the Union for International Cancer Control (UICC), C/Can has developed a new model of addressing access to cancer care that, for the first time, leverages the city as a key enabler in a health systems response to cancer. More information
Media contacts
press@citycancerchallenge.org