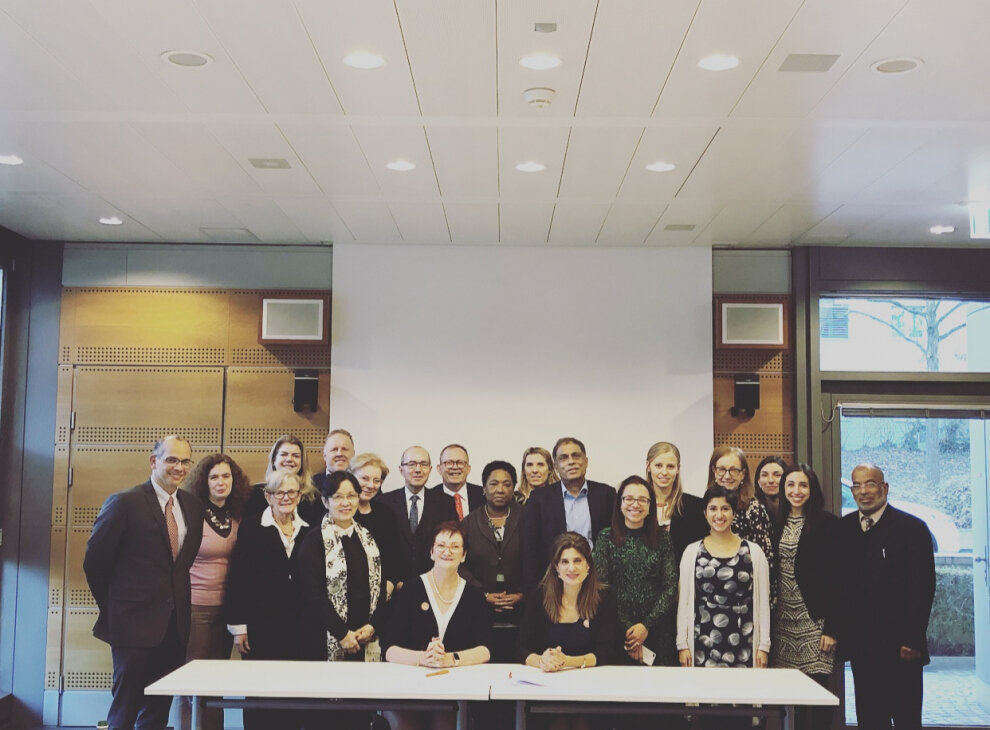 In 2017, the Union for International Cancer Control (UICC) launched the City Cancer Challenge as a commitment to improve cancer treatment and care around the world through a new operating model.  We are pleased to announce that as of January 2019, City Cancer Challenge has become an independent Swiss foundation.
Our cities
Since starting work in our Key Learning Cities (Cali, Colombia; Asuncion, Paraguay; Yangon, Myanmar; and Kumasi, Ghana) we have already seen transformations in how city leaders identify needs and prioritize cancer care, leading to a more robust response nationally, regionally and globally. We are excited to start applying the lessons learned thus far to drive similar transformations in our newly engaged cities: Porto Alegre, Brazil; Kigali, Rwanda; and Tbilisi, Georgia.
New Foundation
Earlier in 2018, the UICC Board reflected on the most appropriate governance structure for C/Can going forward, given its experience to date and bold future ambitions. The Board concluded that launching C/Can as a standalone foundation with strong links to UICC would enable both organizations to achieve their missions through mutual support and collaboration. Both organizations are contributing to the same global ambition to reduce the global cancer burden and are delivering impact through different approaches. UICC will continue to unite and support the global cancer community, promote greater equity, and ensure cancer control remains part of the global health and development agenda. Meanwhile, C/Can aims to create an adaptable new blueprint for building a community of multi-sectoral stakeholders, enabling the diverse set of actors at the city level to work collectively to deliver solutions to improve the quality of infrastructure and services for cancer.
New board
A new and dedicated C/Can Board met for the first-time at the end of January, led by Chair Professor Sanchia Aranda, who continues her commitment to global cancer control having been the President of UICC for the last two years. Dr. Susan Henshall was appointed by the Board as C/Can Chief Executive Officer.
The C/Can team is very excited about the new period of development and change and remains fully committed to continue building on C/Can's achievements as the organization enters this next stage of growth in creating a world where cities are inspired to deliver quality, equitable cancer care for all.