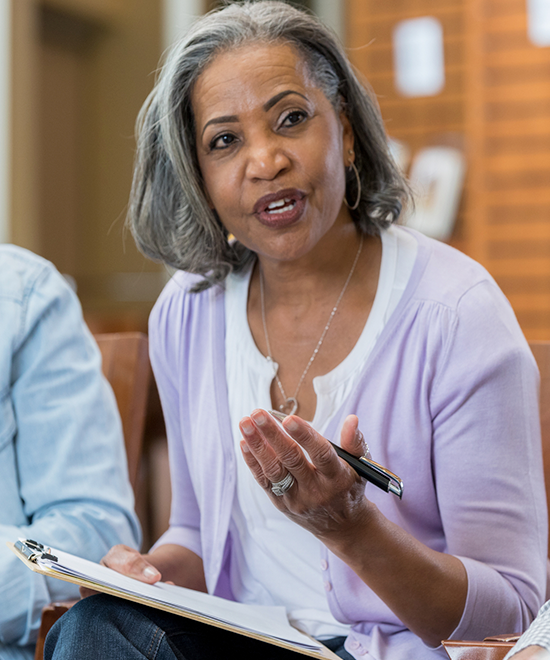 Ensuring quality and continuity 
The first instalment in C/Can's Inside Story series explains how the organisation's Responsible Data Framework is supporting city efforts to strengthen the quality and continuity of cancer care systems data.
"Regular, reliable data from health facilities and the resource systems that support them are central to ensuring availability and quality of health services" -WHO
High-quality, systems-level, cancer care data that is complete, accurate and available, is essential for the identification and prioritisation of cancer care gaps, development of context-appropriate solutions and policies, forecasting, resource allocation and measurement of progress and impact.  However, did you know that according to the International Agency for Research on Cancer (IARC) only one in five low- and middle-income countries has the necessary data to drive cancer policy?
A cornerstone of the City Cancer Challenge (C/Can) City Engagement Process is evidence-based decision making for improved access to quality cancer care.   As such, C/Can  strives to have the right processes, policies and validation systems in place to ensure that data quality, and its responsible use, is considered in all aspects of our work – across the organisation, our nine cities, and the wider C/Can network.
Defining policies, processes and accountability for improving data quality 
Launched in 2021, the first iteration of C/Can's Responsible Data Framework serves as an organisational handbook on data quality. It provides a common understanding of what defines quality data, sets out the procedures and processes to ensure good data quality management of all C/Can-related data, and serves as a practical guide on six core dimensions of data quality and indicators to measure them; a methodology for data quality control; and guiding principles around data governance. The document also includes an overview of data roles, responsibilities and institutional processes such as data collection and validation to ensure a consistent and rigorous approach across the organisation.
"A focus on improving the quality of data collected throughout the C/Can process, looking at the data's relevance, breadth, consistency, completeness and accuracy among other components, is a key pillar of  C/Can's Data Strategy and has been a priority for 2020-2021". Rebecca Morton Doherty, C/Can Director Policy and Global Impact
From framework to action: the case of Leon, Mexico 
In Leon, the data collection process for the city needs assessment was launched at the beginning of September 2021, when healthcare facilities were invited to contribute data via an online questionnaire on cancer care infrastructure, equipment, services, human resources, and the extent to which patients are placed at the centre of care. This marked the roll-out of C/Can's new data portal, custom-built based on learnings from C/Can's previous cities and leveraging best practices in data privacy, security, and quality, in collaboration with expert developers, Dure Technologies.
For the first time, a local C/Can data coordinator has also been recruited to support the City Manager in ensuring data quality standards are met. Additional measures in place to operationalise the Responsible Data Framework include:
Creation of a video tutorial to support data collectors in navigating C/Can's needs assessment questionnaire, data portal and quality control.
New functionalities to manage user access and data validation for data collectors from each facility, avoiding multiple entries from the same facility or department.
Creation of real-time data quality reporting dashboards showing the number of facilities that have completed the questionnaire, an average number of mandatory questions answered, and a number of sections completed by each facility.
"As Leon is the first city to roll-out the new data portal, we are systematically tracking reports of technical errors and queries raised by local data collectors, so that learnings can be leveraged to continually improve the portal and inform the process in future cities." Eduardo Padron, C/Can Data Coordinator, Leon, Mexico
Using a wider lens for "responsible" data management  
As we continue to invest in policies, processes and infrastructure to support data-driven decision-making across the organisation, it will also be important to consider the concept of responsible data beyond issues of security, quality and privacy.  Data responsibility also entails "a set of principles, processes and tools that seek to leverage data to improve people's lives in a responsible manner".   A well-developed concept in the humanitarian sector, this is considered essential to "ensuring equity in the on-the-ground impact of policy decisions and actions that rely on data. Inadequate or irresponsible handling of data does not only pose the risk of ineffectiveness; it can also negatively impact "data subjects" the data is supposed to serve." With a people-centred approach that responds to the specific needs of end-users including patients and healthcare professionals, at the heart of C/Can's model,  integrating this into future iterations of a Responsible Data Framework will be critical.
Stay tuned for our next story in the series, where we will reflect on early lessons from our data pilot projects taking place in the cities of Greater Petaling, Malaysia, Leon, Mexico and Tbilisi, Georgia throughout 2021-2022.