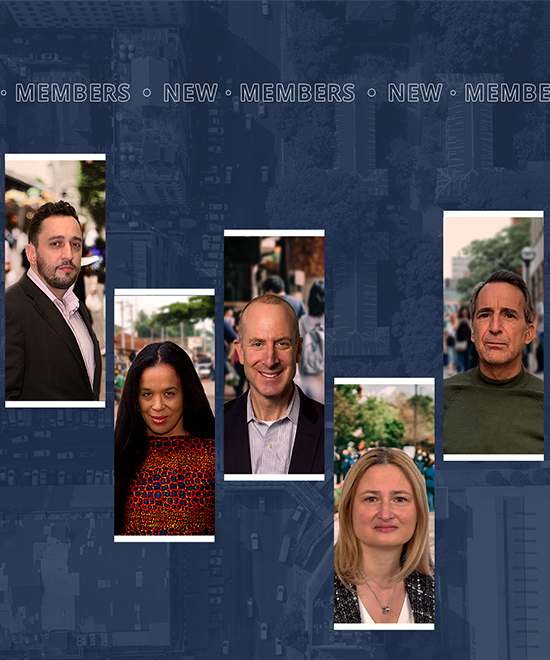 Following its October meeting, C/Can is pleased to announce the appointment of five new members to its Board of Directors, effective 2022.
"As we pursue our goal of a world with quality and equitable cancer care for all, I couldn't be more excited to have our new members join C/Can's Board of Directors," said Sanchia Aranda, Chair of the Board. "Their expertise across global technology, health financing and growth at scale will accelerate our drive to innovate in a way that's relevant to our cities and our partners"

Dr Susan Henshall, C/Can CEO, said: "The new Board reinforces C/Can's principles of multisectoral action bringing together individuals with collective expertise in cancer care delivery, health systems, digital, health financing and business development. I look forward to working with such a diverse and talented group of people, helping to lead C/Can into a stronger future."
Joining the Board are:
Passionate about creating sustainable social impact and with a focus on health finance, Dr Bennett has experience in bringing together investors, private and public healthcare, and innovative technology companies. This will deepen C/Can's ability to improve access to equitable cancer care. With a focus on quality, access, affordability, he has spent the past decade investing in, operating and building companies focused on delivering healthcare in LMICs.
With vast experience in emerging economies, working in B2B and life sciences multinationals, Ms Gizzi has successfully introduced innovative health solutions in emerging countries. Her experience shows that facilitating diversity in the workplace provides a broader range of perspectives to problem-solving. As well as helping C/Can navigate the dynamics of the countries where the organisation operates, she will help to ensure that the needs of patients continue to be front and centre.
A paediatrician, entrepreneur and technologist, Dr Mobisson's experience in data and behavioural science to achieve quality improvements in care for people living with NCDs in sub-Saharan Africa will help C/Can to catalyse large scale impact and expand the organisation's work in building sustainable change in healthcare delivery and quality cancer care. As a digital entrepreneur, Dr Mobisson will also bring her unique perspective to scale-up digital health solutions in C/Can cities.
A highly practiced CEO and non-executive director in the private sector, Mr Rivera Rio has extensive cross-sectoral experience in emerging economies in Latin America, Europe, India, the Middle East and Africa. He will use his deep knowledge of leading business transformation, operations and governance to help guide C/Can scale for impact and deliver greater value in C/Can cities and increase the Foundation's reach and value.
An experienced healthcare law practitioner, Mr Whitman will leverage his knowledge of private, NGO and government donors to continue expanding C/Can's reach globally, supporting cities to develop sustainable cancer programs and connecting it with a global donor network. His understanding of government affairs in LMIC will be critical in working with city, national and regional governments, where cancer services are fragmented or do not exist.

"The addition of these new board members complements our existing skills and experiences, and we are confident they will provide valuable perspectives as we continue to execute our strategy and build long-term value for cities in LMICs." said Susan Henshall.
C/Can is grateful for outstanding contributions made to the work of the organisation by outgoing members, Raúl Doria (Paraguay); Zipporah Ali (Kenya); Thomas Cueni (Switzerland); Kolleen Kennedy (United States); Mark Middleton (Australia); Yin Yin Htun (Myanmar); Adolfo Rubinstein (Argentina).
Commenting on the changes, Sanchia Aranda explained: "The move closes a circle for a crucial period during which the outgoing members have shown exceptional leadership and played a key role in the first phase of the organisation's growth that has seen it establish partnerships in nine cities. We thank the outgoing Directors for their contribution to C/Can and know we will enjoy an ongoing engagement with them on this important work"
C/Can supports cities around the world as they work to improve access to equitable, quality cancer care. Since its launch in 2017 by the Union for International Cancer Control (UICC), C/Can has developed a new model of addressing access to cancer care that, for the first time, leverages the city as a key enabler in a health systems response to cancer.