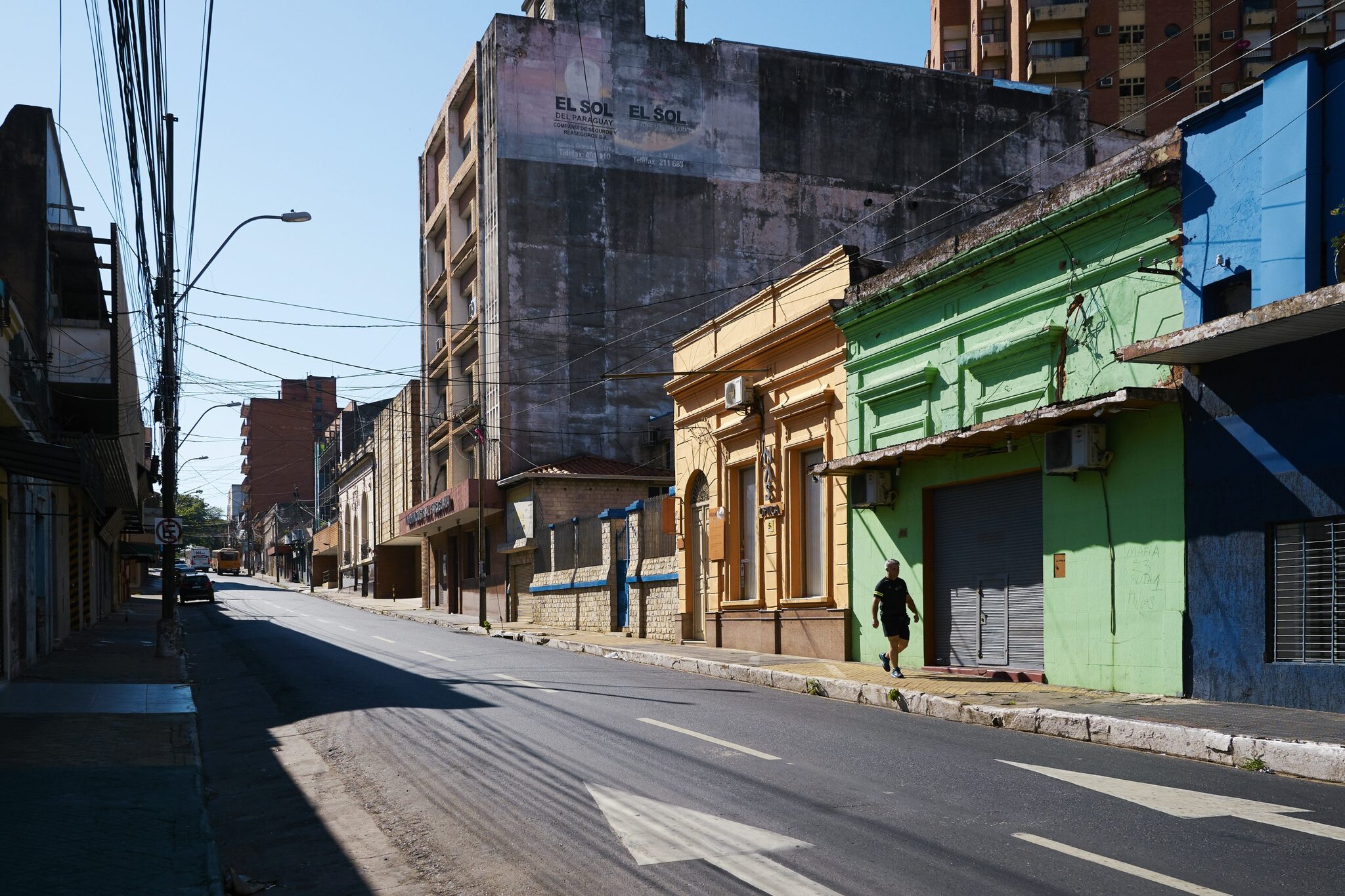 First "Policy Talk" webinar features two successful city-level examples of development and implementation of enabling cancer care policies in C/Can cities.
On 20 September City Cancer Challenge (C/Can) held the first of a series of "Policy Talk" webinars bringing together policy makers and key stakeholders from across C/Can's network of cities to discuss the opportunities and challenges of using policy to support improved access to quality cancer care.
Rebecca Morton Doherty, Director Policy and Global Impact, C/Can, introduced the series noting that "C/Can experience on the ground has generated a number of learnings on the importance of laws, regulations, procedures and practices relating to patient care, healthcare workforce, financing and insurance, health equity, drug availability, and digital health and privacy. Enabling policies in these fields are facilitating and accelerating the implementation of local cancer care solutions in our cities."
C/Can has witnessed this particularly in the areas of pathology, multidisciplinary care and access to essential cancer medicines. This first webinar, titled "Harnessing policies, laws and regulations to drive sustainable cancer care solutions in LMIC cities" featured two specific examples focused on Asuncion, Paraguay and Porto Alegre, Brazil.
"In both cities, local stakeholders – including civil society, government, healthcare professionals and academia – have leveraged the momentum of C/Can's projects to catalyse high level policy changes in these areas over the last three years." shared Rebecca.
Rebecca was joined by Dr Maria Fernanda Navarro, C/Can Regional Director, Latin America, who moderated a lively Q&A and discussion to elaborate on early learnings from the two C/Can cities.
Case study 1: Steps towards implementing the cancer law in Paraguay
Dr Nelson Mitsui, an oncological surgeon and senior advisor at the National Cancer Institute of Paraguay shared his experience in the process to develop the cancer law in Paraguay.
"When Asuncion, the capital of Paraguay, joined City Cancer Challenge in 2017, the city performed a needs assessment that revealed a highly fragmented health system, which had created a lack of interinstitutional coordination and costly and inequitable access to cancer care."
After reviewing the existing legal framework, local experts – including Dr Mitsui – prioritised the need to support a Cancer Law for Paraguay that would address these issues. "The proposal had already been developed before, but it was strengthened when C/Can arrived in Asuncion. C/Can was the glue that brought together stakeholders from different institutions – public, private and social security sectors – who have participated in the drafting of this law."
Only two years later, the president of Paraguay, Mario Abdo Benitez, enacted Law No. 6,266/2018, which provides for comprehensive care for people with cancer in Paraguay.
Next, Dr Maria Fernanda Navarro asked about the main barriers to implementation of the law. Dr Mitsui confirmed that there were multiple challenges, including the pandemic. "The pandemic had a significant impact on the frequency of meetings between the national advisory commission, slowing down efforts to ensure implementation of the law."
Dr Mitsui also shared insights into key strategies to enhance policy implementation.
"One key strategy is the decentralisation of cancer care. In Paraguay, cancer care was centralised in Gran Asunción (the central department), while other regions lacked services providing multidisciplinary treatment for cancer patients. By setting up reference hospitals and centres in 5 different areas of Paraguay, we ensured that patients receive treatment close to home, which can result in better patient outcomes while simultaneously reducing the financial burden."
Case Study 2: Harnessing policy to assure quality pathology in Porto Alegre, Brazil
When Porto Alegre joined C/Can in 2018, the needs assessment highlighted that pathology laboratories lacked standardised operating procedures and pathology lab reports. Local experts responded to these needs by prioritising the development of a Quality Manual for Pathology.
The document Quality Manual: Pathology in Focus was the result of multi-sectoral collaborative efforts, with contribution from experts across the country and from C/Can's international partner, the American Society of Clinical Pathology (ASCP). Importantly, the manual was also sent to all pathology laboratories across Porto Alegre, ensuring their collaboration in the review of the Quality Manual. This approach engaged not only pathologists from different institutions, but also policy experts from the public sector.
The early and close engagement of all local stakeholders was key to the development of the Pathology Quality Manual. In a series of audio files that will be available soon, Dr Fernando Ritter, Former director of health surveillance at the health department of Porto Alegre, has shared additional insights on the key challenges and lessons learned.
Lessons learned and next steps
The experiences of Asuncion and Porto Alegre highlighted key learnings on the challenges and good practices of implementing and scaling policy solutions for cancer care in cities in low- and middle-income countries (LMICs) including the need for:
Early engagement of all key stakeholders to ensure the multi-sectoral collaboration and commitment required to move policies to implementation;
Effective communications and dissemination strategies to ensure that cancer care policies are well known and understood.
This discussion was the first in a series of "Policy Talk" webinars planned for 2023 that will provide an opportunity for C/Can city stakeholders from across sectors to share their own experiences of harnessing policy for sustainable cancer care solutions. The efforts are part of C/Can's global initiative to map cancer care policy ecosystems and strengthen policy implementation in its cities. Ultimately, C/Can aims to ensure sustainable and scalable improvements in access to quality cancer care.
We take this opportunity to thank all of our existing C/Can partners for supporting this emerging area of work, and particularly Bristol-Myers Squibb and the Bristol-Myers Squibb Foundation.