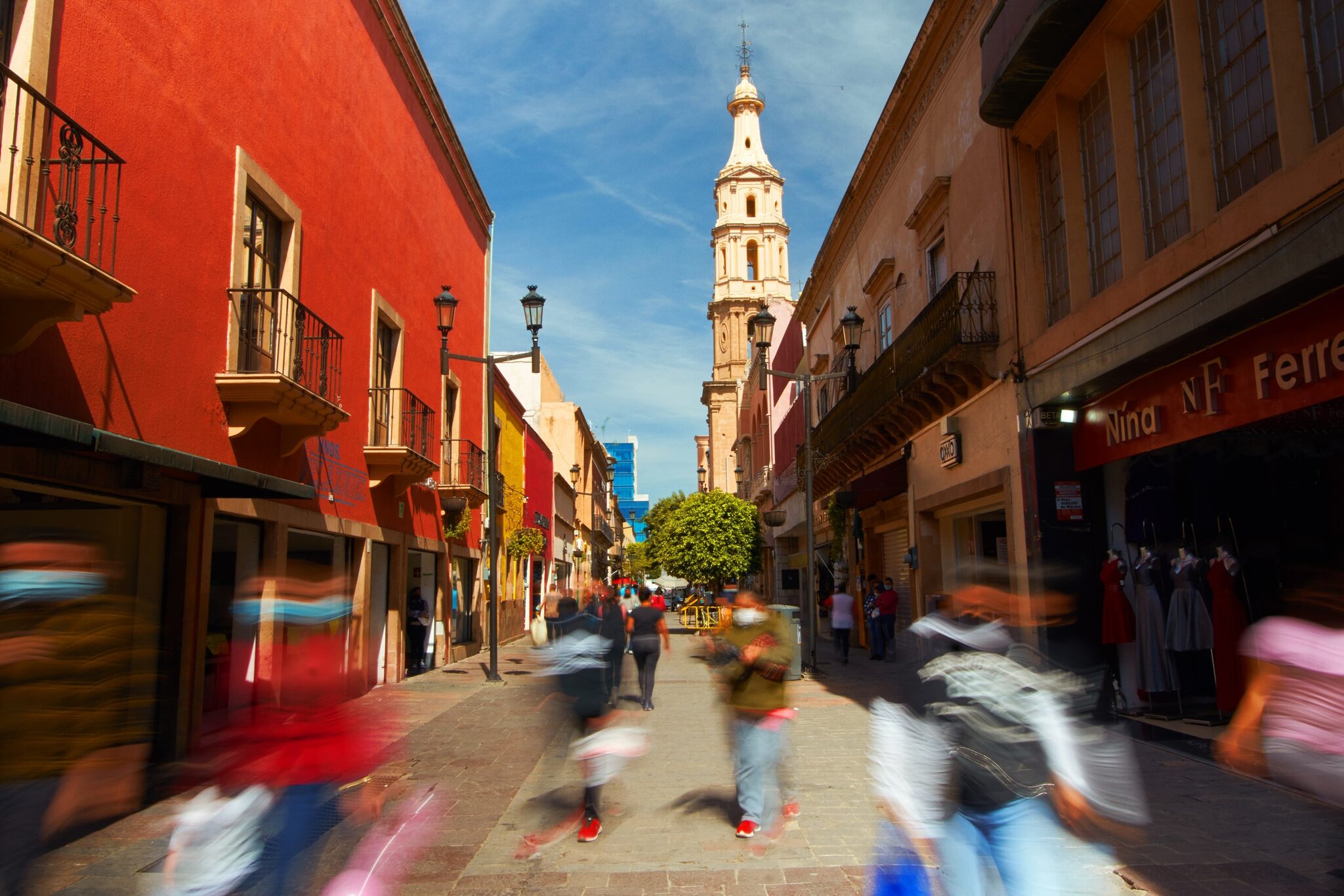 Challenges and solutions to improve cancer care in Leon
Challenges identified in the four main areas of cancer care, including diagnostics, treatment, quality, and community and patient access to cancer care.
Document is an opportunity to strengthen Leon's health system through prioritised areas and better communication and coordination among local stakeholders
Leon has completed its first milestone document, the city-wide Situation Analysis for cancer care report, detailing the needs and challenges the central Mexican city faces so that it can design, develop and implement sustainable cancer care solutions that respond to identified local needs.
The development of the Situation Analysis has been guided by Leon's multi-sectoral City Executive Committee (CEC), a body set up in conjunction with C/Can and made up from representatives of the main public and private institutions providing cancer care in Leon, along with local and national government, academia, scientific societies and civil society.
As the Health Secretary of Guanajuato, Dr Daniel Diaz, the Chair of the Leon CEC, explains:
"The CEC has overseen the city-wide needs assessment all C/Can cities undergo to identify the critical gaps and opportunities for improving access to quality cancer care. Leon city involved close coordination between specialists from different institutions and hospitals, along with a broader network of local experts who collaborated with topic-specific working groups to collect data, analyse and interpret the findings during the needs assessment phase to develop the Situation Analysis report."
The Situation Analysis is developed with data collected through the needs assessment process which in turn, has been guided by a questionnaire designed to systematically collect local data on the quality and capacity of cancer care services.
Data generated through the needs assessment process in Leon has highlighted challenges across the four core areas of cancer care:
Management and Quality of Cancer Services
Local Health System
Management and Information System and Database
Multidisciplinary Teams and Work Safety
Quality Assurance
Human Resources
Financing and Affordability
Cancer Diagnostic Services
Pathology
Radiology
Clinical Laboratory
Nuclear Medicine
Cancer Treatment Services
Systemic Treatment
Paediatric Cancer
Radiotherapy
Oncology Surgery
Palliative Care
Community and Patient Access to Cancer Services
Patient Navigation and Community Access
For example, among the main challenges identified in the area of Cancer Diagnostic Services are inadequate pathology infrastructure and a lack of homogenisation of pathology reports.
"In response, we have proposed designing a Pathology Development Plan for the city, and establishing the use of city-wide standardised reporting," explains Dr Mario Murguia, Head of the Pathological Anatomy Department and Associate Clinical Researcher at Highly Specialised Medical Unit (UMAE).
Regarding Cancer Treatment Services, the report highlights a lack of specialised services for some less common paediatric cancer services, as well as misalignment between supply and demand for radiotherapy services. "We would like to create a radiotherapy development plan for the city and the region that includes human resources, equipment, trainings and short, medium and long term projections to increase access to quality radiotherapy services", explains Dr Sharon Ortiz, Radio – Oncologist at Hospital Angeles León.
Lack of standardisation, homogeneous regulations, unification of criteria or protocols were some of the main challenges identified in the Local Health System.
"We have to define a way to achieve inter-institutional referral systems between institutions and develop a strategy that allows standardised dissemination of city-wide early diagnosis programmes," says Dr. Ernesto Garcia Caratachea, Health Director for the Municipality of Leon.
Management and Quality of Cancer Services is an area where constraints due to centralised decision-making were identified as a key challenge.
Among the challenges identified in terms of Community and Patient Access to Cancer services, were insufficient information for patients, barriers to timely diagnosis, and scarce financial resources, leading to insufficient coverage for patients.
"Out-of-pocket expenses and treatment discontinuation is a problem: we will conduct a study to develop a special model looking at the potential contribution of the private sector," explains José Carlos Gutiérrez-Niño, General Director of the Mexican Association for the Aid of Children with Cancer.
In conclusion, María Fernanda Navarro, C/Can's Regional Director for Latin America, highlights how the C/Can initiative in Leon has provided an opportunity to transform how the different parts of the local and state health care system addressing cancer work together by communicating and coordinating efforts towards the same goal:
"The leadership shown by the CEC and the commitment of the city's cancer professionals is generating greater confidence in the city's ability to play a role in this process, where local empowerment is needed to bring about changes in the regional and national cancer care landscape."
The Leon Situation Analysis provides a picture of the city's cancer care challenges and potential solutions. It also summarises the initiatives that have taken place since Leon joined City Cancer Challenge. The report includes the recommendations from local professionals and experts on ways to address the challenges identified, taking into account the local context and the city and state needs. The Executive Summary with the high-level review of the findings can be found here