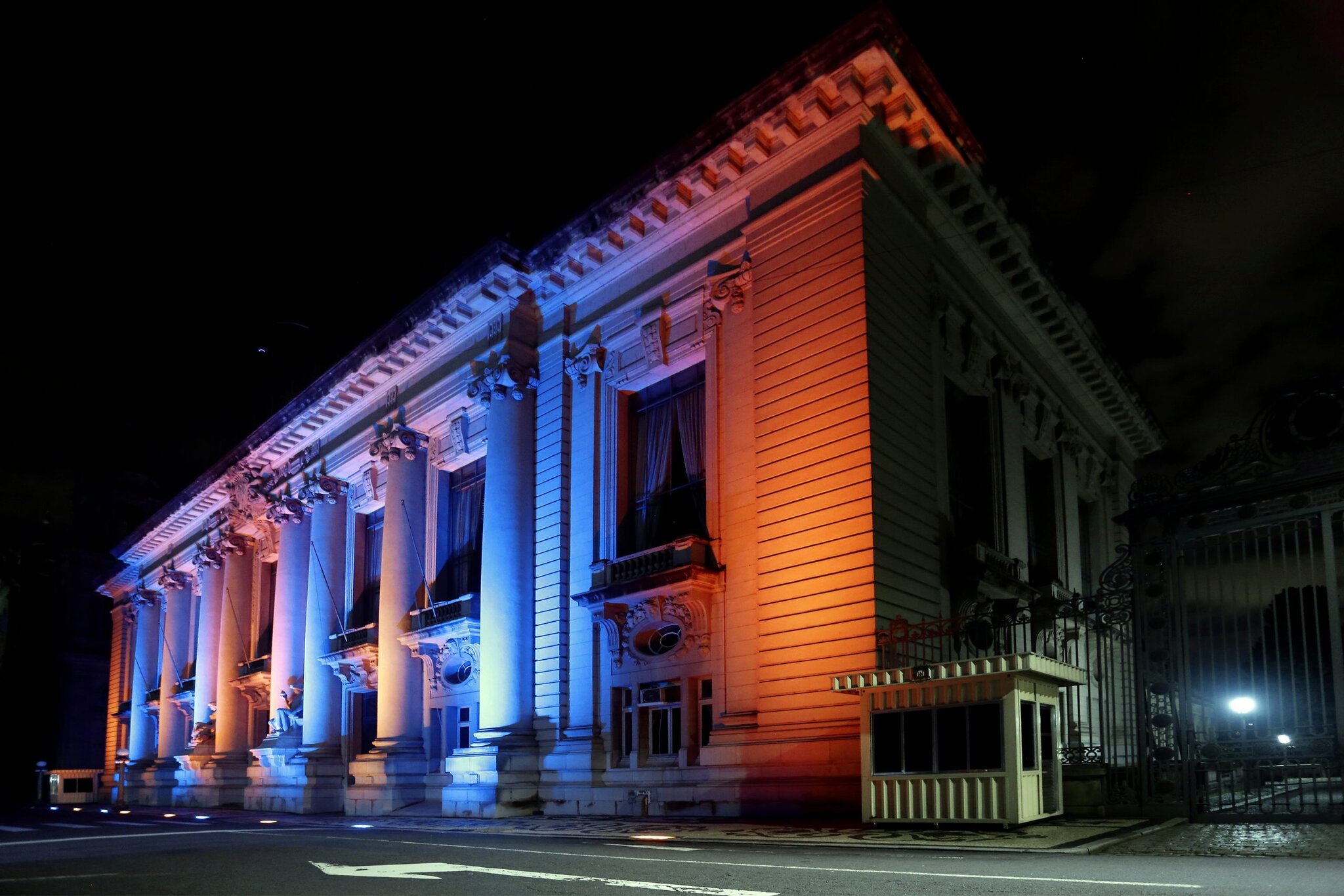 World Cancer Day 2022, which took place on Friday, February 4, marked the start of a three-year campaign to address the need to provide equitable cancer care in low- and middle-income countries (LMICs). The campaign's theme, "Close the Care Gap", recognises the power of knowledge and challenges assumptions. This first year of the campaign will raise awareness about the lack of equity in cancer care and explain the barriers that prevent many people around the world from accessing services and receiving the care they need, as well as how these barriers often reduce a person's chance of surviving cancer.
"C/Can is proud to join the UICC's Close the Care campaign by putting the spotlight on the critical need for quality and timely cancer diagnosis in LMICs so as to close the cancer care gap", said C/Can CEO Dr Sue Henshall.
In an article, published on World Cancer Day in the American Society for Clinical Pathology (ASCP)'s online magazine, CriticalValues.org, Dr Henshall shed light on the long-standing barriers that impede access to timely and accurate diagnosis for so many people living in countries where resources are limited.
In response, C/Can is spearheading the launch of the Global Coalition for Cancer Diagnostics, an initiative to bring together government, civil society, the private sector and healthcare professionals to collectively identify, enable and accelerate the sustainable development of cancer diagnostic solutions and technologies. The Coalition is a direct response to a call for more inclusive, targeted and collective action in driving access to equitable diagnostics.
Due to the pandemic and the need for vigilance given the ongoing high levels of contagion, C/Can's ability to organise large-scale events to mark World Cancer Day, as in previous years, was severely restricted, but many places managed to find a way to project public places in the colours of World Cancer Day, blue and orange.
Africa
Kigali, Rwanda
The Rwanda Biomedical Centre held a week-long schedule of events to mark World Cancer Day. On 4 February 2021, a Webinar was hosted on cancer prevention and control in Rwanda, followed by a press conference on Rwanda's efforts towards cancer prevention and control. The day closed with an evening event attended by celebrities and public figures that included testimonies of cancer survivors and a call for cancer care access for everyone.
Kumasi, Ghana
In collaboration with the Ministry of Health and the Ghana Health Service, C/Can Kumasi hosted a World Cancer Day themed Closing the Cancer Gap that included talks on the causes and treatment of cancers, as well as different types of cancers. The main event took place at the Kumasi City hall, which featured a breast screening exercise.
Nairobi, Kenya
Events to mark World Cancer Day were held in Mombasa and Nairobi. The Ministry of Health issued a series of tweets emphasising the importance of cancer screening and monitoring lifestyles.
In the run-up to February 4, an event was held to mark the completion of training for 300 healthcare workers on cervical cancer screening.
In conjunction with the Prisons Department of Kenya, health workers from prison facilities across the country are undergoing joint training in Nairobi.
At the same time as adults are being encouraged to receive COVID-19 vaccination, girls aged 10-14 years are advised to receive the HPV vaccination.
Europe
Tbilisi, Georgia
On World Cancer Day, Tbilisi joined other C/Can cities in raising awareness about the need to improve access to cancer care through a range of activities that included lighting up the Georgian capital's television tower.
Latin America
Cali, Colombia
Cali marked World Cancer Day by launching a city-wide awareness campaign based on the slogan "Opening doors and closing gaps". In the evening, emblematic sites of the city such as El Cerro de las Tres Cruces, Cristo Rey, City Hall, La Tertulia and the Municipal Health Secretariat were emblazoned in orange.
The heads of medical facilities in multiple cities in the southwestern region of Colombia, led by Cali, along with benefit plan management companies and the Secretaries of Health (department and city) recorded short videos within their institutions, which were edited into a single video shared on social media with the message "Opening doors, closing gaps."
Similarly, different health institutions joined in intensifying primary and secondary prevention activities such as health education and screening for cervical and breast cancer, with sessions during the day that facilitated free access.
Asuncion, Paraguay 
The Ministry of Public Health and Social Welfare of Paraguay, through its digital channels, mentioned that in commemoration of World Cancer Day, the first Breast Cancer Diagnosis and Treatment Guide will soon be launched, a C/Can initiative developed by a multisectoral team, with international technical support.
The National Cancer Institution and the National Cancer Program illuminated in blue and orange the Government Palace and the corporate buildings of ITAIPU BINACIONAL, a joint Brazilian-Paraguayan project and world leader in the production of clean and renewable energy.
The Executive Committee of the city of Asunción and various health sectors produced a series of posters and short videos reflecting this year's World Cancer Day theme, Closing the Care Gap.
Porto Alegre, Brazil
The façade of the Palácio Piratini, Rio Grande do Sul's State Government Official Building was lit up in blue and orange, as was the Assembleia Legislativa (State Parliament), to promote awareness about World Cancer Day.
The Mayor of Porto Alegre, Sebastião Melo, broadcasted a video with a call to action to invite the population to increase their knowledge about cancer and early diagnosis, crucial for Porto Alegre as cancer is the second cause of death in the city.
Leon, Mexico
To commemorate World Cancer Day the city lit up, in blue and orange,  one of the most important highways: Distributor Road "Juan Pablo II" and the General Hospital of Leon. In addition, the Mayor of the city of Leon showed her commitment by reminding everyone to adopt a more healthy lifestyle to reduce risks, and the Health Institutions Director followed suit. The Secretary of Health of Guanajuato, via press release, informs that for this year it maintains strategic alliances with the health and private sectors to offer the best care practices in the treatment of different types of cancer such as the City Cancer Challenge initiative.
Arequipa, Peru
A press conference was held at the Chamber of Commerce and Industry of Arequipa with health care teams, and representatives from universities and the public and private sector.
Asia
Yangon, Myanmar
Shwe Yaung Hnin Si Cancer Foundation organised a Close the Care Gap virtual workshop in collaboration with Pun Hlaing Hospitals, the Pink Rose Breast Cancer Patient Support Group and Roche Myanmar to identify the gaps in providing access to early detection of cancer, develop a strategic plan and then how to put it into action, with milestones, especially leveraging digital technology as an enabler.
Greater Petaling, Malaysia
For the second year running, the Malaysian Ministry of Health and the National Cancer Institute are organising a World Cancer Day Virtual Run with 5, 10, and 21 km events from 4-28 February.
The University Malaya Medical Centre's (UMMC) World Cancer Day Week 2022  will take place 17-20 February. It will consist of a series of exhibitions at the UMMC's main concourse area. There will be a series of talks in a public forum happening on the 19 February and the highlight of the week will be the virtual fitness marathon, a four-hour non-stop exercise tailored to cancer survivors' ability on 20 February.
Selangor Football Club (SFC) held a cancer awareness campaign in conjunction with World Cancer Day at the Sunway Pyramid Convention Centre on 4 February 2022. SFC also announced the launch of the new season 'away' jersey for their 'Let's Cope with A Neon Hope' campaign in conjunction with World Cancer Day.