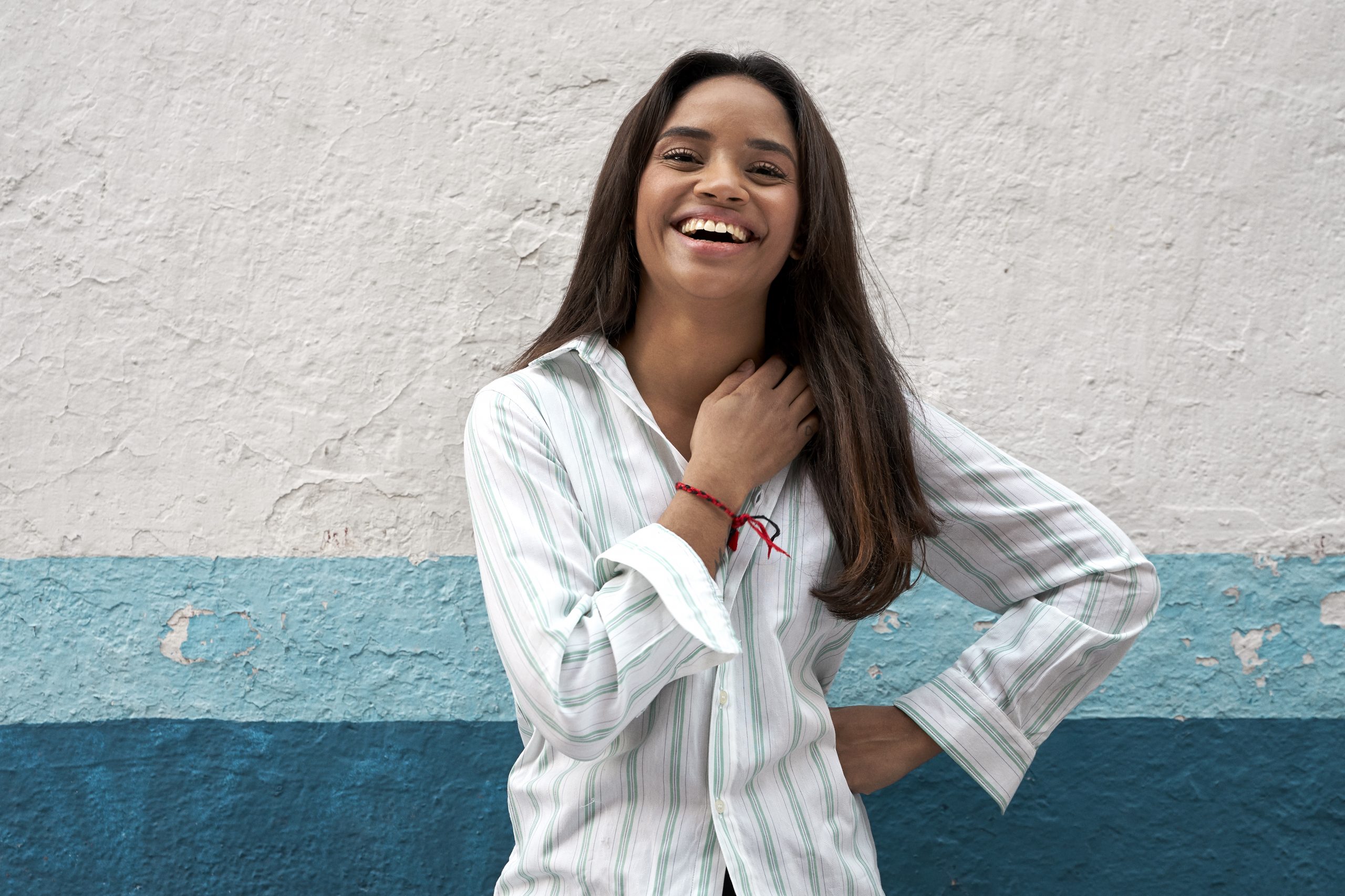 C/Can and ASCO join forces through the Leadership Programme for Women in Oncology (LPWO) to overcome challenges and barriers faced by women in oncology
"By investing in women, we invest in a sustainable future."
Nominees for LPWO share their hopes and goals
City Cancer Challenge Foundation (C/Can) is pleased to announce the candidates selected for the Leadership Programme for Women in Oncology (LPWO). This ground-breaking programme, a joint collaboration between the American Society of Clinical Oncology (ASCO) and C/Can, brings together 10 mid-career women oncologists from C/Can cities: Cali (Colombia), Asuncion (Paraguay), Kumasi (Ghana), Kigali (Rwanda), Tbilisi (Georgia), Porto Alegre (Brazil), Greater Petaling (Malaysia), Leon (Mexico), Arequipa (Peru) and Nairobi (Kenya).
Joining the LPWO are:
Dr Livia Martínez (Arequipa)
"Thanks to the work of ASCO and C/Can, I look forward to acquiring new skills to improve cancer care and improve access to quality treatment in Arequipa. I want to generate lasting positive change and encourage other women from the public and private sectors of my community to meet this objective."
Dr Jazmin Servin Brizuela (Asuncion)
"In Paraguay, we still have no paediatric palliative care units, so this programme will be of vital importance to give me the necessary skills to develop and promote this vital area and thus improve the quality of care and quality of life for patients with complex chronic diseases and their families."
Dr Carolina López Ordóñez (Cali)
"I look forward not just to learning new skills on this programme, but also to sharing experiences with other women oncologists. This is a unique opportunity for me to contribute to my community by creating strategies for cancer patients."
Dr Suniza Jamaris (Greater Petaling)
"Investing in leadership development is the best way to make an impact on an organisation. Being selected to represent Greater Petaling will allow me to fine-tune my leadership skills and empower individuals around me to accomplish their goals. By investing in women, we invest in a sustainable future."
 Dr NDOLI Diane Andrea (Kigali)
"This is a great opportunity for me and my other female colleagues in the C/Can network and will help women leaders in oncology to drive change in their field. After completing the programme I will have the skills to contribute to providing high-quality, affordable, accessible cancer care."
Dr Vivian Paintsil (Kumasi)
"I am looking forward to developing my leadership skills so I can make my team more effective. I intend to mentor other younger women working in oncology in Kumasi in developing their leadership skills."
Dr Karina Senyase Zamarripa Martinez (Leon)
"I am very excited about this opportunity to share experiences and learn with colleagues from other countries. I want to use my new leadership abilities to motivate my colleagues, hospital authorities, non-governmental organizations and decision makers to implement programmes to improve the early detection, adequate diagnosis and rapid access to treatment of patients with cancer."
Dr Helena Musau (Nairobi)
"I am very excited and thankful for the opportunity to represent Nairobi city at the LPWO. I am looking forward to learning from the experiences of other cities and exploring innovative ways to improve disparities in cancer care."
 Dr Fernanda Casarotto (Porto Alegre)
"Joining the LPWO is an incredible opportunity both for my individual career and for my community, allowing us to move forward with great ideas and collaborations. This project will create a global network of female leaders who, together, will assemble strategies for cancer control in C/Can cities."
 Dr Marina Maglakelidze (Tbilisi)
"I am confident that this joint ASCO and C/Can project will be very useful. Participating in the LPWO is a great opportunity to meet interesting people, develop a deeper awareness of leadership strengths and an understanding of how leadership concepts apply to everyday situations in settings around the world."
Commenting on the confirmation of the 10 candidates, ASCO Chief Medical Officer Dr Julie R. Gralow said: "This programme lays the foundations for the creation of a network of female leaders in cancer care. By focusing on strengthening the key power skills of women oncologists in LMICs, we can generate lasting change in their cancer care sectors."
Isabel Mestres, C/Can's Director of Global Public Affairs, said: "Women oncologists play a key role in every aspect of C/Can's work in its network of cities. However, at the wider level, we know that while women represent some 70% of the global health and care workforce, estimates suggest they occupy barely a quarter of leadership positions. The LPWO programme aims to change that."
What's Next?
Next month, the LPWO will start face-to-face meetings during the World Cancer Congress (18-20 October 2022) in Geneva, providing an opportunity for participants to meet, discuss and work on their individual projects. In the coming year, participants will attend a total of six virtual monthly sessions, hosted by ASCO, that will focus on elaborating and strengthening the leadership skills they need to achieve meaningful transformation in cancer care.
The programme will close with an in-person meeting at the 2023 ASCO Annual Meeting in Chicago, but participants will have the chance to partner with ASCO Alumni who will offer mentorship to support and advise them in their continued professional development.
The LPWO is part of C/Can's efforts to enhance the capacity of local healthcare professionals. By creating an international network and community of women leaders, C/Can and ASCO seek to generate a multiplier effect that will pave the way for a new generation of women.
Find out more about the LPWO and the successful candidates here.
 C/Can would like to thank Roche for their continued support with this initiative