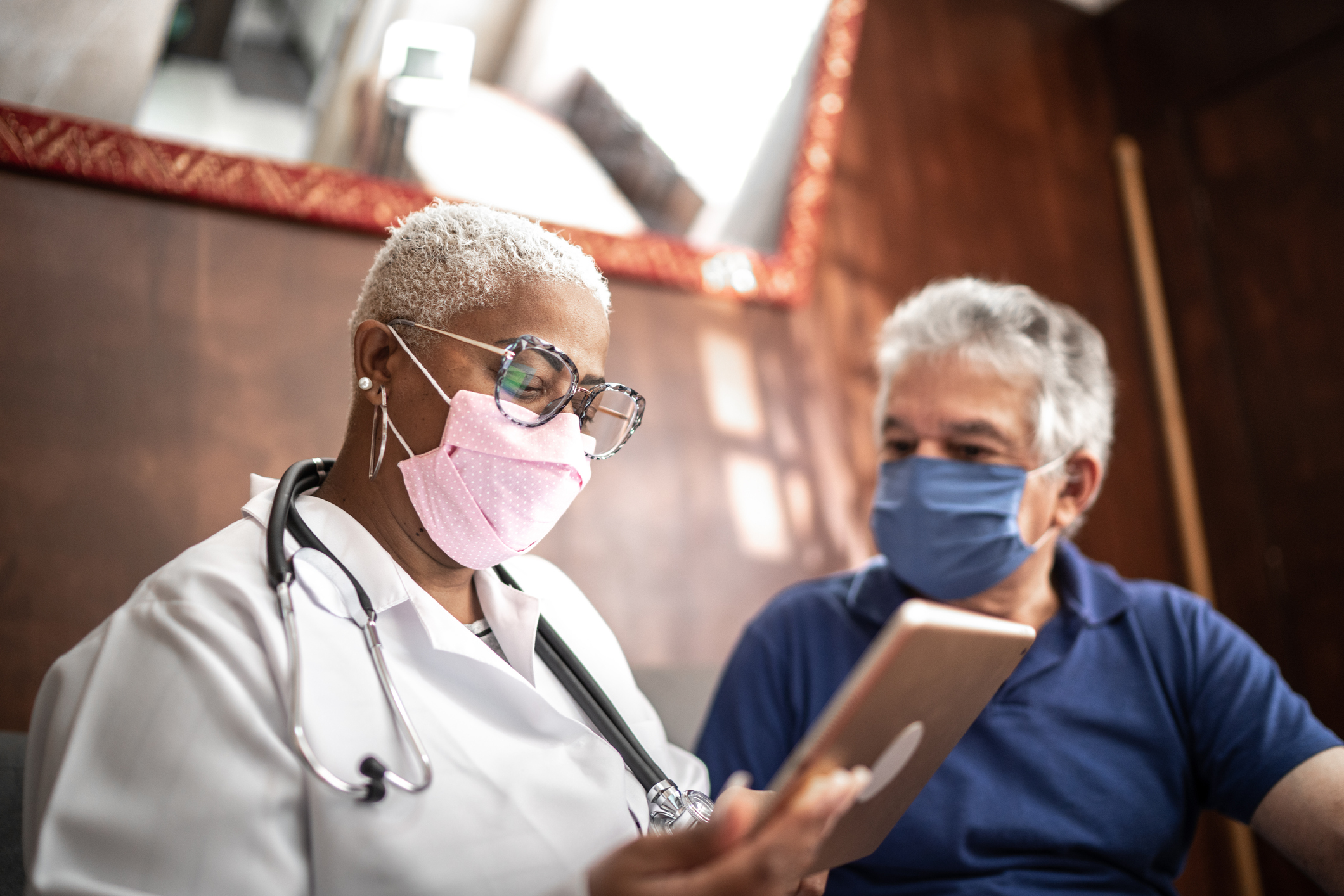 How C/Can is building data capacity to deliver evidence-based cancer care solutions in LMICs. 
Key lessons: engaging the right stakeholders improves data quality, asking the right questions helps target  data collection, and creating a safe data environment is essential
Partners and city stakeholders share input on C/Can's next phase of work
Last month C/Can took a major step forward with its strategy, launched in 2020, to build data capacity, the key to improving delivery of evidence-based cancer care solutions throughout its global network of cities.
On June 7, C/Can brought together more than 50 stakeholders and partners from across the world to take part in a virtual dialogue to share progress, challenges and lessons learned from the two-year data strategy, which focused on three core priorities:
improving the quality of systems-level data for cancer diagnosis, treatment and care collected through the C/Can city engagement process
developing the data infrastructure and governance required to effectively store, manage, analyse and share C/Can data
identifying specific use-cases for leveraging C/Can data to generate actionable insights for stakeholders
During the same period, by harnessing the expertise of its global network, and with support from partners like MSD and Roche, C/Can has launched a Responsible Data Framework to improve data quality, rolled out a  custom-built data portal to support the collection of cancer care systems data, and strengthened its data analysis and visualisation capacity to better support local experts in the analysis and prioritisation of cancer care gaps.
During the virtual dialogue, Rebecca Morton Doherty, C/Can's Director of Policy and Global Impact, was joined by Gam Dias, a senior data strategist with expertise in analytic products and big data transformation—and an advisor to C/Can:
"For organisations on a mission, like C/Can, data is absolutely critical. The technology and the techniques to create, collect, process, and analyse the data are continually advancing. We see data as one of the unique assets of C/Can that enables us to help deliver the mission in supporting C/Can cities and beyond."
Responding to participants' questions and comments, the pair focused on three key lessons learned over the last two years, the first of which is that engaging with the right stakeholders improves data quality.
C/Can's experience in cities like Leon, Mexico, shows the value of interaction with local stakeholders before, during and after data collection processes. For example, in Leon, a local data coordinator developed video guidance materials to recap key objectives and provide practical tips on using the data platform, while for the first time, the organisation worked closely with a data analytics and visualisation agency to refine the presentation of data to city stakeholders.
As Rebecca Morton Doherty explained, the flexibility to adapt C/Can's data collection processes to reflect local nuances around who owns, understands and has access to cancer care data has proved crucial:
"Experience in C/Can's first cities has shown that ensuring high quality data relies on mapping and engaging the right stakeholders to collect this data."
The second lesson that was emphasised during the virtual dialogue is the importance of staying focused and asking the right questions so as to target data collection.
As one of the dialogue participants pointed out:
"Data is a resource-intensive activity, which is why it is essential to be as targeted as possible. Mindful of the data capacity in the contexts in which we work, it is important to be as targeted as possible, focusing on the question we want to answer, rather than starting with data and developing insights based on what is happening."
In parallel to reviewing its data infrastructure and governance,  C/Can has also prioritised continuous reviewing and updating of its needs assessment process: what questions are being asked to build a snapshot of city-wide access to equitable, quality cancer care? What metrics are being used to assess the quality of care? How relevant and feasible are they? To this end, in March 2022, C/Can joined forces with the Institute of Cancer Policy, King's College London to lead a comprehensive review of the questionnaire that will support C/Can to assess access and quality in a longitudinal manner, and allow for high-level comparative analyses across cities.
The third lesson learnt over the last two years of C/Can's data strategy is the importance of creating a safe data environment.
"Addressing issues around trust and transparency has been a common challenge in C/Can's first cities", explained Rebecca Morton Doherty. "Developing a purpose-built data platform for the needs assessment wherein data security and access could be carefully managed was an important first step.  Reinforcing the message that institutional level data would only be shared in aggregate with the objective of creating a city-wide picture, rather than pinpointing individual cancer care institutions, was  also important to building trust with and among local stakeholders."
The virtual meeting also gathered input on emerging areas of focus for the next phase of the data strategy, which will run from 2023 to 2027.  This will leverage C/Can's unique cancer care datasets to generate insights that support the planning and implementation of quality, equitable cancer care in cities in low- and middle-income countries.
With this in mind, C/Can will scale up data collection and analysis capacity to serve more cities, as well as increasing its ability to generate value through data, and create a data-sharing platform for cities currently outside the C/Can network.
Over the next 6 months, C/Can will continue to work with its network of experts and partners to develop a clear roadmap and resourcing plan for 2023-2027 to operationalise this vision.
In the meantime, for much more detail on C/Can's data strategy, read the full report here.