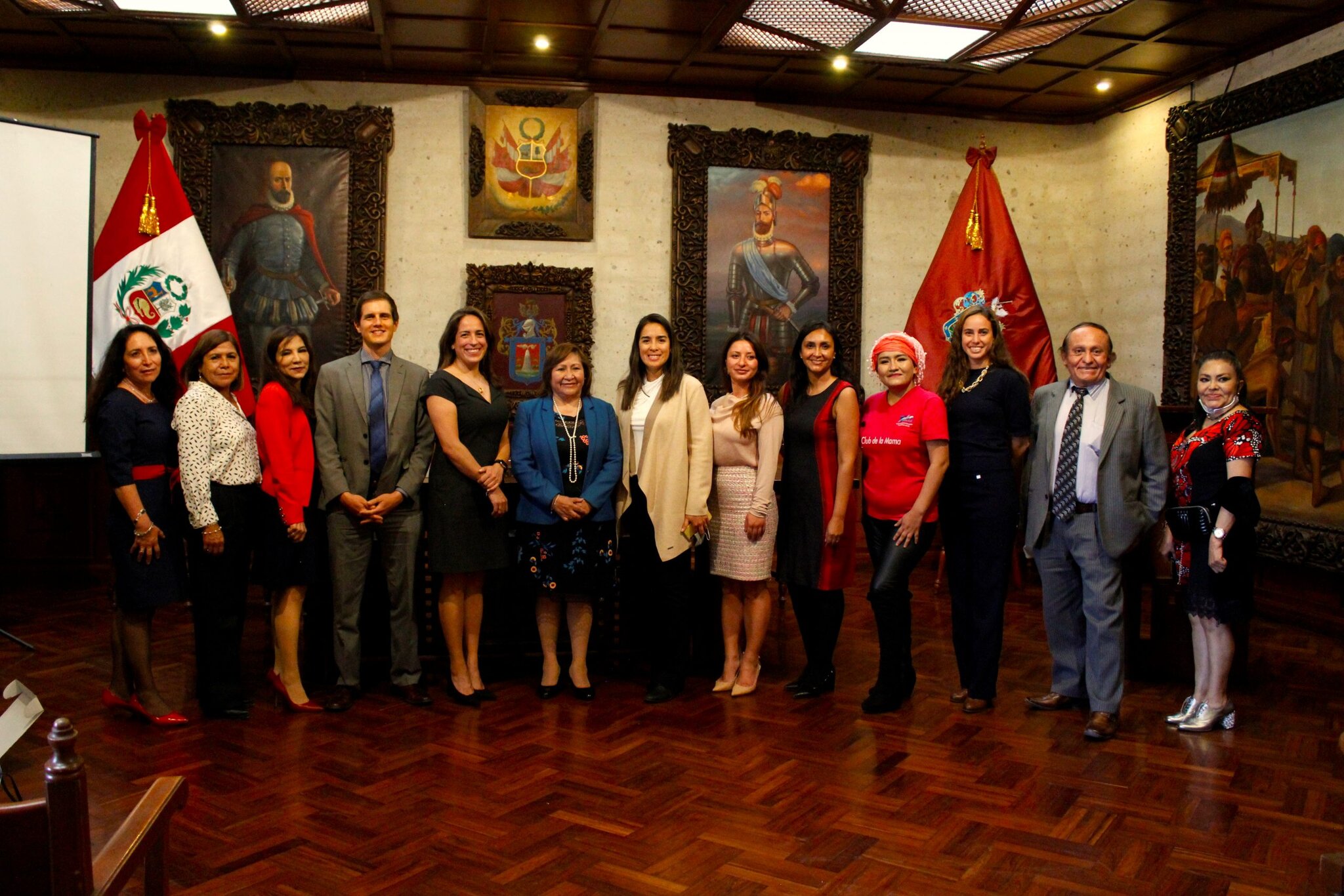 Arequipa, in Peru, is the tenth city to join the C/Can global network of cities working together to improve access to quality cancer care.
Arequipa becomes the fifth C/Can city in Latin America, alongside Asuncion, in Paraguay, Cali, in Colombia, Leon, in Mexico, and Porto Alegre, in Brazil.
May 3 saw the fruition of months of close coordination with the signing in Arequipa of a Memorandum of Understanding between City Cancer Challenge Foundation (C/Can), the Regional Government of Arequipa, the Regional Health Management Arequipa, the Southern Regional Institute of Neoplastic Diseases, the Provincial Municipality of Arequipa and the Southern Branch of the Peruvian Society of Medical Oncology.
The signing of the MoU formalises C/Can's commitment to encourage and support Peru's second city to lead in improving the health of its population, while reducing inequalities in access to quality cancer care through a network of multi-sectoral partners.
"Peru's health sector is implementing structural changes to fight cancer in an organised and integrated manner, so this MoU is a propitious moment to strengthen our work in reducing the burden of this disease," said Juan Carlos Delgado Echevarría, the head of the Ministerial Cabinet of the Peruvian Ministry of Health.

María Fernanda Navarro, C/Can's regional director for Latin America welcomed the signing, explaining: "As of today, a shared commitment has been made to work through effective and significant alliances to build a healthier and more sustainable community to meet the UN's Sustainable Development Goals and the global ambition of reducing premature deaths from non-communicable diseases, including cancer, by one third by 2030."
The signing ceremony was attended by some 130 representatives from a broad spectrum of organisations, including Peru's Health Ministry, local authorities, clinics and hospitals, professional associations, universities, scientific societies, business entities, associations of cancer patients and their families, NGOs, the public, private and civil society sectors, all focused on the goal of improving access to cancer care in the city of Arequipa. Also in attendance was the Executive Director of the Health Ministry's Directorate of Cancer Prevention and Control, Victor Palacios Cabrejos, as well as members of the C/Can team.
 Going forward
Over the next months Arequipa will launch the C/Can City Engagement Process, whereby over the course of two-to-three years, local stakeholders will identify,  plan and execute priority cancer care solutions adapted to the city's resources.
At the same time, a multisectoral governance body, known as the City Executive Committee (CEC), will be created. Composed of approximately 15 high-level decision-makers, the CEC is tasked with ensuring that all relevant stakeholders are informed and engaged, while advocating for political commitment, ensuring that the city process is aligned with existing local and national initiatives, supporting a robust, data-driven process and providing guidance
We would like to take this opportunity to thank all C/Can partners, especially Alafarpe and Astellas, for their support in this initiative.