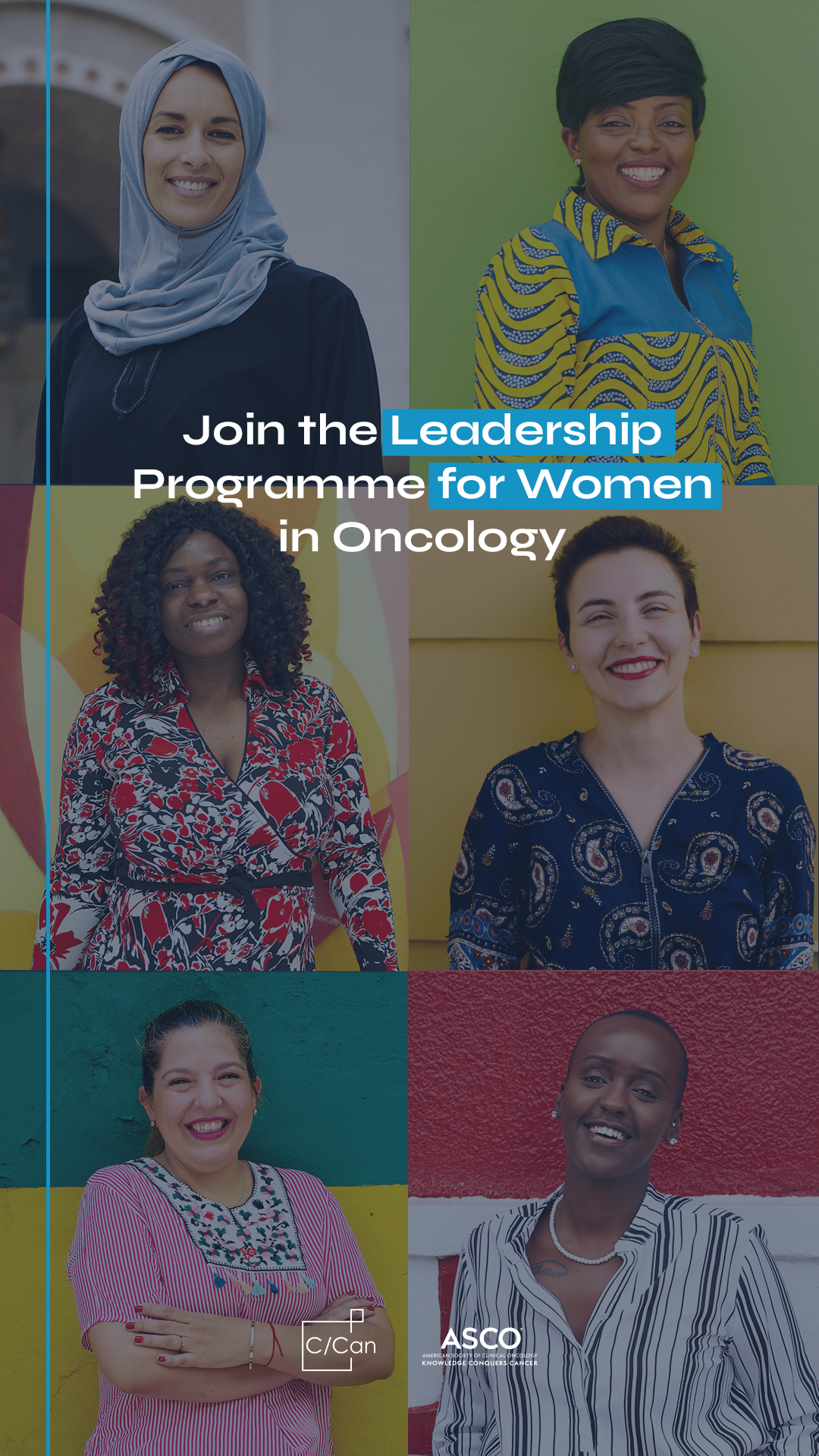 C/Can and ASCO to advance gender equality in oncology leadership with new programme
Due to high demand, we've extended the deadline for LPWO applications. New deadline is Sunday, 26 June 2022.
Fostering the creation of the next generation of women leaders in oncology
The American Society of Clinical Oncology (ASCO) and City Cancer Challenge Foundation (C/Can) have joined forces through "The Leadership Programme for Women in Oncology" (LPWO). C/Can and ASCO  will offer places for up to 10  women oncologists from Cali (Colombia), Asuncion (Paraguay), Kumasi (Ghana), Kigali (Rwanda), Tbilisi (Georgia), Porto Alegre (Brazil), Greater Petaling (Malaysia), Leon (Mexico), Arequipa (Peru) and Nairobi (Kenya), to strengthen leadership mindsets and power skills of agents of change so they can advance cancer treatment and care in low and middle-income countries (LMICs).
The programme will be fully funded, covering tuition fees and the cost of accommodation and living expenses for all participating professionals.
 Who is eligible for the programme?
Women-only applicants who are fluent in English will need a record of community involvement in civil society organisations and be mid-career physicians (MD, DO, or international equivalent) working in oncology, with their final sub-speciality training completed no later than 2014. They will also require a letter of support from a supervisor or senior member from their institution or practice endorsing their application, and will be ready to commit to participating in monthly virtual learning sessions, developing their individual projects, and travelling for the two in-person meetings to be held in October 2022 in Geneva, Switzerland, and in June 2023, in Chicago, United States.
All applications must be submitted online and in accordance with the requirements and instructions in the Request for Applications.
The online application opens on 9 May 2022 and must be submitted by 11:59 pm EST on 13 June 2022.
Finalists will undergo a brief virtual interview during June and July, and final notifications will be sent to applicants by 3 August 2022.
Creating a network of women who will lead change in oncology
The LPWO will help prepare 10 mid-career women oncologists in LMICs to lead change in the cancer care sector by improving their leadership effectiveness and generating lasting personal and professional change. This programme will foster the creation of a network of female leaders in cancer care who can pave the way for a new generation of women. The programme will focus on the strengthening of key power skills for change-makers.
For more information please visit the programme site.
We would like to take this opportunity to thank all C/Can partners, especially Roche, for their support in this initiative.