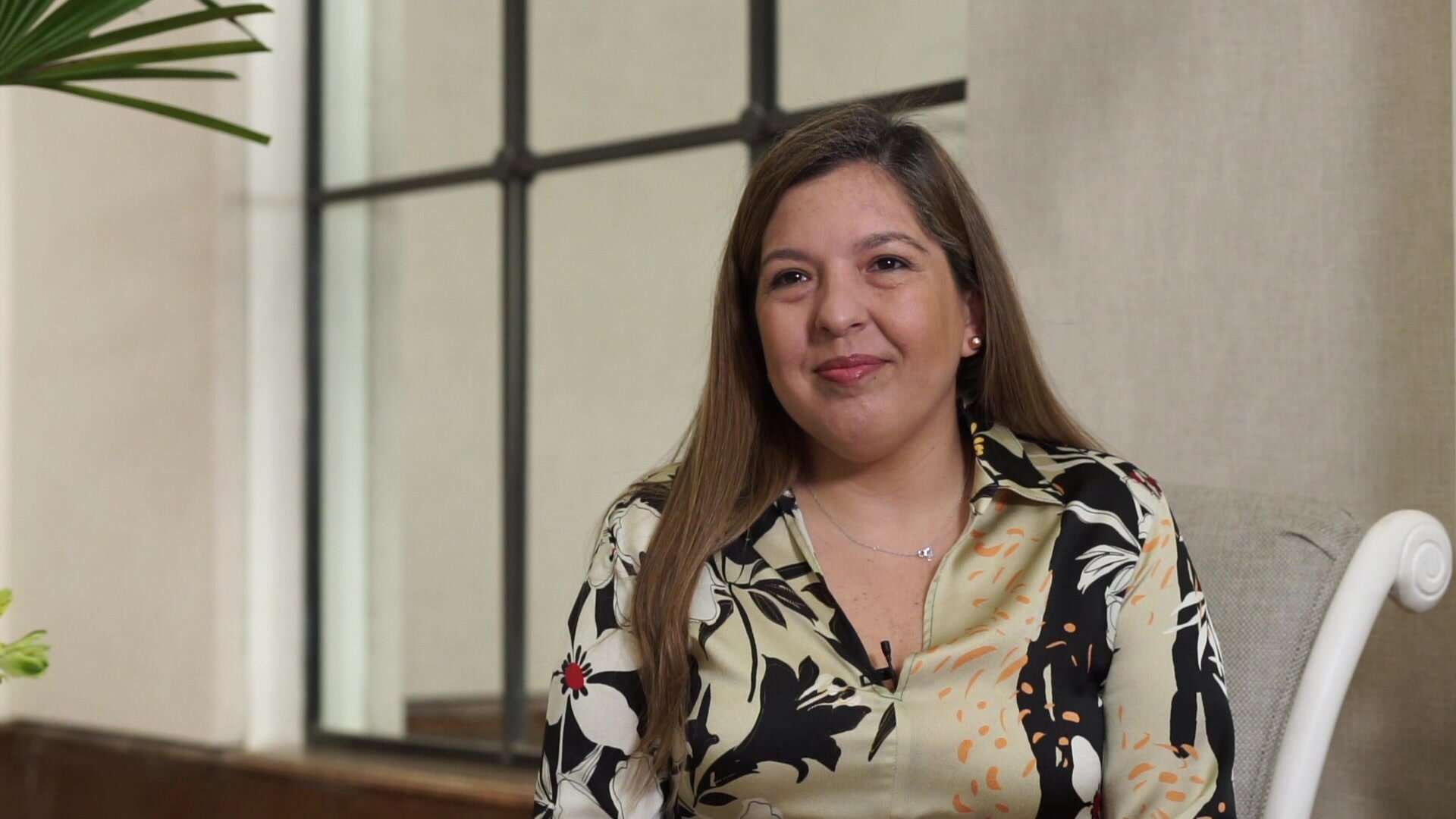 Dr Alicia Pomata, Director of the Paraguayan Ministry of Health and Social Welfare's National Cancer Control Program at INCAN (Instituto Nacional del Cancer), has been director of the Health Ministry's Fight Against Cancer program and is one of the country's most active practitioners in raising awareness about prevention and detection of cancer. In this interview, she highlights City Cancer Challenge Foundation's (C/Can) key role in helping lay the foundations for improved cancer care in Asunción over the last two years.
Q: If you had to define City Cancer Foundation in three words, what would they be?
Dr Pomata: Empowerment, sustainability and multi-sectoral. Empowerment, because I think City Cancer Challenge Foundation's presence has helped all sectors find the inspiration and energy they needed to set up all the projects that were locally developed as part of the C/Can initiative. In terms of sustainability, because the way these projects have been set up means that they will have lasting impact, and multi-sectoral because C/Can has brought all the relevant stakeholders in our society to work together on a common project. I firmly believe that this initiative is the starting point from where good things will start to happen for our city.
Q: How would you assess its impact nationally?
Dr Pomata:  C/Can in Asunción has attracted so much attention that other actors have come from around the country to work with us and who are now thinking about how to put sustainability at the heart of their plans in their own regions and cities. C/Can is about making lasting impact and improvements in cancer care. That is done by empowering local leaders to mobilise resources and ensure political commitment. In short, in addition to discussing the National Cancer Law (Ley de Atención Integral a las Personas con Cancer), we can now see the potential to apply everything we have done in the capital at the national level.
Q: What was the role of the C/Can Executive Committee in Asuncion in helping draft the new legislation to provide comprehensive cancer care?
 Dr Pomata: It's important to emphasize that the C/Can Executive Committee is made up of 12 to 15 institutions from a wide range of sectors (public, private and civil society), all of whom are important players in providing cancer care. Bringing all these actors together has meant we have much more weight when it comes to talking to our authorities, in making them aware of the issues associated with cancer. And with C/Can's help, we have also guided the process of drafting the law, and then getting it approved by Congress. I would highlight that most of the members of the C/Can Executive Committee have been officially appointed as members of the National Cancer Advisory Board created by the cancer law.
Q: Would you recommend other cities, not just in Paraguay and Latin America, to join C/Can?
 Dr Pomata: I would totally recommend other cities to join C/Can, and in fact, I already have. After meeting several directors of cancer control programs over the last year I have encouraged the authorities in La Paz, Bolivia, to consider joining. La Paz shares many characteristics with Asuncion: we have limited resources and we have the potential to improve. I hope that soon La Paz will join us and help us to continue growing this project.
Q: How could other cities benefit from being part of C/Can?
Dr Pomata: The point of the C/Can network is for cities to share their experiences, as well as to apply the C/Can model to achieve comprehensive solutions and improve the quality and compassion of care we need for our cancer patients.