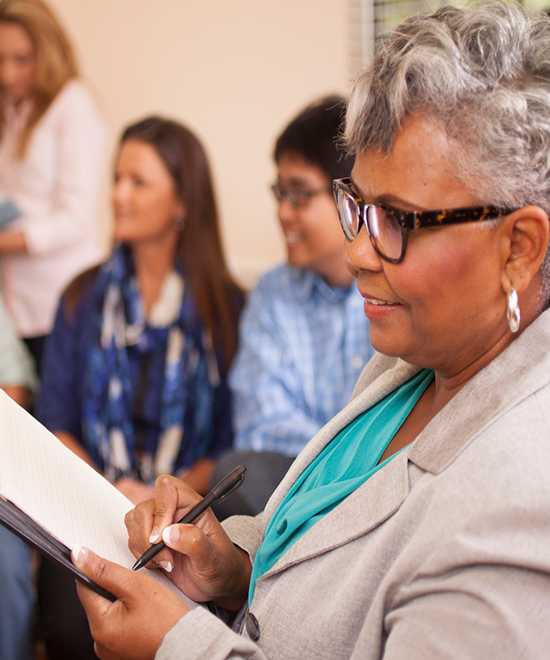 How C/Can is developing a data strategy to improve cancer care in cities around the world
"Converting reliable data to information provides a way to save lives."  International Agency for Research on Cancer
As a data-driven organisation, C/Can recognises that up-to-date, complete and accessible information is the key to identifying cancer care gaps and developing sustainable local solutions.
This  is why, throughout the C/Can City Engagement Process high-quality data plays a central role, including in:
Identifying priority solutions (C/Can Needs Assessment)
Engaging the right partners, stakeholders and experts
Solution planning (defining and prioritising activities)
Developing, designing and implementing projects to deliver priority solutions
Monitoring and evaluation
Sustainability
Furthermore, robust data governance processes, definitions and systems of validation must be in place for each of the abovementioned steps to ensure that data quality is integrated into our everyday work. For C/Can, as a learning organisation that is continuing to evolve and grow, a comprehensive data strategy must not only incorporate these aspects but also include practical guidance and support to C/Can's staff, city stakeholders and partners. 
"As we continue to learn, review and adapt our approach, C/Can's data strategy aims to ensure that our data ecosystem is responsive to the needs of the C/Can community and serves our stakeholders with effective infrastructure, processes and the policies required for effective data governance and management."  Rebecca Morton Doherty, C/Can Director Policy and Global Impact
In this new series of blogs, we tell the inside story of C/Can's pioneering data strategy. In three pieces to be published over the coming weeks and months, we share insights from our efforts to continuously improve our local, evidence-based approach to improving access to quality cancer care in cities in low- and middle-income countries (LMICs).
Story 1: Ensuring quality and continuity
All data is subject to quality limitations such as missing values, bias, measurement error, and human mistakes in entering and analysing data. To ensure high-quality data and the reliability and validity of findings, C/Can is putting in place measures to assess, monitor and review data quality. In this story, we explain C/Can's Responsible Data Framework and how it is being put into practice in C/Can cities.  The framework sets out the procedures and processes to ensure quality management of all C/Can-related data and serves as a practical guide on six core dimensions of data quality and related indicators; a methodology on quality control to support high levels of data quality; data governance; as well as other data-related aspects pertaining to the C/Can City Engagement Process.
"One of the most important aspects of our data strategy is to set a high standard of data quality through regular and systematic processes which ensure that data quality is defined by set standards, validated and checked as well as based on ethical considerations and personal data protection." Jade Chakowa, C/Can Senior Manager, Monitoring, Evaluation and Learning
Story 2: Learning from local pilot projects
In this story, we will reflect on early lessons from a series of data projects that C/Can will pilot throughout 2021-22, including in the cities of Greater Petaling, Malaysia, Leon, Mexico,  and Tbilisi, Georgia. As a hub for generating data through the City Engagement Process and a facilitator for multi-stakeholder cooperation, C/Can is uniquely placed to inform evidence-based decision making for sustainable, local cancer care solutions in cities, and ultimately as a global resource. As part of our broader approach, we are therefore exploring how to scale up this role with additional organizations and datasets that add or derive value from the process. The lessons learnt from the pilots will feed into the second phase of C/Can's data strategy and contribute to refining data processes, practices and platforms that will be applied across the C/Can network of cities.
"Generating high-quality data through an inclusive and collaborative effort has immense potential. In Tbilisi, the C/Can process has not only brought the local cancer community closer together to identify key cancer-care gaps across our city but also demonstrated the value of identifying and prioritising meaningful and lasting solutions to address  jointly identified local needs based on evidence."  Natia Verdzadze, C/Can City Manager Tbilisi, C/Can
Story 3: Setting standards and scaling
Based on the evidence generated and learnings captured in the local pilot projects, C/Can's data strategy will focus on applying the lessons learned more globally, setting standards across the organisation and developing and adapting tools and guidance for broader dissemination and use. This will involve exploring how to leverage C/Can's role in capturing system-level data across cities and the findings of the first phase of the data strategy to inform cancer-care decision making across a wider global network of cities, stakeholders and partners. As new cities join the C/Can network over the coming years, we will continue to strengthen our approach and harness the power of quality data to improve access to quality cancer care in LMICs.  This story will preview the next steps envisaged for the future strategy.
"This strategy is laying the foundations for a more ambitious and longer-term vision of C/Can data as an open and usable source to inform evidence-based decision-making for cancer care in LMICs." Gam Dias, Data Strategy Partner, 3 Points Digital
Watch this space for the first inside story on C/Can's data strategy and developing quality evidence, coming up next month.