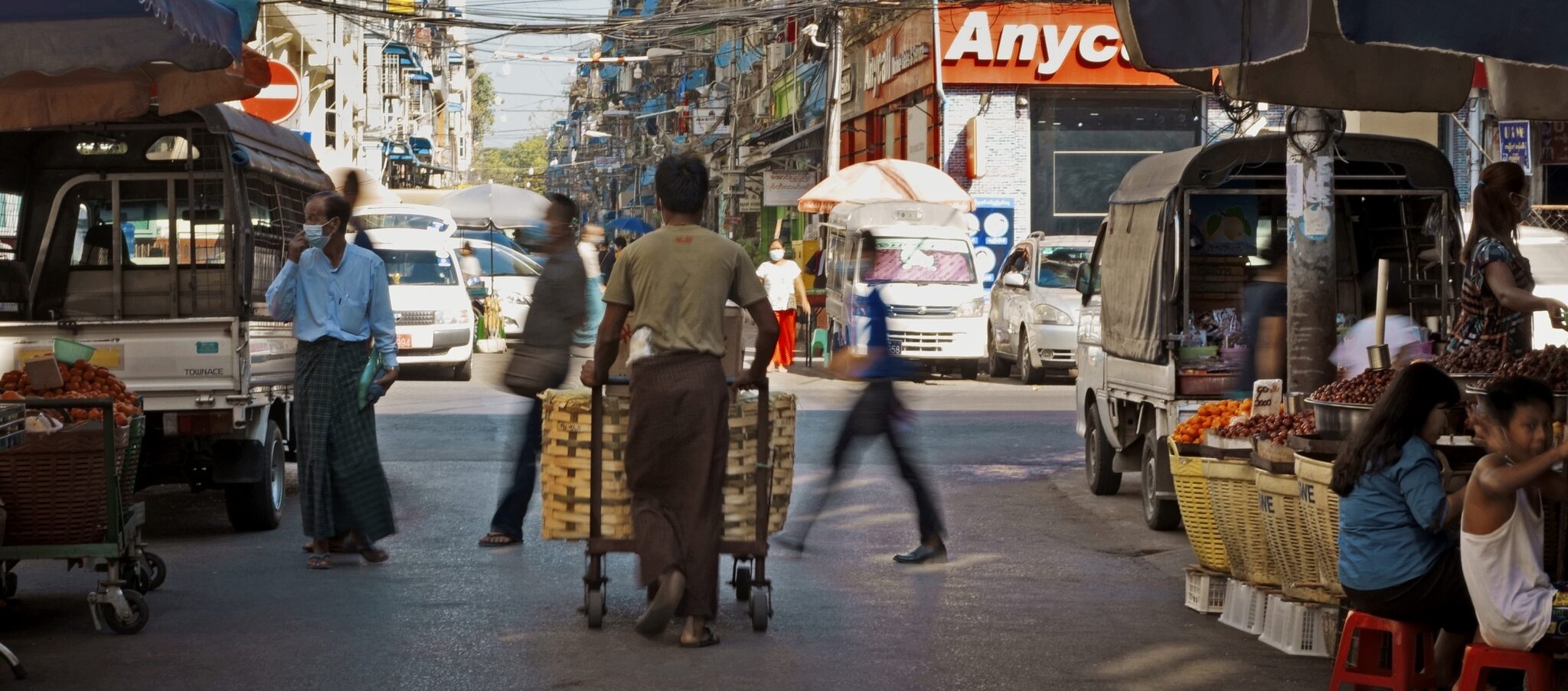 For second year running, C/Can organises TeleEcho™ virtual sessions, this time focusing on nursing, pathology, and radiotherapy in LMICs
The UN's 2030 Agenda for Sustainable Development highlights the importance of local partnerships and international cooperation, both of which are at the core of the C/Can model, which brings together more than 1,200 health professionals, 149 institutions and 73 global partners from around the world. The goal is to drive concrete action to strengthen and multiply quality health services, workforces and infrastructure in the nine cities where C/Can works.
As C/Can's experience over the last three years shows, its ability to mobilise key partners enables the organisation to support cities in identifying gaps in cancer care.
An empowering example of this approach is C/Can's partnership with Project ECHO in 2020, establishing a programme to enable medical professionals across the C/Can cities to learn from each other and international experts in the cancer field to advance local cancer solutions. To date, 315 participants across five continents have benefited from the programme.
Connecting partners to amplify impact
This year, C/Can continues the programme with Project ECHO, to further explore ways to improve cancer care systems in the areas of nursing, pathology, and radiotherapy.
As Dr Rolando Camacho, C/Can's Global Technical Lead, explains: "Building on the experience of 2020, C/Can has set up a task force for each of the three areas, bringing together various professional organisations: nursing (International society of nurses in cancer care (ISNCC), ICON Group and the Catalan Institute of Oncology (ICO); radiotherapy (International Atomic Energy Agency (IAEA), the European Society for Therapeutic Radiology and Oncology (ESTRO), and the Global Radiotherapy Coalition (GCR); and pathology (American Society for Clinical Pathology (ASCP)). The aim is to review C/Can city needs, and come up with the right curriculum to build the capacity required in collaboration with experts and partners."
The Radiotherapy module, as an example, was developed with international experts and partners from IAEA, ESTRO and GCR, to specifically develop capacity in the area of procuring and maintaining radiotherapy technology – one of the most critical needs to improve the quality of radiotherapy services in C/Can cities.
"Radiotherapy is an essential part of effective cancer care, with approximately half of cancer patients requiring it as part of their treatment. But more than 90% of people living in LMICs lack access to it. Since C/Can was launched, the growing number of cities where it works have systematically prioritised action to improve access to quality radiotherapy services", explains Rodolfo Alfonso Laguardia, Medical Physicist, INSTEC, Cuba.
Partners providing mentorship and support  
Delivered by international experts working with local professionals, the TeleECHO™ programme provides practical, applicable skills by sharing best practices, case-based learning, collaborative problem solving and peer-to-peer support.
For example, upon completion of the TeleECHO™ Nursing in Cancer Care, participants will have the opportunity to attend a special session delivered by the ISNCC to provide support and mentorship on how to establish national cancer nursing organisations in their cities. In addition, ISNCC will provide guidance on creating a nurses association to C/Can's locally established networks.
"Among the challenges identified in C/Can cities is the need for support and mentorship to help participants establish national cancer nursing organisations in their cities/countries. The ISNCC will provide guidance on creating a nurses' association and sharing success stories," says Dr Patsy Yates, Executive Dean, Faculty of Health, at Queensland University of Technology, and President, International Society of Nurses in Cancer Care.
International collaboration builds on local network of professionals
Local Technical Leads were identified by C/Can City Managers for each of the three modules of the programme: Nursing, Pathology, and Radiotherapy. For each module, up to six participants from each city were selected by the local technical lead to form a city group of participants.
This participatory approach helps to further strengthen the network of local pathology, nursing and radiotherapy professionals in C/Can cities. By taking part in this training together, participants have the opportunity to build their skills and expertise as a group, while also having the opportunity to exchange and learn from other cities dealing with similar issues, explains Dr Thet Ko Aung, a C/Can Technical Assistance Officer: "TeleECHOTM builds critical capacity that will strengthen the quality of C/Can city projects through connecting participants with global experts, and most importantly with stakeholders in their cities, as well as peers in cities across the C/Can network."
Co-creating with partners 
C/Can's experience has taught that co-creating empowers partners to share knowledge, improve skills, bring value to communities and strengthen networks.
The module on Pathology developed in collaboration with ASCP offers a clear example of this. Dr Beatriz Hornburg, from the Brazilian Society of Pathology, and representing ASCP, explains: "This TeleECHOTM module provides participants with guided practice and ongoing mentoring during the implementation phase of the standardised Pathology Laboratory Good Practices Manual Guidelines—with the ultimate aim of strengthening Pathology Laboratory Quality Control across all Pathology departments in C/Can cities. "
More information on C/Can's TeleECHOTM programme can be found here.