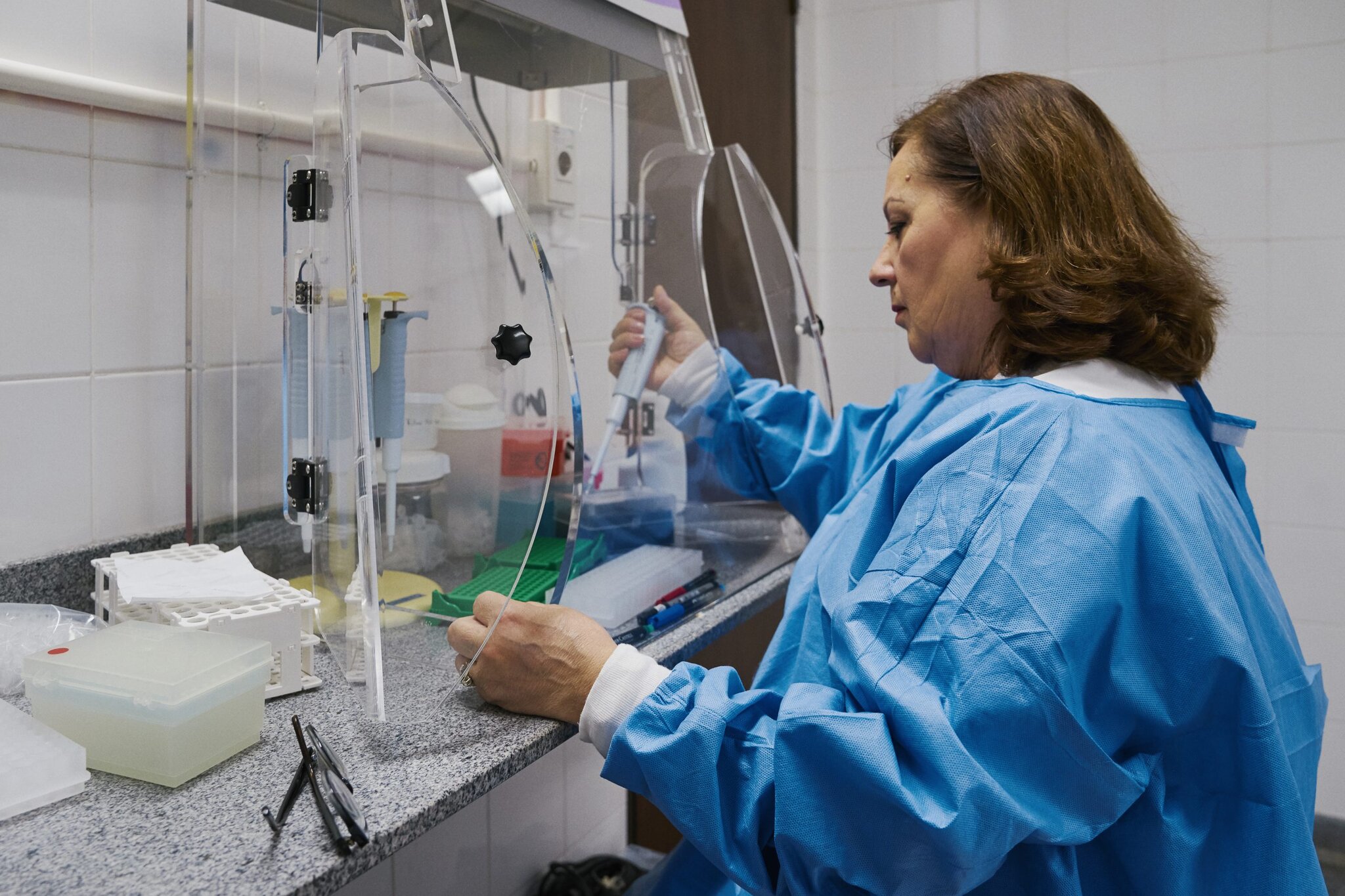 Direct Relief today announced the launch of a joint, multi-year initiative with Amgen and the City Cancer Challenge (C/Can) to support breast cancer patients in Paraguay.
In coordination with C/Can, which has worked to advance equitable access to cancer diagnostics and treatment in Paraguay since 2017, Direct Relief will deliver Amgen-donated medications to specialized cancer treatment centers in Asuncion.
"Direct Relief is deeply appreciative to Amgen and C/Can for their leadership and initiative in providing equitable and quality access to these critical treatments," said Damon Taugher, VP of global programs at Direct Relief. "Thanks to this collaboration, people who would otherwise be unable to access cancer therapies will be able to receive the treatments they need."
In the short term, the initiative aims to establish a standardized methodology for achieving in-country readiness to support equitable and quality access to breast cancer diagnostics and medicines. It will also be reinforced with ongoing efforts to strengthen local infrastructure and the healthcare workforce in Paraguay's leading cancer treatment institutions.
With support from Amgen, Direct Relief and C/Can will engage local stakeholders in bolstering Paraguay's cancer care infrastructure and healthcare workforce, covering the areas of diagnosis, treatment, and palliative and supportive care.
"Our initiative with C/Can and Direct Relief can bring much-needed medicines to people suffering with cancer," said Dr Victoria Elegant, Global Lead, Access to Healthcare, at Amgen. "This will help achieve a sustainable improvement in the provision of cancer services and make an enduring difference."
In short, the provision of donated medicines will be matched with quality improvements in the building blocks of Paraguay's cancer-care health system, continuing C/Can's work with local stakeholders to improve and sustain standards of care for breast cancer patients overall.
"By partnering with a global leader in cancer medicines like Amgen along with Direct Relief's experience in cold chain logistics, we can ensure that the efforts that the city of Asunción has led through the C/Can initiative have strengthened the critical path to ensure that access to medicines is a sustainable, structures and measurable process and not limited to the delivery of donated medicines" said C/Can iCEO, Isabel Mestres.
About City Cancer Challenge Foundation (C/Can)
C/Can supports cities around the world as they work to improve access to equitable, quality cancer care. Since its launch in 2017 by the Union for International Cancer Control (UICC), C/Can has developed a new model of addressing access to cancer care that, for the first time, leverages the city as a key enabler in a health systems response to cancer.
About Direct Relief
A humanitarian organization committed to improving the health and lives of people affected by poverty and emergencies, Direct Relief delivers lifesaving medical resources throughout the U.S. and world to communities in need—without regard to politics, religion, or ability to pay. For more information, visit https://www.DirectRelief.org.
About Amgen
Amgen is committed to unlocking the potential of biology for patients suffering from serious illnesses by discovering, developing, manufacturing, and delivering innovative human therapeutics. This approach begins by using tools like advanced human genetics to unravel the complexities of disease and understand the fundamentals of human biology.
Amgen focuses on areas of high unmet medical need and leverages its expertise to strive for solutions that improve health outcomes and dramatically improve people's lives. A biotechnology pioneer since 1980, Amgen has grown to be one of the world's leading independent biotechnology companies, has reached millions of patients around the world and is developing a pipeline of medicines with breakaway potential.
Amgen is one of the 30 companies that comprise the Dow Jones Industrial Average and is also part of the Nasdaq-100 index. In 2021, Amgen was named one of the 25 World's Best Workplaces™ by Fortune and Great Place to Work™ and one of the 100 most sustainable companies in the world by Barron's