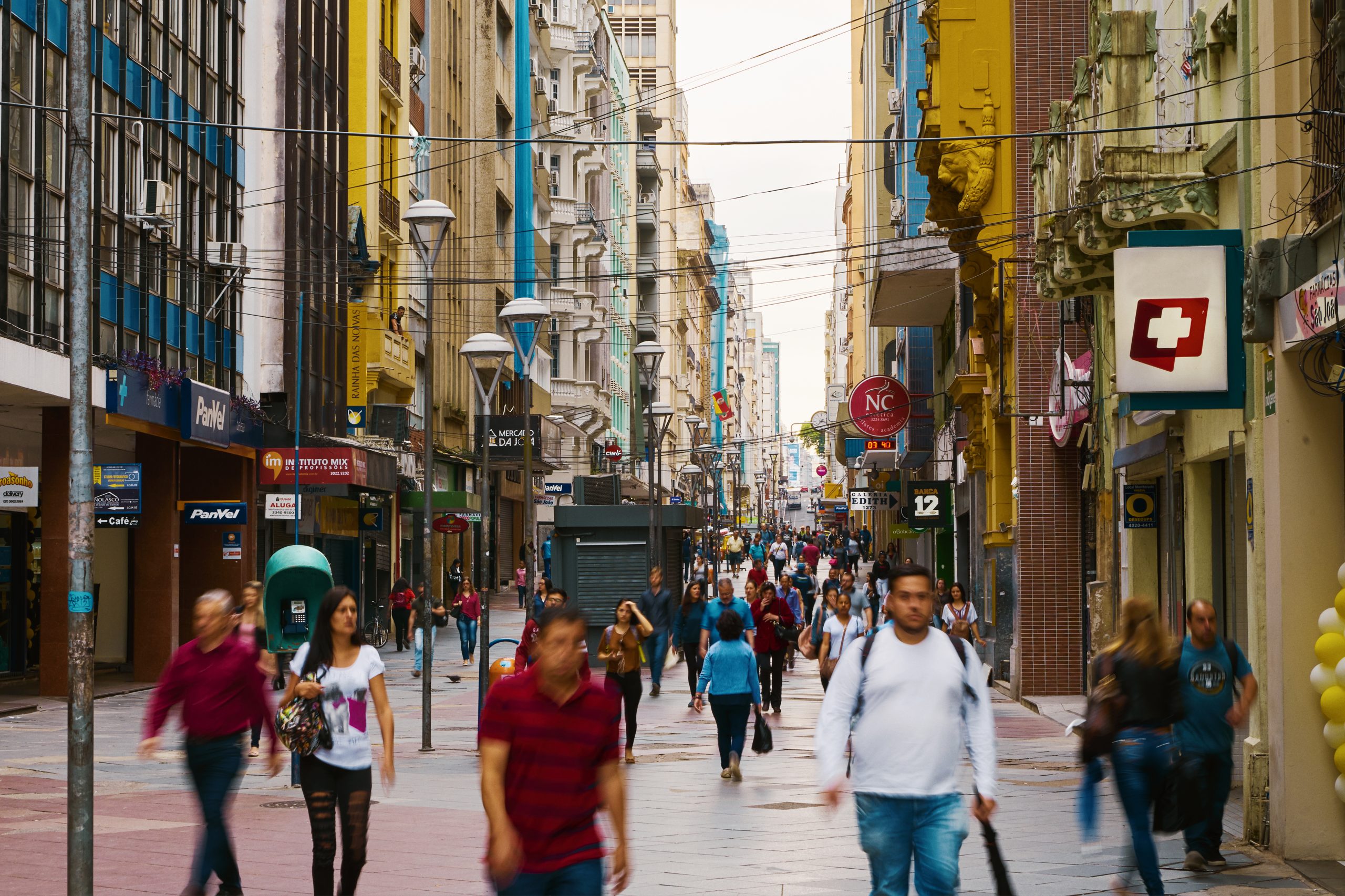 Access the report: Accelerating Progress towards the SDGs
This past Thursday 10th June, City Cancer Challenge Foundation (C/Can), Geneva Cities Hub and UN-Habitat co-organised the second in a series of "Geneva Urban Debates" to launch the findings of a new report released by C/Can and Devex on the role of cities in accelerating progress towards the UN Sustainable Development Goals (SDGs).
The virtual interactive discussion supported by Devex and United Cities and Local Governments (UCLG) was a timely one, focused on what makes city-led initiatives successful, the key challenges, and how cities and their counterparts in the health and development community are working to address them.
Two years on from the start of the global pandemic, cities are now being more widely recognised as having a fundamental role in tackling some of the most complex challenges, including health and in particular a disease as complex as cancer.
Moderated by Paola Deda, Director, Forest, Land and Housing Division, United Nations Economic Commission for Europe (UNECE), the discussion brought together over 200 policymakers, city leaders, healthcare professionals, and government representatives, amongst others from the private and public sectors, across 58 countries.
As the speakers shared their learnings and experiences, three common themes emerged from the discussion:
The importance of quality data to inform solutions that respond to local needs
A multisectoral approach with key stakeholders sharing a common goal is critical for "smarter" and more sustainable solutions.
Adopt a people-centric approach, which includes building relationships and trust, designing solutions with people in mind, sharing knowledge and skills to boost local capacity.
Susan Henshall, C/Can's CEO showcased cities as poised and placed to deliver innovation, an essential component when building resilient health systems.
"Cities are an ideal entry point to test and challenge ideas and to see new ways of working come to life" Susan Henshall commented, noting that "while the scope and ambition of the SDGs is very much global […] implementation is at the local level".
Susan Henshall discussed the C/Can model and how it was reflected in the outcomes of the report, with the enablers and success factors that came through mirroring C/Can's own experience working with its network of cities. She highlighted three key findings of the report which also underpin the C/Can model: (1) "effective data use drives strong awareness of city needs" (2) "the importance of multi-sectoral approaches" and (3) building trust is essential, with 60% of the resort's survey respondents concluding that lack of trust between stakeholder groups was one of the key barriers to progress.
Dr Onyeka Erobu, Senior Advisor for Health in the City of Freetown, Sierra Leone emphasised multi-sectoral participation as vital to achieving and sustaining impact in advancing progress towards SDGs. The Transform Freetown Agenda (TFA), the city's vehicle for advancing the SDGs, was co-created through multi-stakeholder working groups composed of public, private, social sector, and community players. It was this active participation and engagement from all sectors, particularly from the community, that ensured the solutions reflected the needs of the residents of Freetown, and the ultimate success of the programme:
"Multi-sectoral collaborations are very necessary. […] In trying to develop the Transform Freetown Agenda we had several actors (who) all had their interest, but they had to come to the table […] to align on priorities."
Shalini Singaravelu, Programme Manager on IBM's Corporate Social Responsibility Team based in the US, delved into IBM's programme to improve pathology reporting in the C/Can city of Asuncion, which tapped into multi-sectoral expertise from C/Can, the Ministry of Health of Paraguay, Paraguayan National Cancer Institute, American Society of Clinical Pathology and International Collaboration on Cancer Reporting. To achieve the identified need for better quality and more timely information from cancer pathology reports, the IBM project focused on three fundamental principles: (1) co-creation, (2) multi-sectoral expertise and (3) person-centricity. Shalini Singaravelu encouraged cities to lean into these principles when designing city solutions, proposing that a successful project needs a common understanding of the outcomes, "talent, as much as we need technology", and co-creation.
The panel discussion concluded with Graham Alabaster, Chief of UN-Habitat Geneva Office who focused on the new strategic plan with 5 flagship programmes launched by UN-Habitat in 2020 to accelerate progress towards the SDGs. The plan aims to achieve coherence and realize synergies between initiatives, cross-fertilisation of ideas, experiences and lessons; and, the establishment of long-term partnerships with national and local governments and other stakeholders. Graham Alabaster also drew attention to the importance of local capacity building, particularly for data-driven decision making:
"In many cases, a lot of institutions at the local level don't have the capacity to analyze (the data). It is important to support cities as much as possible to build the capacity to analyze and interpret their data,  which  can be used to promote investment, not just from national government resources, but […] also  to harness the potential of the private sector."
On sustainability, scaling and knowledge exchange
On the issues of sustainability and scaling, a question was asked about how IBM's approach in Asuncion has been scaled or applied elsewhere. Susan Henshall shared that some of the work in the city has already been transferred to Ghana, where C/Can is working with local stakeholders. She added that seeking out avenues of knowledge exchange and knowledge transfer is needed to ensure an initiative's sustainability.
On the same topic, another question was raised on the challenges of implementing long-term projects and policies for health when faced with political instability. Susan Henshall considers strengthening the policy environment "an important part of the puzzle" for sustainable solutions, providing the digitalisation of health solutions as one example:
"Policy around digitization and data privacy, for example, are two key areas where you really need all sectors to come together and you really need that to be a sustainable action. […] What you don't want to see is that there are digital policies and processes adopted at the city level which then are unable to continue because the policy environment doesn't allow it."
On replicability
Responding to a question on the replicability of the TFA model to other cities in Sierra Leone, Dr Onyeka Erobu shared that other cities have approached Freetown to learn how to implement the interventions prescribed in the city's TFA. Currently, there is a step-by-step approach to ensure that the model can be replicated and scaled up in surrounding cities.
Concluding remarks
Paola Deda closed the event by reiterating the importance of continued knowledge exchange and sharing between cities and across sectors, as well as the importance of forums like this, and others such as the United Nations Economic Commission for Europe's Forum of Mayors, to ensure the identification of opportunities for linkages and collaboration that have the potential to drive real progress towards the SDGs.